Description

Control Freaks, Queen Bees and Workplace Terrorists:
Preventing, Managing and Eliminating your Workplace Nightmare
Research shows that more than 70% of workers have been impacted by disrespectful workplace behavior. Bad behavior poisons the work environment. Its impact is enormous: disengagement; loss of creativity and productivity; and sick leave, benefit and turnover costs. It not only creates dysfunctional workplaces, it can impact your project, clients, reputation and bottom line.
Fortunately, there are many proactive, preventative measures that you can take to manage disrespect. With many tools and an action plan, everyone in your workplace can create an effective strategy to prevent, manage and eliminate your workplace nightmare.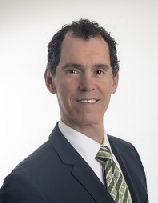 About the speaker
Paul Pelletier is an international professional public speaker based in Vancouver, Canada.
He is also a corporate lawyer, project manager, international professional public speaker, author, and business executive with over 25 years experience in senior roles in government and industry. Honored in 2016 as one of the top 125 influencers in the global project management profession.
Paul is a PMI Registered Education Provider and has written many articles and blogs, hosted webinars and presented at many PMI conferences and events. Paul also serves on the Project Management Institute's Ethics Member Advisory Group. From Dubai to New York to Vancouver, Paul speaks on diversity intelligence, workplace bullying and leadership.
Paul is a published author in the field of workplace bullying. Paul's 2016 book "Workplace Bullying – It's Just Bad for Business" is an inspirational call to action for business leaders to eliminate bullying.
Agenda
18:00 Registration
18.30 Presentation
19:30 Q&A
20:00 Networking Apéro
Event Language: English
Professional Development Units:
- Leadership: 2.0
Please be aware that at the event photos of the audience are made and published on the PMI Switzerland homepage as well as on Facebook. The event may also be live broadcasted over Facebook. With your attendance you accept these conditions.
Event fee discounts: If your are PMI-CH member, please log in with your PMI-CH member account at www.pmi-switzerland.ch and enter the event from there in order to benefit from the membership discount.
Cancellation policy: 100% refund is possible for a ticket if cancelled 5 days before the event.