IPMA Pune Chapter Features Mr. Pinkesh Shah, Founder & CEO Adaptive Marketi...
Description
Exciting goodies waiting for IPMA Members!
Our guest speaker for the upcoming event, Pinkesh, is soliciting specific questions or topics that you'd like addressed. Feel free to post your questions on LinkedIn. Exciting question will win cool prizes.
Also, Pinkesh has posted a poll on "Which social media channel have you used for gathering market insights?". Go ahead and take the poll on LinkedIn.
Bumper Prize for a lucky attendee!
All the attendees have a chance to enter into a draw to win 'Certified Product Manager' certification exam fee waiver worth 395 US$. The Association of International Product Marketing and Management (AIPMM) provides 'The Certified Product Manager' Exam. More details of AIPMM and certification are available from here. All attendees will automatically be entered into the drawing and one lucky winner will be picked!
Please notice change in the venue; this event will be hosted at Sungard Office in Aundh.
-------------------------------------------------------------------------------------------------------------------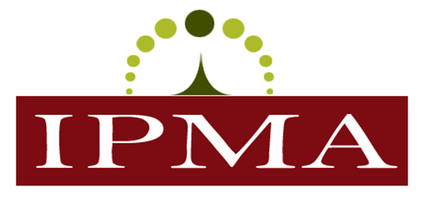 India Product Management Association Pune Chapter
announces
Monthly Speaker Series on
Leveraging Social Media as a Market Research Tool
Saturday, Dec 3rd 2011 Morning

by

Speaker: Pinkesh Shah, CISSP
CEO, Adaptive Marketing Solutions Pvt Ltd.
Title:
Leveraging Social Media as a Market Research Tool as opposed to Outbound marketing
Abstract:
Social Media is changing the way we market our products going from Interruption driven to engagement drive. But Product Managers and Innovators are now turning to this medium for doing market research and validation.
Pinkesh will talk about how PM can leverage social media both for B2B and B2C products and show some examples of how companies are using it today in the process of "productizing"
Speaker's Bio:
Pinkesh Shah, is a Silicon Valley Executive who has been a Product Management Practitioner for the last 14 years in US. Most recently he was the global Vice President of Product Management at McAfee (now acquired by Intel). Having played a key role in understanding how global products have to be adapted to work in emerging markets, he also started the product management organization in McAfee India. Before McAfee he had several senior management roles in product companies like IBM, netIQ and have launched new products in the high technology space in startups like Netrex and Captivo.
Registration:
Registration is required and FREE. Hurry before seats fill up. Use register button above to fillup quick registration form.
Time:
3rd December, 2011 (Saturday)
11.30 AM to 1.30 PM
Venue:
Sungard India,
Westend Center One,
Aundh,
Landmark: Near Parihar Chowk, Opposite McDonald
Thanks to our Event Sponsors
Platinum Sponsor:
Sungard Offshore Services (India)
About IPMA
India Product Management Association (IPMA) is a not-for-profit, voluntary, grassroots organization. IPMA Mission is to Foster Product Design and Innovation and Catalyze Product Management/Marketing Talent in India across software, mobile, hardware, telecommunications sectors in the IT industry. IPMA organizes knowledge sharing and networking forums such as Monthly Speaker Series, Workshops, P-Camps etc for professionals interested in product management and marketing. IPMA operate chapters in major product hubs across India and for more information about upcoming events, visit indiapma.org
Twitter: #indiapma
LinkedIn, Facebook, Flickr: Search for "India Product Management Association"
Google Group - http://groups.google.com/group/ipma-pune
IPMA Membership Registration: http://indiapma.org/membership
Event Registration: http://ipmapunedecember11.eventbrite.com