IPA 2017 Awards Ceremony & Innovation Ecosystems Connector

Monday, July 17, 2017 at 9:00 AM

-

Tuesday, July 18, 2017 at 11:59 PM (GMT)
Registration Information
This event is invite-only
You need an invitation to register for this event.
Contact the host
to find out more.
Event Details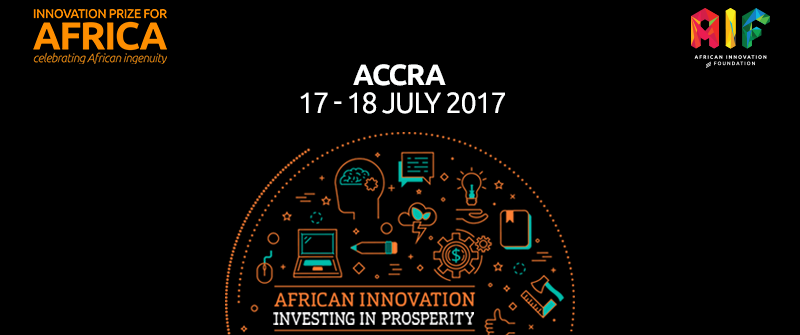 The African Innovation Foundation  (AIF) is excited to invite you to its 6th edition of the Innovation Prize for Africa (IPA) in Accra, Ghana, on 17 & 18 July 2017! 
This prestigious event is organised in collaboration with the Government of Ghana, represented by the Ministry of Environment, Science, Technology and Innovation (MESTI), Ghana Investment Promotion Centre (GIPC) and Ghana 60 Years On Planning Committee. The decision to host IPA in Ghana has received the highest endorsement from H.E. President Nana Addo Dankwa Akufo-Addo, the President of Ghana, who will deliver the keynote address during the Awards ceremony.
The event themed "African Innovation: Investing in Prosperity" will focus on how innovation enablers and businesses can leverage funding streams, investments and resources that are critical to unlock potential of African homegrown innovations, contributing to sustainable development across the continent.
IPA 2017 is designed for innovators, entrepreneurs, investors, leaders of innovation hubs and technology parks, policy makers as well cutting-edge African training institutions. It is an opportunity for companies to forge important partnerships, synergies and collaborations with innovation enablers from across the continent to strengthen Africa's innovation ecosystems.
Attendees will participate in two days of stimulating, interactive discussion and networking, ending with a celebration of African ingenuity when the IPA 2017 winners will be announced.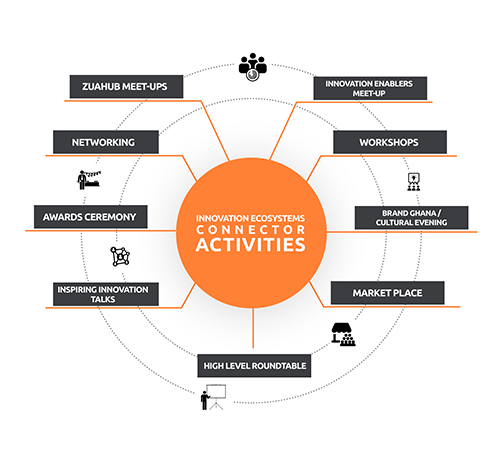 For more details, please visit http://event.innovationprizeforafrica.org/ 
Best regards,
African Innovation Foundation
When
Monday, July 17, 2017 at 9:00 AM

-

Tuesday, July 18, 2017 at 11:59 PM (GMT)
Add to my calendar