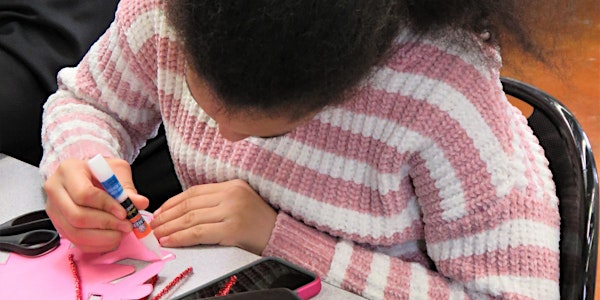 IP Stanback Back to School Program
I.P. Stanback's STREAMing Program, designed for student ages 14-17 is intended as a return to school activities.
About this event
The I. P. Stanback Museum & Planetarium's STREAMing Program indicates using in various ways: Science, Technology, Reasoning (and critical thinking), Engineering, Aesthetics (a combination of art, awareness, and psychology, and Mathematics.
Byline: The I.P. Stanback Summer STREAMing Workshop
Orangeburg, South Carolina – Beginning Monday July 26th through Thursday July 29th, The I. P. Stanback Museum & Planetarium is offering a virtual workshop, delivered via Zoom, providing 4 days of activities in drawing and painting. The program format is scheduled from 2:00pm until 5:00pm each day. This program is offered at no cost to the public; however, class size is limited to a maximum of 15 participants on a first-come, first-served basis.
The I.P. Stanback's SUMMER STREAMing workshop, designed for students ages 14-17, supports a return to school by offering a program that combines the appreciation of the Visual Arts, discursive writing, and concept integration.
The SUMMER STREAMing Workshop will be divided into two segments of two days duration each. The first two days (Monday, July 26th and Tuesday, July 27th) are devoted to drawing and development of students' use of descriptive narrative. The second two days (Wednesday, July 28th and Thursday, July 29th) will explore ekphrastic painting (a literary description of or commentary on a visual work of art). Instructors include Dr. Frank C. Martin, II and noted Art Educator, John G. Wright.
Registration for students must be completed online with the consent of a parent or legal guardian and will be facilitated via Zoom. Enrollment in the program automatically includes parental consent and permission to use still-photographic images of any, and all student enrollees engaged in Summer Workshop activities for promotional and educational purposes.
The program is presented jointly with the Hampton County Arts Initiative and the Skipp Pearson Foundation.
The I.P. Stanback Museum & Planetarium and its community partners wish to acknowledge that this program is made possible through a generous donation provided by Sidney and Jacquelyn Fulton.
Students who require assistance with obtaining art supplies must immediately contact the staff of the Museum or the Pearson Foundation at (803) 400-1879.
Fin