IoTxTR #14 -- "Dijital Enerji Devrimi"

Wednesday, December 9, 2015 from 5:00 PM to 6:30 PM (EET)
Event Details
Nesnelerin İnterneti tüketici, ticari ve endüstriyel dünyaları kökten değiştiriyor, dijital dönüşüme önderlik ediyor ve yepyeni iş ve servis modellerinin ortaya çıkmasına sebep oluyor. Yaratılan değerin en yoğun olarak görüldüğü alanlardan birisi de üretimden iletim ve dağıtıma, oradan da tüketime uzanan enerji değer zinciri. Bu alanda dünyadaki son gelişmeleri, enerji ekosistemindeki akıllı cihazlar ve makinelerden gelen verilerin toplanması, iletilmesi ve analizi ile neler yapılabileceğini öğrenmek istiyorsanız bu konuşmayı kaçırmayın.
IoTxTR#14 etkinliğimizin konuğu İbrahim Gökçen (www.linkedin.com/in/ibrahimgokcen), GE'nin San Ramon, Silikon Vadisi merkezli yazılım şirketi GE Digital'da, Nesnelerin İnterneti ürün ve iş geliştirme takımlarını yönetmektedir. Bu görev öncesi İstanbul'da Ortadoğu, Kuzey Afrika ve Türkiye bölgesinin bilgi teknolojilerinden sorumlu başkan yardımcılığını ve onun öncesinde de Güneybatı Asya ve Avrupa bölgelerinin pazar ve iş geliştirmeden sorumlu genel müdür yardımcılığını yaptı. Kariyerine başladığı GE'nin New York'taki Ar-Ge merkezinde büyük veri ve yapay zekâ projeleri yönetti. Tulane Üniversitesi'den Bilgisayar Bilimleri üzerine doktorasını, ODTÜ'den Bilgisayar Mühendisliği üzerine lisans derecesini aldı. 

İbrahim Gökçen gibi değerli konuşmacılardan dünyanın öteki ucunda olsalar bile faydalanabilmek, ve dinleyicilerimizin de istedikleri yerden katılımlarını sağlayabilmek için bu etkinliği Cisco'nun Webex desteğiyle webinar olarak düzenleyeceğiz. Etkinliğe katılmak için kayıt yaptırmanıza gerek yok, etkinlik saatinde Internet'e bağlı bir cihazdan aşağıdaki Webex linkini kullanarak bağlanabilirsiniz:
https://cisco.webex.com/ciscosales/j.php?MTID=m6e24f46a545af0d08f1e1773dae3e7cf
Meeting password - MK65DM4f
Meeting number - 201214035
Eğer daha önceden Webex kullanmadıysanız bilgisayarınıza yazılım kurulumu gerekebileceğinden toplantıya en az 15 dakika kala bağlanmaya çalışınız. Yoksa kurulumdan dolayı toplantının ilk kısmını kaçırabilirsiniz.
Not: Etkinlik ayrıntılarındaki olası değişikliklere karşı etkinlik gününde bu sayfayı tekrar ziyaret etmeyi unutmayınız.
Program:
17:00 - 17:05 Giriş, Alper Yeğin @ IoTxTR
17:05 - 17:45 "Dijital Enerji Devrimi", İbrahim Gökçen @ GE Digital, San Ramon
17:45 - 18:15 Soru-cevap
Nesnelerin Interneti Topluluğu: http://www.IoTxTR.org, @IoTxTR
Etkinlik destekçisi: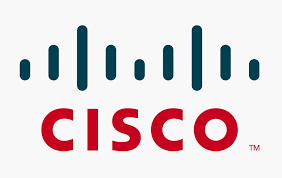 Attendee List
Sort by:

Date

|

First Name

|

Last Name
No one has registered for this event yet.
When & Where

Webex (webinar)




Wednesday, December 9, 2015 from 5:00 PM to 6:30 PM (EET)
Add to my calendar
Organizer
IoTxTR -- Nesnelerin Interneti Topluluğu
IoTxTR #14 -- "Dijital Enerji Devrimi"