Description
The IoT Waikato Tech meetup is an event for innovators, thought leaders and organisations interested in developing Industry 4.0, including the Internet of Things (IoT), and digital technology in the Waikato.
An opportunity to get together, share, and find out what is happening in this space around the region, NZ and the world, and what it means or could mean for the Waikato.
The November Meetup is our last event for the year and as such will include an opportunity to view research, project and placement posters from technology students and staff at Wintec, University of Waikato and Vision College.
We are going to take this opportunity to celebrate the Waikato and wider NZ technology sectors, including highlights and insights from the 2019 TIN Report, an update from NZ Tech and CultivateIT, and we have a special treat in store for digital human fans who enjoy a good cup of coffee!
Te Waka and CultivateIT will also be launching the Digital Waikato 2025 strategy!
To stay in the loop regarding tech in the Waikato join CultivateIT (It's free!)
#IoTWaikato is a Wintec initiative.
We will be hearing from -
Graeme Muller (NZTech)
Graeme is the CEO at NZTech. NZTech is the voice of the New Zealand technology ecosystem with a simple vision – more prosperity for New Zealand through better use of technology.
Greg Shanahan (TIN)
Greg is the Founder and Managing Director at the Technology Investment Network (TIN), the leading independent source of information on New Zealand's technology sector. TIN has been taking the pulse of NZ's technology exporters for nearly 20 years, with a simple mission: to help facilitate the growth of the technology sector in New Zealand.

Greg will be presenting highlights of the recently launched TIN Report, with regional insights.
Jason Catchpole and Jeremy Wilson (UneeQ and JADE)
Jason Catchpole is Lead Scientist, based in Hamilton, at UneeQ (formerly FaceMe), the global standard for digital humans, enabling the best creative minds to design and build amazing experiences that improve human life, and Jeremy Wilson, Client Manager at Jade Software.
Jason and David will introduce us to the world's first digital human barista, a collaboration between UneeQ, Jade Software and fellow tech company Ambit. The collaborators set themselves a challenge: creating a digital human who can take a coffee order through natural conversation and make it on the spot...in just two weeks!
One fortnight, a hacked De'Longhi machine and a lot of lattes later, UneeQ, Jade and Ambit had created the first digital human barista anywhere in the world.

---
Powered by





In collaboration with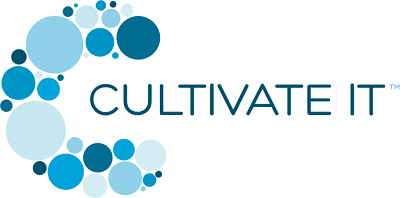 ---


FAQ
What are my parking options for getting to and from the event?


Parking is available anywhere on the Wintec City Campus, that isn't a Reserved Park, after 4.30pm
How can I contact the organizer with any questions?


Email Jannat.Maqbool@wintec.ac.nz or Phone 029 2899353.