Location
Symantec HQ
500 E. Middlefield Rd
Building Q
Mountain View, CA 94043
Description
Join industry, privacy and security leaders at this key event to share, shape and develop security, privacy & sustainability best practices.
The Internet of Things (IoT) moniker is being applied to 1000's of devices, offering increased utility, functionality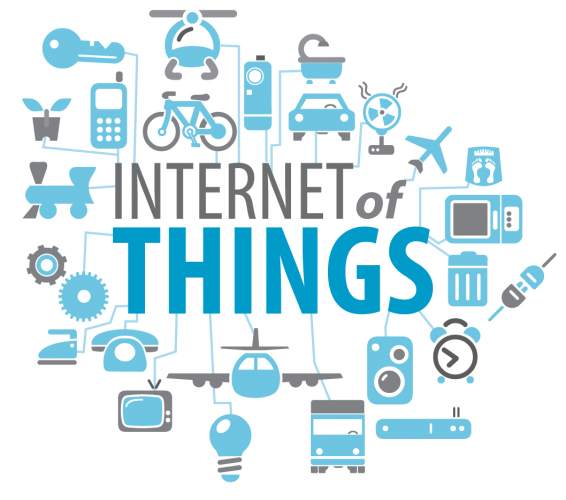 and other consumer and business benefits. In this rapid race to bring products to market, all too many lack basic security protocols, privacy considerations and related safeguards. While it is recognized there is no "perfect security" or "absolute privacy", the lack of standards and controls increases the risk of exploits, data breaches and abusive data use policies to consumers and businesses worldwide.
Speakers will share latest security and privacy research evaluating the top IoT devicesand how they compare to other key sectors. Attend to learn who made the Online Trust Honor Roll and the leading causes for others to fail.
Lunch Keynote - Glenn Derene of Consumer Reports and author of the IoT investigative report. Glenn is the Director of Content Development and has direct oversight of all electronics and technology coverage for digital and print products. He has been at Consumer Reports since 2013. Prior to joining CR, Glenn was Senior Technology Editor at Popular Mechanics magazine and a contributing technology editor at Forbes Online.
Attendee Pre-Reading

Workshop & Framework Goal;
Aid consumer's ability to confidently makes purchase decisions based on vendor's assertion to privacy, security and supportability best practices.

Provide prescriptive guidance to manufacturers and developers to adopt best practices helping to reduce the attack surface and device vulnerabilities while enhancing consumer privacy.

Provide retailers with a list of criteria to aid in their merchandising decisions.

Encouraging collaboration and sharing of best practices among participants and industry.

Provide criterial and a framework potentially leading to the development of a seal or certification program.

Demonstrate a commitment to meaningful self-regulation.
---
Working Agenda - Download Working Agenda at https://otalliance.org/IoT
11:00 - Goals, Setting Priorities & Objectives
11:45 - Keynote & Moderated Discussion Glenn Derene, Editor, Consumer Reports

1:00 - 5:00 Working Group Discussion & Commitee Reports
5:00 - 6:00 - Hosted reception

---
Working Group Attendee "Terms and Conditions"
To facilitate an open all attendees agree to Chatham House Rule and abide to the posted IPR policy. Any material submitted to the working committee whether in an in-person, or in any electronic form or mailing list maintained by OTA may be included in any OTA Deliverable without attribution, unless otherwise agreed to in advance. To the extent that a Contributor holds a copyright interest in its Contribution, such Contributor grants to OTA a perpetual, irrevocable, non-exclusive, royalty-free, worldwide copyright license, to copy, publish, and distribute the Contribution in any way, and to prepare derivative works that are based on or incorporate all or part of the Contribution solely for the purpose of developing and promoting the OTA Deliverable and enabling (subject to the rights of the owners of any Essential Claims) the implementation of the same by Licensees or Beneficiaries.
---
Program Underwriters

---
FAQs
What are my transport/parking options getting to the event?
No-charge parking is located off of Ellis Road. VTA Light rail Middlefield Road Stop is within walking distance.
Where can I contact the organizer with any questions?
Please call 425-455-7400. Day of event call 425-985-1421.
Can Press Attend?
To encourage an open dialog, no press are permitted. Chatham House Rule applies.
Are Refunds Possible?
Refunds are not possible, but they can be transferred to others within the same company.