IOT (Internet Of Things) – Our Life Around Connected Everything

Wednesday, September 11, 2013 from 5:30 PM to 9:30 PM (PDT)

San Francisco, CA
Who's Going
Loading your connections...
Event Details
IOT (Internet Of Things) – Our Life Around Connected Everything 
Date/Time:  Wednesday, Sept 11, 2013, 5:30 -  9:30 pm
Place:  Pillsbury Law Firm's new office, 4 Embarcadero, 22F, San Francisco, CA
See it on Facebook:   https://www.facebook.com/events/124178201104840/
Internet Of Things (IOT) – Our Life Around Connected Everything
Right before our eyes, the world has quickly evolved such that there is everything digital around every minute we're awake – walk-drive-work, sit-run-talk, eat-exercise-think, or even when we are sleeping! As recent as four years ago, you wouldn't think so. From apps that allow you to play games with your mind to those measuring your breathing and your output on a toilet! There are hackthons by mobile manufactures to find gems to boost the device design and consumer use cases. And there are incubators and accelerators focusing on teams that can be creative in h/w product design with ability to crank out app to run "that thing" and put on the AppStore or Google Play.
To explore such exploding, emerging technologies, we've invited thinkers, and entrepreneurs and YOU, to join us for an evening of exciting open discussions.
Christopher Price will present iConsole.TV – revealing it first time in front of live audience and Philippe Mora (Phoenix Communications) will talk about his views on IOT.
Chia-lin Simmons (Harman, public company that builds audio for autos) will moderate a panel joined by Jim Li (Halloo), Price and Mora.
:: Chia-Lin Simmons,  VP of Marketing & Content, Aha Radio, Division of  Harman (www.aharadio.com , NYSE: HAR)
Recently named one of Huffington Post's 27 Women in Tech You Need to Follow on Twitter in 2011 and Top 100 Under 50 by Diversity MBA Magazine in 2012, Chia-lin is an expert in creating, distributing and marekting digital media bringing content onto the devices from the cassette player, in-home connected gears to mobile devices.
Chia-lin has built borderless, high performing teams, opening new markets, growing companies, customer bases and adding value and engaging stakeholders with companies such as Aha Radio (acquired by Harman International), Audible (acquired by Amazon), AOL - Time Warner, CNET, Wired, Playphone, etc.
Chia-lin is a sought‐after speaker and also on weekly podcast "On Digital Media" (www.odmcast.com). She graduated Magna cum Laude and Phi Beta Kappa from U.C. San Diego and MBA from Cornell University with a Park Leadership Fellow, plus a JD from George Mason University School of Law and is a licensed New York attorney.
:: Jim Li, Founder/CEO of Halloo. Jim is one of the most prominent entrepreneurs in the Valley, previously a Venture Partner at Emergence Capital, geek at his heart, entrepreneurship in his blood, an MIT grad, Jim founded Halloo Communications, Flying Packets Communications, Whistle Communications, Tribe Computer Works, and Mytek with serial successful exits. And he loves seeing the world of connected devices as he geeks out at home making it happen right there too. 

:: Philippe Mora, Head of marketing & business development at Phoenix Technologies. He lead the strategic repositioning and turnaround of the Company from a commodity BIOS firmware vendor to a global leader in machine firmware for the mobile industry, cloud, the internet of things and industrial internet. With his rich experiences in product design and development global resources he has created, grew and shaped companies, expanded and opened markets, and developed new business across the Americas, Asia and EMEA. He is the author of "Mobile to Internet, Machine to Machine Industrial Internet" presentation.
He had previously served as executive at Frontier Silicon Ltd. (merged by Toumaz Ltd / August 2012), , SK Telecom, and Nvidia.
Philippe has MSEE, Stanford University, MBA, Santa Clara University and ESIEE Paris.

:: Christopher Price,  Founder/CEO, Mobile Media Ventures, a startup focused on pushing the envelope on Android device design. Its first hardware product, iConsole.tv, currently ranks as the most powerful production Android device. iConsole.tv has been receiving fan fares from report on Engadget.com. It is an ideal connected device that is a desktop, game console and even an HD-VCR, all in one box. It is currently shipping to the content providers such as game developers. Chris is an avid blogger with his deep system knowledge and ability to analyze the mobile technologies and market trends. He is also the Founding Editor of PhoneNews.com.
5:30 - 6:30 pm  Check-in, social, networking 
6:45 -  7:00, Opening, Justin Hovey of Pillsbury to give "Startup Therapy"
7:00 - 8:00
Presentation:  Christopher Price (iConsole.tv), Philippe Mora (Phoenix Comm.)
8:00 - 9:00    Panel Discussion - Jim Li (Halloo), Christopher Price, Philippe Mora
Moderator:  Chia-lin Simmons
9:00 - 9:30  YOU ARE THE STAR - share your experience
Pillsbury Law Firm
Tal
lk

to them if you need help with legal issues.  They are great people who are very supportive and understanding of the Valley's startup scenarios.  They provide top services and expertise to tech entrepreneurs. We love them. 
Come hang with us and share your stories too.  
Want to know who else is coming? Also see on Facebook and find out! 
http://800birdsinteractivetv.eventbrite.com/
Chief Squawker, 800 Birds
Join our 1500 strong 800 Birds community to receive future notice of events/acitivities and make great friends! 
http://www.facebook.com/groups/800Birds/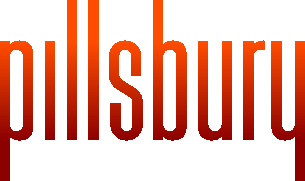 Attendee List
Sort by:

Date

|

First Name

|

Last Name
When & Where


Pillsbury Law Firm
4 Embarcadero Center, 22F


San Francisco

,

CA

94111

Wednesday, September 11, 2013 from 5:30 PM to 9:30 PM (PDT)
Add to my calendar
Organizer
800 Birds (Startup Community)
Birds of a feather flock together.
We are an organically grown startup community with friends from all over the world. Monthly events featuring special guest speakers and demos from early stage startup are held in the heart of Silicon Valley at San Francisco and Palo Alto alternately. 

We love startups and invite you to participate, come speak and make friends beyond just exchange business cards. 

http://www.facebook.com/groups/800Birds/
::: Membership criteria:::
Founder, Entrepreneur, Developers, Self-inflicted-slave-driver? you must play at least 3 out of the four leading title roles above. Honestly, if you are not, you'll get seriously bored by our meetings. 
We have a lot of energy, abundant of passion and enthusiasm and this is a genuinely peer-to-peer sharing and learning community. Don't come in as a salesman just to pitch. If you do, you'll be disliked instantly. 
The philosophy applies as follows. 
We believe that entrepreneurs deserve more than just 30 seconds or 3 min. to tell their story of their ideas and the product out of their love of technologies, sleepless nights and showerless days!
Based in Silicon Valley, we meet every month gathering startup founders/geeks with more focus on social apps, to genuinely share ideas, technical expertise, business experiences, to vent on the platform guys for keep changing their policies, and of course to network. 
Different from other tech events, at our events, each entrepreneur is given spot light, either as speaker to demo or as participant. 
Our live demos are for the real internet products. Our speakers usually talk shop about the technologies of their products and share their entrepreneurial experiences - whether good or bad. 
We welcome entrepreneurs and geeks to join, so long as you are genuinely willing to share your experiences and knowledge too. 
Formerly known as ERT which was originally started by only a handful of some really smarites Facebook application developers including John Fan, Flora Sun, Teck Chia, Waleed Waleed Abdulla, Dave Westwood, SueZanne Toh and frequented by founders such as Aihui Ong, Meng-you Yang, Yong Su Kim, Chris Cinelli, Robert Yau. The group started with only 3 -4 geeks eager to share and exchange technical tips and knowledge in the early days when Facebook first open up its APIs. 
Shirley joined in late 2007 and have been a loyal member since. She started curating the monthly gathering since mid-2008. 
Our events have become one of the top 5 Silicon Valley best events, due to its well delivered no-nonsense content, high quality speakers as well as participants that have made the deeper networking and bonding among its thousands of attendees.
800 Birds is a Silicon Valley phenomenon indeed.