Description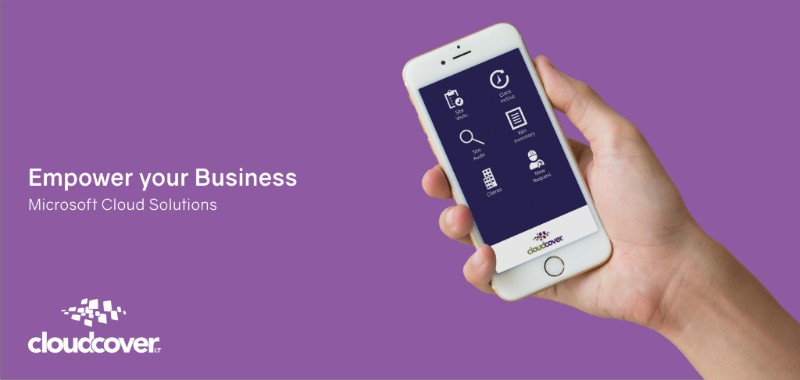 Cloud Cover IT invite you to join our interactive event in partnership with IRONSCALES, Cyber security experts, to learn about how you can enhance your organisation with smarter workplace solutions that connect your workforce.
---
When the Internet of Things (IoT) and cloud communications work together, collaboration happens at an unprecedented level, improving business processes and allowing faster decision-making in almost every sector of our lives.
Most people may not even realise it, but the Internet of Things has become an integral part of our lives. It's how products move across the world and into our local stores. It's used in manufacturing and to run buildings we work in every day. It even helps our luggage travel with us and not to some unintended destination.
IoT has become so prevalent that Gartner forecasts there will be 20.4 billion connected things by 2020. That's a lot of devices moving a lot of data. How can businesses capture that information and use it for better and faster decision-making?
---
Cloud Cover – Brings People and Data together
Sensors are great, but how do you go from raw data to initiating a workflow? The key to harnessing IoT's power is to connect devices to the cloud and communications solutions using application programming interfaces (APIs). These solutions, often called "middleware," collect and analyse trigger activities that enable a live person, if necessary, to interact with an IoT machine and our expert inhouse development team can help.
---
At the event, we will be joined by IRONSCALES, Cyber security experts, to learn about how you can harden your organisation against cyber threats, including one platform to solve each of the major phishing problems: business email compromise, advanced persistent threats & ransomware - the greatest risk to any organisation.
It's hard to overestimate how fundamental email has become to initiating cyber attacks. While there are numerous ways for hackers to target organisations, email is almost always the common denominator.
Do you or your organisation receive bad or malicious emails that land in your inbox?
Have you received impersonation attempts asking to pay an invoice or give credentials when the sender wasn't really the 'sender'?
How did you remediate those emails?  How did you remediate others in the organisation that might have received the same ones or a version of them?
Does this sound like you?
Don't worry you're not alone, our interactive and informative event will highlight the current threat landscape and the steps that you can take to harden your environment, and maximise on your current investment by integrating your office365.
10.00-10.30 Networking Tea & Coffees
10.30-10.35 Welcome to Cloud Cover IT
10.35- 10.45 How IoT has enhanced the workplace: what's next? - Lance Gauld, Managing Director at Cloud Cover IT
10.45-11.00 IoT in the workplace: smart applications for better productivity – Alasdair Gauld, Head of Design at Cloud Cover IT
11.00-11.15 Pairing SharePoint with IoT: connecting the workplace - Steven Park, SharePoint Development Manager at Cloud Cover IT
11.15-11.45 Phishing: Don't take the bait! - Noa Kroll, VP of Sales at IRONSCALES
11.45-12.00 Q&A Panel (with all speakers)
12.00-12.30 Networking Lunch
12.30-14.00 Breakout Sessions (Optional)

Breakout session 1: Smart solutions integrating Office 365 and IoT – Cloud Cover IT

Breakout session 2:–Live Phishing Demonstration - IRONSCALES