Description
IoT and The Future of the Connected Home
The connected home is still more popular with classic early adopters than with mainstream consumers, according to Forrester. Just 1 or 2 percent of people have connected devices to control lighting, climate, energy, appliances and home monitoring, Forrester found. About a third of them say they are interested in connecting their homes, but almost half say they are not interested.
The most popular connected home device is security systems, according to Forrester. There are also electronic door locks (people can give a repair person an electronic key that expires that night or receive an alert when someone enters), garage door openers, cameras like Dropcam for baby or pet monitoring, weather stations for vacation homes, sensors like those made by Lively for monitoring the activity and health of elderly people, and a connected egg tray so people know if they need to buy new eggs.
These and many other connected home devices and opportunities on building them will be discussed.
Sponsored by: Pubnub | Adobe | ArcSoft
Venue: Adobe San Francisco - Drinks and lite snacks will be served
When: Monday May 19th, 6-9pm
6:00 - 6:45pm: Registration/Drinks
6:45 - 7:00pm: Welcome & Keynote
7:00 - 8:00pm: Panel Discusion
Eliane Fiolet
Founder/Editor
Ubergizmo
Moderator
Mario Tapia
President
MobileMonday
Host
Panel
Caroline Tien-Spalding
Senior Director Marketing
Arcsoft

Rob Coneybeer
Managing Partner (NEST Investor)
Shasta Ventures

Bryan Kennedy
VP Strategic Development
Electric Imp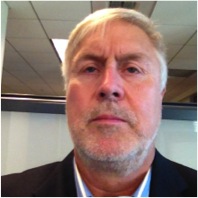 Cameron Roberston
Founder
Apigy

Mike Stauffer
Business Development
Qualcomm

Bhagat Nainani
VP Engineering
PubNub

Sponsored by: Pubnub | Adobe | ArcSoft
Food and Beverage by: BBF Direct | Duvel

Organizer of IoT and The Future of the Connected Home
Mobile Monday is Silicon Valley's premiere mobile networking and authority for the mobile and connected industry. Come network with industry executives and hear Mobile leaders speak about compelling issues surrounding market strategies, current trends and opportunities in the Mobile Industry.   
www.mobilemonday.us
Contact the organizers about this event:
Mario Tapia: mario.tapia@mobilemonday.us
Ryan Bloomer: ryan.bloomer@mobilemonday.us