Description
Objective Measurement
"I feel passionately about measurement, about how difficult it is, about how much theory and conceptualization is involved in it, and indeed how much politics is involved in it."
-- Angus Deaton (2015 winner, Nobel Prize for Economics)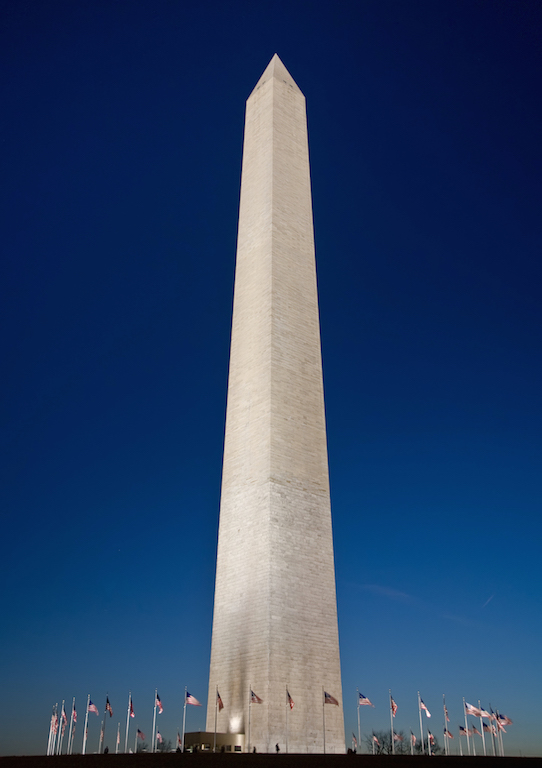 When
Starts: Monday, April 4, 8:30 am
Concludes: Wednesday, April 6, 2016, 5 pm
Monday will be dedicated to software practitioner workshops and to a "Panel on the Status of Measurement Software."
The main conference starts up Tuesday morning and wraps up at the end of Wednesday. This is just before NCME and AERA.
Where
We will meet in a conference annex adjoining the beautiful Mount Vernon Place United Methodist Church.
900 Massachusetts Ave. NW, Washington, DC 20001
Walking distance to AERA at the Walter E. Washington Convention Center

National landmarks such as the Smithsonian, the National Mall, and the White House

Lots of great restaurants and other accommodations
Submit Proposals
View themes/sessions and submit an abstract and summary through the IOMW website here.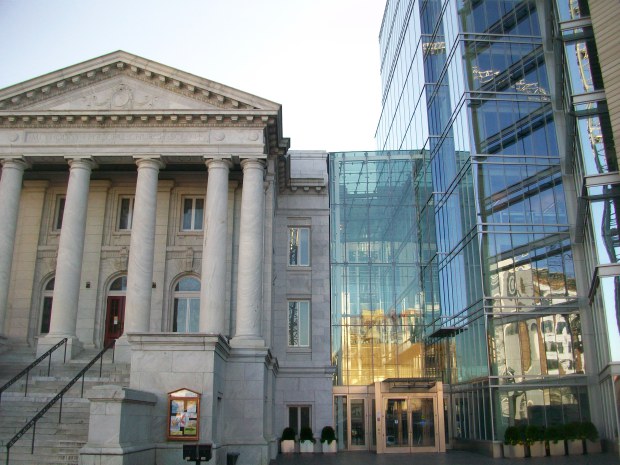 Hotel
This year we opted not to reserve rooms at a hotel. Make sure to shop around and book your rooms early, before the AERA rush.
IOMW
Website: International Objective Measurement Workshop

The IOMW is an international biennial conference of theorists, practitioners, and philosophers of "objective measurement" with a unique emphasis on the Rasch model.
IOMW Pre-Conference Workshops
In 2014, we offered five amazing measurement software workshops on Winsteps, RUMM, Facets, ConQuest, and Damon on Python. We hope to expand that offering in 2016. Nowhere will you find the tools of your trade discussed so conveniently and inexpensively in one place by experts in the field. Not only do you have the opportunity to learn more about your tool of choice, you also get to sample from other software tools that you have been curious about. It is also a great opportunity to get exposed to the most recent development work being done in our community. This is made possible because one workshop registration fee gives you access to all the workshops. You can focus on one or meander around and check them all out, for no additional cost.
Pre-register on this page or register at the door.
The Panel on the Status of Measurement Software
In 2016, we're going to try something new. In the past seven years, there have been extraordinary advances in the areas of data science, big data, machine learning, and the algorithms that are behind measurement. We want to host a discussion on the status of existing measurement software, identify weak points, and discuss the future:
What software libraries are available for measurement, IRT, and related fields?

What can we do if the datasets are too large to fit in memory?

How do we simulate data to compare the various Rasch, IRT, and multidimenisonal models?

How work measurement software into larger workflows, e.g., for online testing and automatic web reporting?

How deal with the patchwork of specialty psychometric programs, e.g., Stocking-Lord equating, classification accuracy, DIF, etc.?

How do we standardize language and formula conventions?

How do we standardize data formats beyond tabular and facets-style?

How support third-party reproducibility of results?

How do we increase the coding skills of measurement practitioners?

What open-source alternatives are available?

What would it take to build a robust open-source community in measurement?
To our knowledge, the community has never had this discussion. The panel discussion will take place on Monday April 4, before or after the software workshops.
Measurement has long been an important and prominent concept in the sciences, engineering, and natural philosophy, and is often considered a privileged method for acquiring information about the world. Over the years, the tradition of Rasch measurement has been central to the enactment of objective measurement, particularly in the human sciences. The IOMW seeks to foster discussion and scholarship on high-quality, rigorous measurement practices in any field.
We want papers that further these ideals in the field of measurement. To submit your proposal, fill out the online form here.
Themes/Sessions
The IOMW is interested in well-written papers and thought-provoking presentations relevant to the theory and practice of objective measurement. Tentatively, we expect that the program will be organized in four sessions centered around the following themes:

Foundations. The IOMW has longstanding commitments to thinking through the psychometric and philosophical challenges of measurement. As such, we are committed to examining foundational concepts including the validity, reliability, and usability of measures. We welcome conceptual, theoretical, historical and/or comparative papers that help us to better understand what is at stake in the development, use, and discussion of measures.

Conversations Across Disciplines and Traditions. Objective measurement is a critical component of scientific inquiry in many areas, including but not limited to the areas of public health, the medical sciences, counseling, the biological sciences, psychology, education, economics, and sociology. This year we are particularly interested in papers in the area of non-cognitive indicators critical for success in college and careers, such as emotional intelligence, connectedness, grit, empowerment, self-efficacy, meaning, socio-emotional learning, and academic mindsets. Our goal in this session is to stimulate cross-disciplinary perspectives on measurement in non-cognitive domains.

Applications and Modeling. This session presents an opportunity to share evolving and ongoing work relevant to the practice of objective measurement, broadly defined. We invite papers that allow you to share work (including work in progress) and get feedback from colleagues in the IOMW community. Our goal in this session is to keep up to date with the latest advances in the application of objective measurement.

Change over Time, Place, and Context. On the one hand, invariance is a critical concept in objective measurement; on the other hand, measures are often applied to highly dynamic systems (e.g., human beings) that change over time and context. This is particularly visible in contemporary debates about the assessment of learning and "growth". We welcome papers on related topics including but not limited to vertical scaling, measurement invariance (of any form), and longitudinal models.
Presentation Formats
Presentations will be organized in sessions containing a mix of presentation types:

30 minute papers

10 or 15-minute "lightening talks"

Interactive symposia
Publication Opportunities
We were very pleased to publish a number of 2014 papers in Psychological Test and Assessment Modeling (PTAM) and Pensamiento Educativo, the Journal of Latin-American Educational Research (PEL). Our Research and Dissemination Committee will convene in Spring to explore all venues for indexed publication. We are also considering alternatives such as the Online Educational Research Journal. We invite authors of 2016 papers to consider working with us to bring their work to a wider audience in special guest edited peer-reviewed journals.
In addition, IOMW will continue to post abstracts, papers, and powerpoint presentations on its website so the public will have access to your work for this conference. Check out the 2014 Archive to read the material that was posted from the last IOMW.
Graduate Student Awards
IOMW and its sponsors are keenly interested in supporting the graduate students in our community. An Awards and Recognition Committee will distribute awards to 2016 awardees at the conference.
Sponsors
The IOMW organizing committee is actively seeking individual and corporate sponsorship of the conference and the graduate student awards program. Sponsors will be prominently recognized.