Description
Democratizing Measurement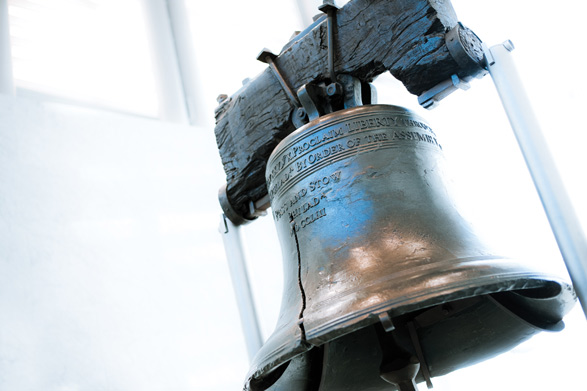 Monday, March 31 to Wednesday, April 2, 2014 (just prior to
AERA
)
March 31 will be an afternoon of workshops.
The main conference opens the morning of Tuesday, April 1, 2014 and closes Wednesday evening, April 2, 2014.
1100 Arch Street, Philadelphia, Pennsylvania, 19107, USA
TEL: 1-215-923-0100
Walking distance to AERA at the Pennsylvania Convention Center

Near Independence Hall and historic sites

Lots of stores and restaurants

Birthplace of the lightening rod, bifocal glasses, and the urinary catheter
A block of 30 rooms has been reserved at Hilton Garden Inn for IOMW guests at a rate of $209 per night (the prevailing rate at that time is $299), but the lower rate expires on March 8. Click here for online registration. Or call Hilton Gardens and say that you want to make a reservation under "Group Code, JOU". There was some confusion during the booking process, so if the Hilton Garden staff do not recognize the "IOMW" name, say "JOU" or "JAM Press".
Act quickly to lock in the lower room rate. Not only does it expire on March 8, but there are only about 15 rooms left as of February 25.
IOMW
The IOMW is an international biennial conference of
theorists, practitioners, and philosophers of "objective measurement" with a unique emphasis on the Rasch model.
The IOMW 2014 Program has (finally) been released. Click on this link:
The IOMW workshops are coming together rapidly. Here is the link:
On the afternoon of Monday, March 31, IOMW will offer four amazing Rasch software workshops. They are a tremendous and rare resource, available only to IOMW participants. Nowhere will you find the tools of your trade laid out so accessibly, with such intimate face-to-face guidance from experts who use, and in some cases developed, these tools. The workshop registration fee is next to nothing and will give you access to all four workshops. You can even move between them to get a sample of each tool. Each workshop is broken into four stand-alone 1-hour sessions so that you can move between them. These will be described in detail as the conference program is finalized.
Pre-register on this page, or register at the door.
Workshops:
RUMM, David Andrich
ConQuest, Ronli Diakow and Rebecca Freund
Winsteps

, William Boon

Facets, Stacie Hudgens
Damon on Python, Mark Moulton
The workshops are described in detail
here
.
In a field harried by politics, sophistic complexity, and the corporate bottom line, the Rasch community has stood for:
Simplicity
Reproducibility
Accessibility
Freedom of Thought
Mathematical Elegance
Philosophical Penetration
Humanity
We want to target IOMW 2014 on these core principles in hopes of abstracting measurement, properly understood, from its corporate and academic context.
Submission Deadline
[The paper submission period is over.]
The submission deadline has been
extended
from December 1, 2013 to
January 15, 2014
. Do the submission online
here
.
The IOMW is interested in all well-written, supported, and interesting papers and presentations relevant to the current theory and practice of objective measurement. We are particularly interested in topics that break new ground. The program will be organized in four sessions centered around the following themes:
Foundations. What are the goals and proper limits of measurement and prediction? What are sufficient grounds for claiming validity in its philosophical and operational aspects? What a priori theoretical criteria are available for the specification of constructs? What does objective measurement require of the measurement domain as it is (ontology) and how it is known (epistemology)? What is the role of probability? What is the proper relationship between "measurement" and "prediction". What is "objectivity" and what are "objects"? What advances have been made in the fundamental theory and scope of measurement and prediction?


New Approaches and Disciplines. The Rasch model has a rich tradition of application outside the field of education. We are looking for recent work in the areas of health care, nursing, biological science, psychology, IQ testing, sports, licensure, simulated environments (gaming), problem-based learning, wine tasting, moral development, psychology, economics, prediction of preferences (music, movies, dating). The measurement of "non-cognitive" educational traits such as persistence, character, reliability, and ability to work in groups is also of interest. Besides new disciplines, we are looking for new analytic approaches and strategies. Other topics of interest: multidimensionality, analysis of fit, new item types, removing guessing artifacts, integration of dichotomous, polytomous, interval, and ratio scales, estimation of error.


Applications and Modeling. This session is for the more traditional presentations we are used to at IOMW and other Rasch conferences. What datasets have you analyzed? What challenges have you encountered? What strategies have you worked out? What models have you compared?

Multidimensionality and the IOMW 2014 Subscale Measurement Challenge. We want papers that conceptualize and address the problems of multidimensionality all measurement specialists face. As a way to focus the discussion, the Committee issues the following challenge: In a test with multiple subtests, present the most valid and reliable method for computing subscale measures for a subtest consisting of five items.

Contest: As described on The IOMW 2014 Subscale Measurement Challenge webpage, the IOMW Committe has published a real-world dataset with three subtests -- Grammar, Vocabulary, and Reading. For purposes of the contest, one of these subtests (Reading) has been restricted to just five items. We also happen to have raw scores for the complete Reading subscale (35 items), which will serve as a reference. Your task, using only the published dataset consisting of Grammar, Vocabulary, and the five Reading items, is to predict the reference subscale scores calculated from all 35 Reading items. The contestant with the highest correlation will be declared the winner.

Prize: One cold bottle of Carlsberg beer imported directly from Denmark, plus publication of your paper describing the method in the Journal of Applied Measurement.
We plan to organize the program using a single-session format -- no competing sessions -- with a balance struck between short and long presentations. Each theme will be allocated its own 3 to 4 hour section of the program consisting of:
A few keynote papers

A series of 10-minute "lightening talks" (5 minutes to talk, 5 to answer questions)

An interactive symposium (the three available symposia are: Foundations, New Approaches and Disciplines, and Multidimensionality -- proposals to be panelists in these symposia are being accepted)

A poster session
Submit your paper proposal here.
We are investigating venues for the publication of around seven papers from the conference. In addition, IOMW will, as desired, post abstracts, papers, and powerpoint presentations on its website so the public will have searchable access to your work for this conference.
IOMW and its sponsors are keenly interested in supporting the graduate students in our community. A Travel award and a Best Paper award, each of $250, will be given to two graduate students as described here.
The IOMW organizing committee is actively seeking individual and corporate sponsorship of the conference and the graduate student awards program. Sponsors are listed here.