About this Event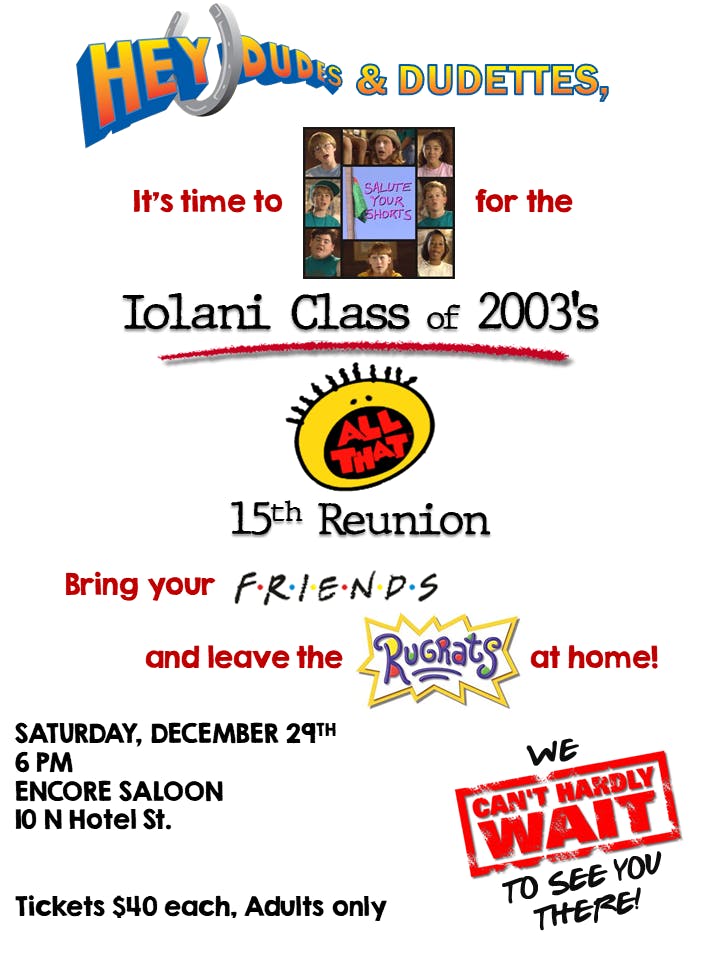 Come join us to celebrate 15 years of adulting since graduating from high school. While life has brought many changes in all of our lives, sometimes you just can't beat having a drink (or several) and catching up with old friends.
We will be partying at Encore Saloon in downtown Honolulu. Tickets will include 3 drinks and some of the best Mexican food in the State brought to you by Chef Daniel Kaaialii and his crew. Feel free to bring a guest, friend, spouse, or whomever but please keep it to adults and find a sitter for the kids that night so that we can party and act like we are still in high school.
Kindly RSVP by 12/23 so that we can order enough food. Hope to see you there and a Happy Holidays to you and yours.