Description
Who says Prom is just for High School? Dust off the old dancing shoes, grab a corsage, and get ready to dance the night away on Lake Couer d'Alene with all of our favorite designers, architects, product reps, and friends! Refreshments will be provided. No-host bar on board.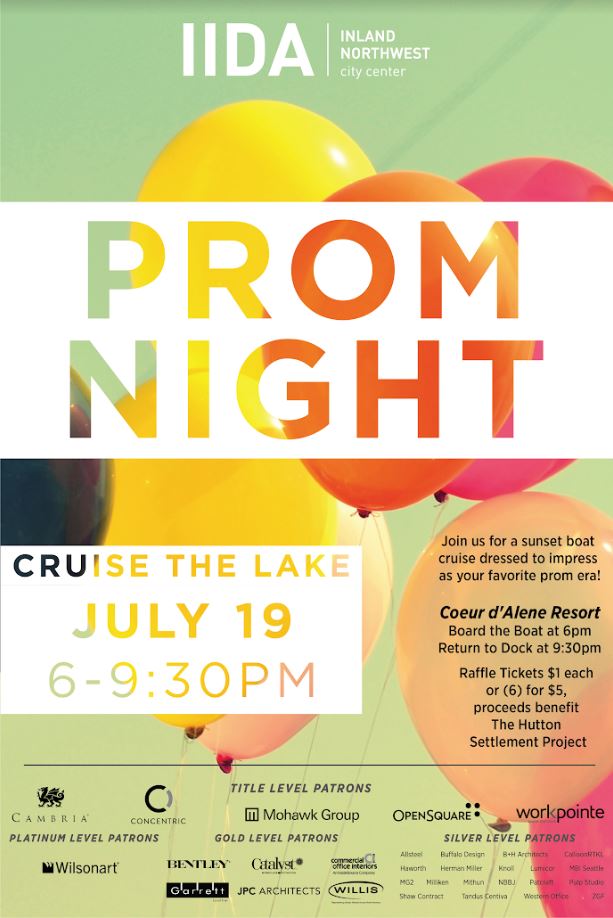 Cruise the Lake
Thursday, July 19th
115 S 2nd Ave
Coeur d'Alene ID
Our three hour tour will be aboard the Coeur d'Alene and have a Prom Night Theme (come dressed in your favorite Prom decade)!
Our charity raffle this year will benefit the Hutton Settlement Project in Spokane Valley, Washington.
https://huttonsettlement.org/
https://www.facebook.com/huttonsettlement/