Description
Invoking The Sacred: Retreat + Restore
Join Leah Cullis and Randi Marks for a weekend of yoga, meditation, and restoration.
Experience deeper connection within yourself, with others, and with Spirit as you immerse yourself in spiritual teachings and practices. This retreat will lay the groundwork for your path forward as you tap into your inner wisdom, align with Source, and learn how to integrate rituals for greater health and happiness into your daily life.
We are all connected. Every shift in consciousness ends up rippling through the entire web of life. Our time together will allow to you to reconnect with the natural world, bring more consciousness to your actions, and reclaim your place in nature.

Whether you come for yourself, with your partner, or make this a friends weekend, we invite you to be a part of this memorable experience. Come rest and restore in this sacred space.
Where the Far East Meets The Texas Hill Country.
This retreat will take place at the idyllic Camp Lucy, a beautiful 275-acre property nestled on a bluff above Onion Creek in beautiful Dripping Springs, Texas. This luxury, boutique property is a one of a kind. You will start mornings with yoga, meditation and sound healing in the Chapel, a 19th-century French Colonial Vietnamese Catholic Church. End your days star-gazing underneath the vast Texas skies, sipping wine from local vineyards.
Intention Matters.
Intention and purpose fuel everything we do, including where we decided to create this experience. Leah and Randi's teachings speak to the elements, and it was important that nature had a teaching role in this retreat. Between the rolling hills, Onion Creek, the majestic trees, gorgeous views, serenity, and quiet, you immediately feel connected to the spirit in all things the moment you arrive at Camp Lucy.
Every building on this property was carefully constructed, and many of the key spaces were brought over from Vietnam and the Far East piece by piece, to be re-built at Camp Lucy, exactly as they were, and placed on the land to be enjoyed and appreciated by all who dwell there. These sacred spaces transport you to another world, and love emanates from every wall, wood-carving, and shingle.
Body Mind & Spirit.
Honoring the body, mind, and spirit daily is essential to feeling good and living a balanced life. As Holistic Health Coaches, we believe that food has energy and eating well contributes to our overall health. You will be nourished by farm-to-table, gourmet, healthy meals during your stay. This retreat experience is infused with yogic philosophy, ancient wisdom, with your health and happiness in mind. In addition to healthy, delicious meals, your weekend will be filled with yoga, guided trail hikes and meditation practices - all designed to help you rest, restore, and re-energize.
We Are Here To Take Care Of You.
We know life can feel busy and sometimes crazy, and self-care can slip out of priority. This is your time to unplug, rejuvenate, and enjoy. Our intention is to hold a loving, healing space for you to dwell in during your stay, and allow us take care of you. All you have to do is say yes to this experience and show up! We do the rest.
---
MORE ABOUT THIS RETREAT
Why did you create this experience?
The energy of our planet is moving at a faster rate than in the past, and it can feel overwhelming, especially to those who are sensitive or stressed. Our intention is to hold a space for you to step out of your everyday life and into sacred space filled with nature, beauty, stillness, healing, wellness, friendship, high vibrational food, and more.
As Teachers and Healers, we create intentional and purposeful experiences that form deep connections within yourself, with others, and with Spirit. Over three days we will immerse and live the spiritual teachings and practices uninterrupted-- pressing pause on our daily lives.
Where is the retreat located?
The retreat takes place in the Texas Hill Country at the luxurious Camp Lucy in Dripping Springs, Texas. It is about a 30 minute drive from Central Austin and about a 35-45 minute drive from the airport. Google maps does a great job of getting you there. Friday traffic in Austin starts after lunch so we encourage all guests to make their way to Dripping Springs by 1pm to enjoy lunch and then make your way to Camp Lucy for a 3pm check-in time. We will start on time so don't delay on getting on the road. Driving times can be up to 90 minutes if you do.
How much does the retreat cost?
Your Experience Fee is $1195. All fees are NON-REFUNDABLE.
What is included in my Experience Fee?
Yoga Practice

Sound Healing + Meditation

Soul Hikes + Mindful Nature Walks

Group Discussions

Spiritual Teachings

Healing Circles + Ceremonies

Star Gazing with a Local Astronomer + Wine Tasting

$250 Food + Beverage Allowance at Tillie's

Lounge by the Heated Pool

Free Time to Relax + Explore

Feeding Alpacas
Do you offer payment plans?
Yes!
If you are unable to Pay In Full:
You may choose the Partial Payment Plan of an initial payment of $745 which holds your space to attend.

This will be followed by one final payment of $550 and must be paid in full by August 28th, 2019.

You will be sent a reminder to pay your balance and you can pay again just like you did to reserve your spot. Please be respectful and pay this as received.

Note that all fees are NON-REFUNDABLE.


Click the REGISTER button at the top the page to read through all payment options and to pay now!
What is NOT included in the Experience Fee?
Hotel Room

Airfare

Transportation to and From Camp Lucy
What if I go over my food allowance budget?
Your $250 fee includes two dinners, one lunch, one breakfast, and one brunch. Any balance over $250 will be billed to the guest's room, and will be the responsibility of the guest to pay.
What is lodging like and what types of rooms are offered?
Combining the sophisticated style and warm hospitality of the Hill Country with world-class luxuries and modern amenities, Camp Lucy offers a truly unique Texas experience. The beautifully crafted guest rooms at Camp Lucy feature well-appointed comforts and amenities including plush pillow top mattresses and fine cotton linens.
Please do not book your room until you have paid your Experience Fee. All rooms are for those who have committed to attending only.
There are four types of rooms available in your retreat room block. Prices do not include taxes. If rooms sell out you may book another room at the resort prices:
Signature King: $249/night

Signature Double Queen: $269/night

Deluxe King: $279/night

Deluxe Double-Queen: $299/night
Can I share a room?
Yes. King Rooms accommodate 1-2 guests. Double Queen Rooms can accommodate 2-4 guests. You will be booking your own room and can work out payment with your friend or partner. Even if you are sharing a room, you must each pay the Experience Fee to attend the retreat. Please let the hotel know the names of who will be on your reservation and work it out through Camp Lucy regarding credit cards linked to each person's reservation.
If you plan to share a room please contact Leah and Randi to let them know who you are rooming with. and also let the Reservation Specialist know at time of booking your room.
How do I book my room?
Please call Camp Lucy Reservations at 512-858-4057 and use Group Code SACRED to book a room from our block. These are available on a first come, first serve basis and there are a limited amount of rooms on the property. After August 28th, 2019, it will be up to you to find a room at Camp Lucy. We suggest booking your room as soon as possible because this property fills up quickly and is in high demand. *Please note that you must call Camp Lucy to access the discounted group rate.
Are there minimum age requirements for this event?
This event is for adults 21 or older.
What are my transportation/parking options for getting to and from the event?
Transportation is not included in your Experience Fee, and will be the responsibility of the guest to make arrangements to get to and from the retreat. There is ample parking on-site. Carpooling is encouraged if you are coming with your partner or friends!
What should I bring to the event?
We will email you with all you need to know about the retreat at a future date including what to wear.
How can I contact the organizer with any questions?
To contact Leah and Randi click the Contact button at the bottom of the page. We will get back to you as soon as possible. Thank you for your patience.
Is there a waitlist if the retreat is full?
Yes! There is a waitlist option set up through Eventbrite so that we can offer any spaces that open up on a first- come, first-serve basis. We encourage you to register as soon as possible to eliminate any worry about getting a spot later on.
Is there a registration deadline?
Yes. Registration closes August 28th, 2019. If you decide that you would like to attend after this date, please contact Leah and Randi to inquire about available space and booking your room.
What is the refund policy?
Only those who Paid In Full may cancel your Experience Fee minus the Eventbrite Fee of $76.17 to receive a refund. Cancellations must be made by August 28th, 2019. Any cancellations after this date cannot be refunded. Please make sure before registering that you can make this event to avoid any future conflicts.
If you chose to pay using the Early Bird Pricing Option or Partial Payment Plan option, there are no refunds.
Is my Experience Fee transferrable?
No. Your registration and Experience Fee applies to this event only and cannot be used for a future event.
---
ABOUT LEAH + RANDI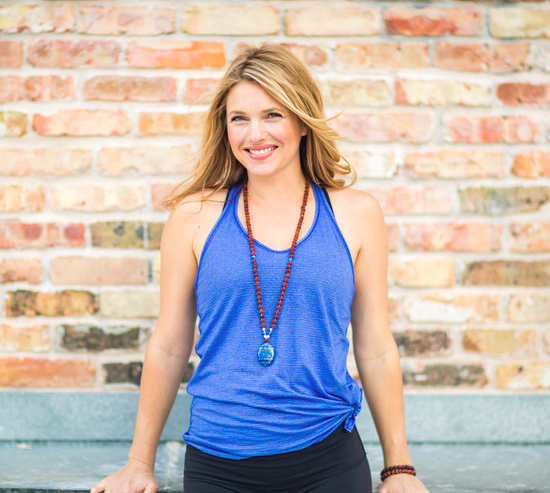 Leah Cullis is a celebrated yoga teacher, holistic health coach, and author of Power Yoga: Strength Sweat and Spirit. She synthesizes ancient practices and principles of yoga and wellness, and makes them accessible and relevant for life today. Her classes are a beautiful blend of strength, surrender and celebration. Leah has been featured on the cover of Yoga Journal Magazine, and created the Yoga Journal online course Pillars of Power Yoga. She led Yoga at the White House from 2009 through 2016 as part of a presidential initiative encouraging healthy and active living among children and families, sharing yoga with more than 30,000 participants each year. Her greatest honor is being a mama. Leah lives and teaches in beautiful Austin, TX, where she leads teacher trainings and classes. To learn more go to leahcullis.com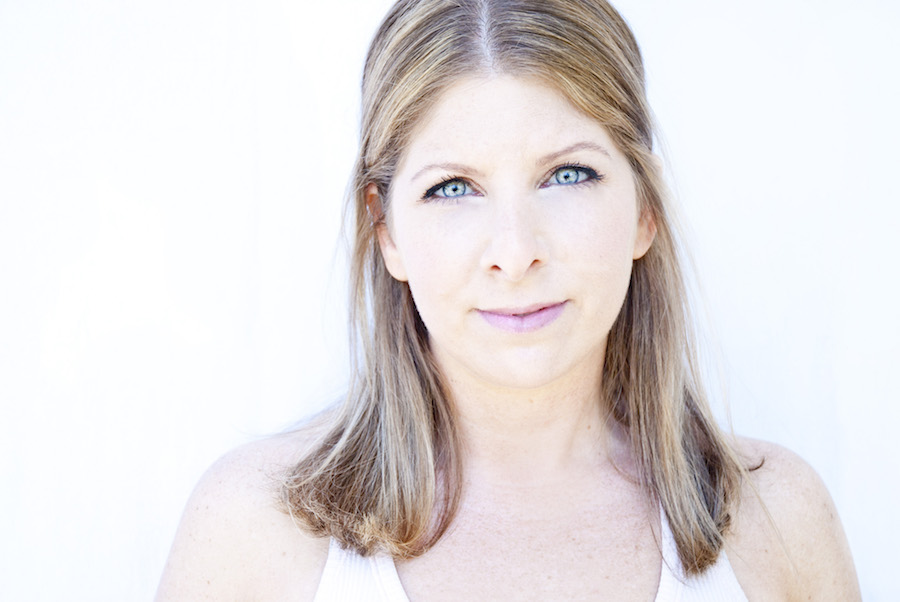 RANDI MARKS
Randi Marks is an Energy & Intuitive Healer, living and teaching in Austin, Texas. She has studied under some of the most renowned Teachers in the Healing, Metaphysical, Shamanic, and Meditation realms. Her healing gifts include the ability to read energy, where she can feel and sense patterns in people's energy fields, and assists with identifying, shifting, and releasing past trauma & energy blockages. You can find Randi at one of her public speaking events leading groups in meditation + healing, or facilitating personal transformation with her private clients. Sessions with Randi are available in Austin or remotely by phone. Randi also leads her Energy & Intuitive Healing Training Program and Spiritual Solutions Workshops at Wanderlust Yoga Austin, as well as her Empath Training Program online. To view Randi's offerings and to learn more visit randimarks.com.