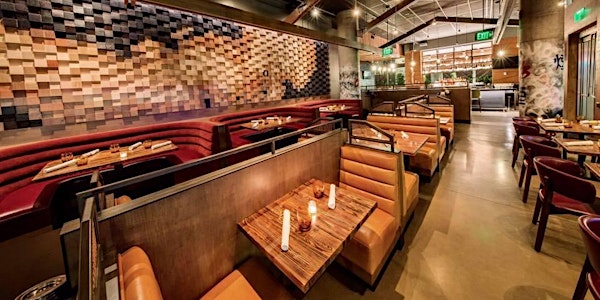 Invite Only - Introduction to Great Flavors and Happy Hour Mixer at International Smoke SF 1/22/17 5:30pm
When and where
Location
International Smoke 301 Mission St, San Francisco San Francisco, CA 94105
Description
Join us on Monday, January 22nd from 5:30pm to 7:30pm for an Introduction to Great Flavors Event and Happy Hour Networking Mixer at the upscale International Smoke restaurant, located at 301 Mission St, San Francisco, CA 94105.
This is an Invite-Only*** event for Food Industry Executives, Food-related Business Development Managers, Account Managers, and Food related media professionals only. Each registration will be reviewed to make sure those registered are a right match for this private event.
***If you have not been personally invited (paper invitation or personalized email) you will be added to our waitlist and/or informed that you can attend other events we host as this event only has space for 40 very specific people. Thank you for your understanding.
At this private event enjoy hosted appetizers and drinks. Meet Star Chef McMillan, learn about the benefits of Mediterranean cuisine, Greek products and more at International Smoke, Ayesha Curry and Micheal Mina's restaurant.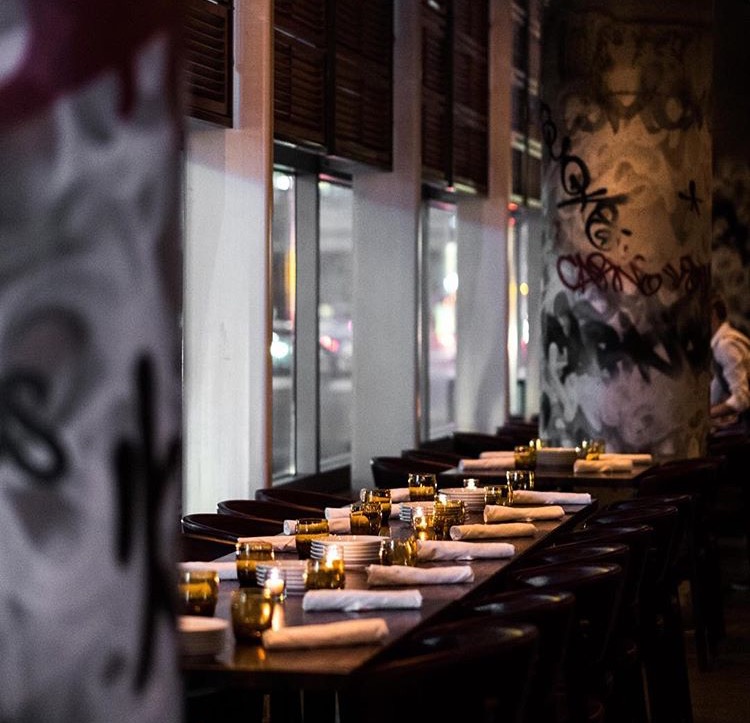 During this event discover some of Greece's' best products: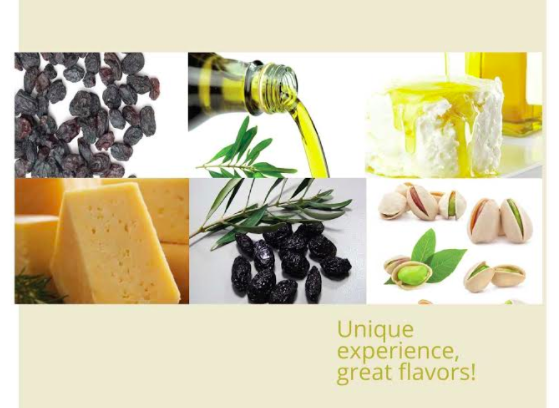 Come meet other Food Industry Professionals (Supermarkets and hypermarkets representatives, importers, distributors, wholesalers, etc.), Food magazine journalists, Food-related media, and our Greek companies representatives during this mixer.
Don't miss this chance to network with other San Francisco Bay Area in professionals, make new business connections, build your network, exchange business development and partnership ideas with high level professionals.
Learn more at https://san-francisco-greek-flavors.eventbrite.com
Introduction to Great Flavors and Happy Hour Mixer
International Smoke - San Francisco
Monday, January 22nd, 2018, from 5:30 PM to 7:30 PM
Hosted Appetizers and Drinks
301 Mission St, San Francisco, CA
Make new business and personal connections while learning about new products and cuisine.

---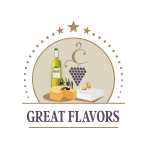 If you have been in Greece, one experience seems to be unforgettable: Greek cuisine and its recipes: so difficult in pronunciation but so unique in taste to be forgotten. Some of them are traditional national recipes, which originate far back in the past. Others are the inspirations of their creators, which have been established over time, and others are adaptations to the Greek reality.
The feta cheese PDO, Naxos gruyere cheese PDO, Thasos throumpa olive PDO, Fthiotida pistachio PDO, Zante Black Currant PDO, Zante Extra Virgin Olive Oil PGI, and Thasos Extra Virgin Olive Oil PGI, are authentic and unique products of the Greek land that are produced with the knowhow of local producers and raw materials from specific geographical areas. Become familiar with our authentically Great Flavors, and live Unique Experiences yourself as well! Learn more about the Greek Flavors at http://www.greatflavors.eu/index.php/en/
---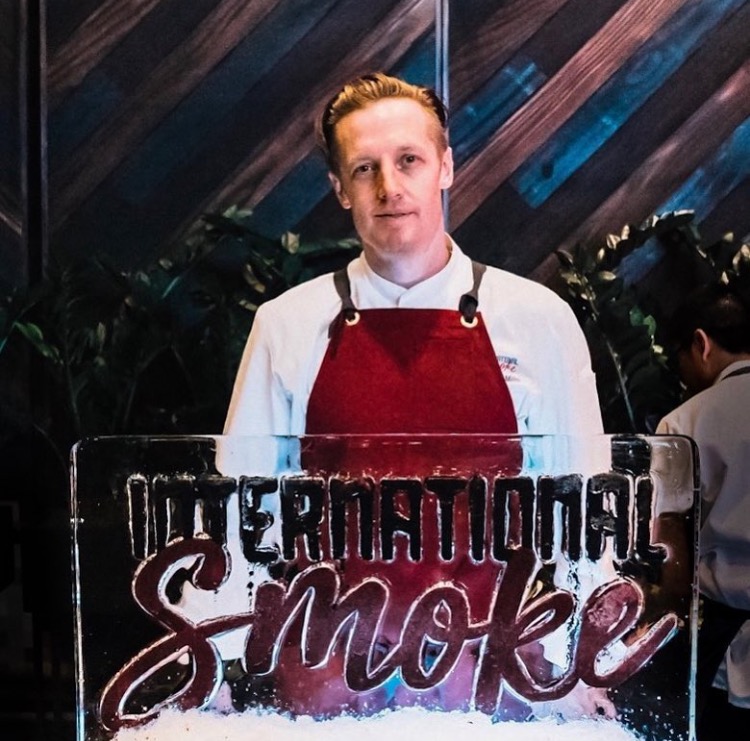 Chef Jeremy McMillan
Prior to being named Executive Chef at International Smoke, McMillan served as Chef and Chef de Cuisine at historic Relais & Châteaux property, the Bedford Post Inn in Bedford, NY, where he made John Mariani's "List of Chefs to Watch" in 2014.

Career highlights also include being a top chef at several New York restaurants such as A Voce Columbus and The Bedford Post where he made John Mariani's "List of Chefs to Watch" in 2014. Returning to Arizona is a homecoming for this former Valley resident who began his culinary career in Scottsdale, working first as a line cook at Michael's at The Citadel and then at Zinc Bistro as Chef de Cuisine. He is passionate about the cowboy culture and food history of the area, using indigenous ingredients, seasonality, and sustainability.
International Smoke
International Smoke, the wildly popular collaboration between Chef Michael Mina and lifestyle expert and best-selling cookbook author Ayesha Curry, opened on November 13, 2017 at 301 Mission Street. Inspired by Curry's and Mina's individual heritages and travels, International Smoke explores global approaches to fire, grilling, and smoke to create flavorful dishes that bring communities together all around the world. Food is at the heart of community, and this restaurant truly celebrates this.
Curry and Mina have created a menu that highlights an array of quality spices, products, and cooking techniques from around the globe. International Smoke will take guests on a journey to distant places with elevated takes on classic dishes. https://www.michaelmina.net/restaurants/san-francisco-bay-area/international-smoke/#experience & https://internationalsmoke.com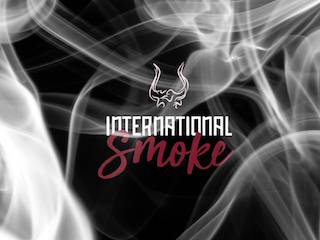 ---
Learn more at https://san-francisco-greek-flavors.eventbrite.com
Why & Who should attend this event?
Do you work in Import-Export? Do you own a restaurant? Do you manage supermarkets? Come mingle and network with other food industry professionals of the San Francisco Bay Area.
Are you looking to increase your knowledge and network connections? One of the best ways to leverage your knowledge and skills is by meeting and reviewing other's Professional and Business presence.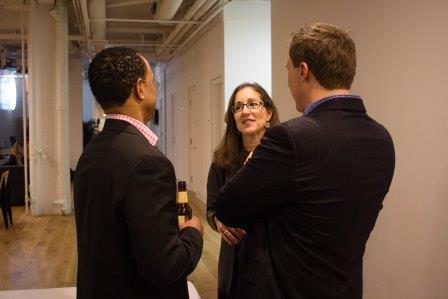 How many people show up?
Our events usually see anywhere from 45 to 400 people depending on the venue - however, this is an event for 40 Invite Only guests. We make sure people are open and approachable, regardless of how many people show up. You will be able to meet and talk to anyone; our greeters will be there to make introductions and keep things moving.
What to Bring:
Bring your business cards. Bring at least one card for the check-in.
How to Dress:
This is after work networking event, dress up as you were meeting your next potential partner or client, show us the best of yourself. Business casual is allowed. We all look good when we dress professionally. We always take pictures at our events, so you want to look your best!
Photography:
Our events are photographed for our Websites and Social Media sites. By attending our event, you give us permission to take photographs and use the images.
Terms & Conditions:
This is an invite-only event for Food Industry Executives, Food-related Business Development Managers, Account Managers, and Food related media professionals only. By completing your online registration you are accepting and agreeing to our Terms & Conditions including giving us permission to take photographs and use your image or likeness and agree that changes may occur with respect to venue, date, time, guest list, numbers of attendees, sponsors or other details. Furthermore, mistakes in event descriptions or text may occur and attendee is responsible for verifying any discrepancies or concerns prior to registration by contacting us via the contact us links or emails provided on event pages. If you do not accept our Terms & Conditions, do not register. Thank you for your cooperation.
All sales are final. No refunds or exchanges allowed.