Description
By Invite Only. Request an invitation by emailing the event organizer.
info@theguilded.org
Join us for an evening of connection making with the best HR Tech companies and innovative HR executives in the Bay Area.
In the buzzing epicenter of tech we invite you to connect with the disruptors in the HR Tech space and discuss with other HR executives how the future of work at your companies might look like and which benefits you will offer to a competitive workforce in the years to come. San Francisco ranks 8th on the list of Global City Talent Competitiveness Index rankings and overall scores according to a recent Insead and Adecco study presented at WEF in Davos.
Join the exclusive reception to discuss the differentiating factors of tomorrow's work environment, employee engagement and company benefits. Learn from the innovators and disruptors in this space. Connect with startups, established partners and peers and enjoy an evening of curated elevated networking to walk away with innovative ideas for your organization.
Agenda:
6:00 PM Doors Open – Meet and Greet

6:30 PM The GUILD introduces attendees and companies

6:45 PM Fireside Chat with Good & Co and Anne Cocquyt, Founder of the GUILD

7:00 PM Introduction of Startups 


7:30 PM Break Out Sessions
8:00 PM Networking

9:00 PM Doors Close
Ongoing: The four people in the room you should know (powered by GUILD).

PARTICIPATING COMPANIES:
ATLAS RUN
Atlas is a fitness for good global movement. Through our fitness tracking app, every mile your employees are logging, they raise money towards a good cause. Employees get more engaged, stay healthy and build a connection with the cause their employer is giving to!
WILLOW
Willow (TM) is the world's first all-in-one breast pump that fits in a woman's bra and is truly mobile, discreet, and gives moms her hands back. Women no longer need to be tethered to the wall and undressed while they pump. Willow is also much quieter so moms can finally take a phone call without pressing the mute button.
Willow partners with leading employers to provide Willow as a maternity benefit solution.
BIG HEALTH
At Big Health we create workplace mental health solutions that help your whole population
sleep better, feel happier, and worry less. Our first solution is Sleepio, a digital sleep improvement program that is clinically proven to help your employees overcome poor sleep and improve their mental health. Sleep is a highly engaging way to improve mental health: it is relevant to your entire population and stigma-free.

CIRCLEOF
Our mission is to build the world's largest connected network of caregiving communities. Partnering with Fortune 1000s and integrated health systems, we are building the first comprehensive enterprise solution to help the 44 million Americans currently struggling to balance caregiving responsibilities with work.
LUCY
https://startwithlucy.com/foremployers/
Help your employees transition to parenthood and back-to-work with confidence. Millennials are the largest generation in history and recently surpassed GenX to become the largest share of the workforce. Why does this matter? 80% of babies born last year were born to Millennial parents. Retain more women and reduce attrition costs, create a family-friendly culture, save money on expensive health claims, enable your employees to grow their careers while growing a family
FUTURE FAMILY
We're revolutionizing fertility care with affordable packages that replace the big upfront cost of treatment with a simple monthly fee - and provide on -demand medical support and personalized care. It's the smart, modern approach to fertility care.
MARLOW
Marlow Digital Coaching is ideal for new hires and employees who are trying to get to the next level in their career. Most of the members are individual contributors or new managers. Marlow coaches work with team members to help them identify areas of improvement, effective work styles and opportunities for growth.
MORE TO BE ANNOUNCED
Interested in exhibiting? Send us a note to info[at]theguilded.org
Reception-style bites and drinks will be served.
Thanks to our space sponsors T3 Advisors

T3 Advisors is the trusted Real Estate and Workplace advisory firm to the world's leading innovators. We empower growing technology and life science companies to use their space as a tool to directly benefit their culture, profit and growth. https://www.t3advisors.com

Thank you to our Event Sponsor:
Good & Co: https://good.co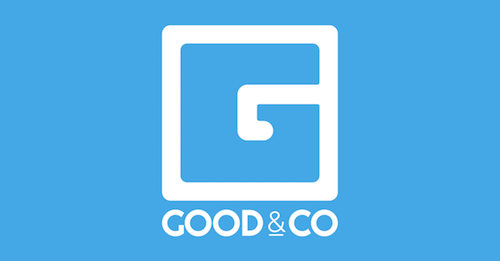 Using a proprietary psychometric algorithm, Good&Co helps companies increase employee engagement, reduce turnover and make better hiring decisions, while empowering millions of employees to make smarter, more informed career decisions. https://good.co/
Thank you to our food sponor TriNet:
TriNet provides industry-tailored HR solutions to small and midsize businesses with exceptional human resources services.
The evening is hosted by the GUILD

Learn about our internal company networking portal to engage and include employees, retain talent, and increase internal mobility. letsguild.com/corporate-guild

The GUILD is an AI company powering human 1:1 interactions. The "4 people in the room to connect with" is powered by the GUILD algorithm.
---
By attending an event or purchasing a ticket you agree to the Terms and Conditions of the GUILD.