Description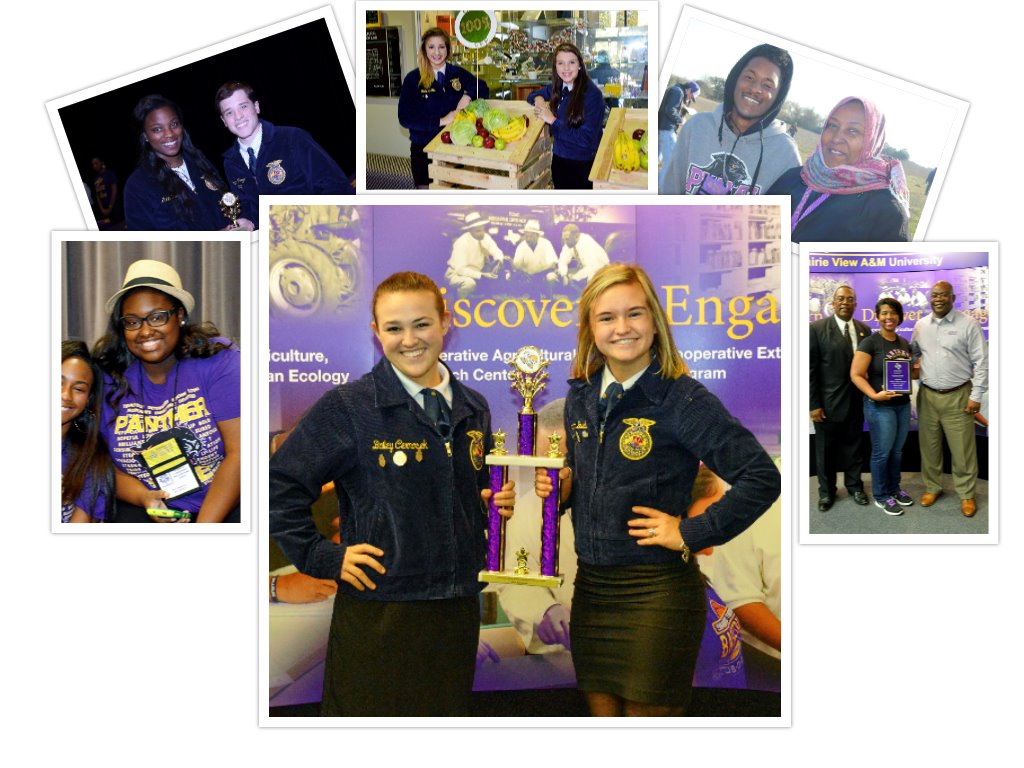 ---
Volunteers are encouraged to register to assist with the Invitational FFA Career Development Event (CDE) on Thursday, February 23, 2017. The event will host hundreds of high school FFA students and will feature 11 career-related events. Faculty, staff and students are asked to support this event to assist in achieving the objectives. Volunteers are needed from 6:30 a.m. – 3:00 p.m. All CDE competitive events will run concurrently. Vet Tech will begin at 8:00 a.m. and all other events will begin at 8:30 a.m. An awards ceremony will be conducted at 1:00 p.m. in the PVAMU Memorial Student Center Auditorium
All volunteers must complete the following actions prior to February 22 in order to be allowed to participate as a volunteer:
Complete your contact information through this site.

Attend a

mandatory

orientation for volunteers with your respective event coordinator. Volunteers will be informed of the event to which they will be assigned to volunteer, and will be contacted by the event coordinator regarding orientation.
Volunteers Needed for the Following CDE Activities:
Entomology
Nursery/Landscape
Floriculture
Land Evaluation
Home Site
Milk Quality
Vet Tech
Poultry
Farm Business Management
Public Speaking (Extemporaneous)
Public Speaking (Prepared)
Awards (assist with the Awards Ceremony)
Signage (placement and removal of signage)
Evaluation Team (distribution and collection of surveys)
Staging and Set-up Crew (set-up and removal of tables and chairs)
Registration Team
Food Service/Fiscal
General Volunteers
Recruitment Team
*Volunteers will be assigned by the event coordinators to specific events based on need.
** Prior to the event, all volunteers must attend a mandatory orientation with their event coordinator as arranged by the event coordinator. Volunteers must provide their signature after the orientation to certify their attendance.
***Volunteer Registration Site will close Monday, February 20
Date and Time
Location
Carden-Waller Building Prairie View A&M University
E.M. Norris St.
Prairie View, TX 77446