Location
TLV Beit Midrash
1 Carlebach Street
#floor 3
Tel Aviv-Yafo, Tel Aviv District
Israel
Because SHAVUOT in Tel Aviv is a Team Sport!
About this event
White City Shabbat, presents:
Young Tel Aviv Community Shavuot Dairy Dinner & Wine thanks to Bat Shlomo Vineyards
What: Join your Tel Aviv young community for a Kosher Shavuot catered full meal of dairy deliciousness (think pastas, cheese, quiches etc...) with plenty of wine l'chaims from Bat Shlomo Vineyards. Plenty of coffee & tea to go around as well for those planning to rock out all night for the Leil Tikkun.
Who: Young adults from all over Israel & the globe, 20s & 30s only
When: Saturday eve June 4th 2022, 9pm
Where: 1 Carlebach Street, 3rd Floor, TLV Beit Midrash
RSVP: Please register above
Cost: 70NIS & Lone Soldiers Free
Looking for an in-English Leil Tikkun Shavuot night of speakers? FREE RSVP here: https://TelAvivTikkunShavuot.eventbrite.com


TODA: We want to thank our friends at PICO Venture Partners & Bat Shlomo Vineyards for helping to sponsor this event in honor of young Olim & our Lone Soldiers.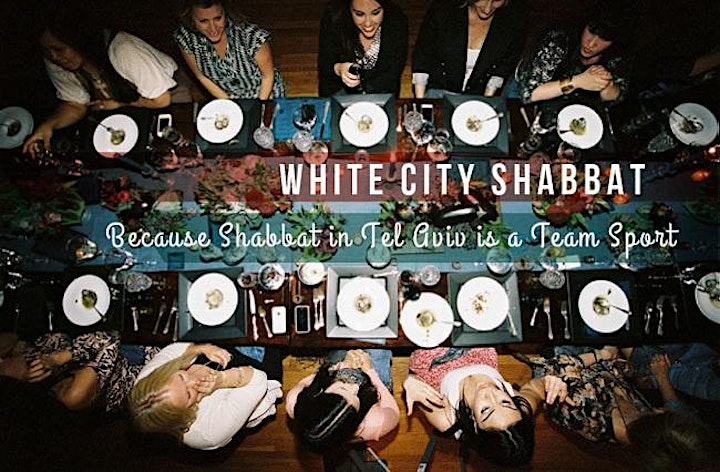 About Our Organization: White City Shabbat
White City Shabbat is the portal for Shabbat life in Tel Aviv Ir HaKodesh. Our volunteer run nonprofit's mission is to connect you with your young cool Jewish community in Tel Aviv. Tel Aviv has incredible Jewish life and many beautiful kosher Shabbat & Holiday options with incredible friends and families wanting to host you for a Shabbat dinner or lunch. It's time to relax!
Email us: Relax@WhiteCityShabbat.com
Web: www.WhiteCityShabbat.com
Follow: www.facebook.com/WhiteCityShabbat
White City Shabbat is generously supported by the Am Yisrael Foundation // www.AmYisrael.com