Invitation: Startup Weekend Pre-event - Win with Microsoft!

Thursday, August 22, 2013 from 6:30 PM to 10:00 PM (PDT)
Event Details
Are you a Startup Weekend Manila 2013 participant? Are you interested with Microsoft technologies and programs for startups? Do you want to get tips on how to break through in Startup Weekend?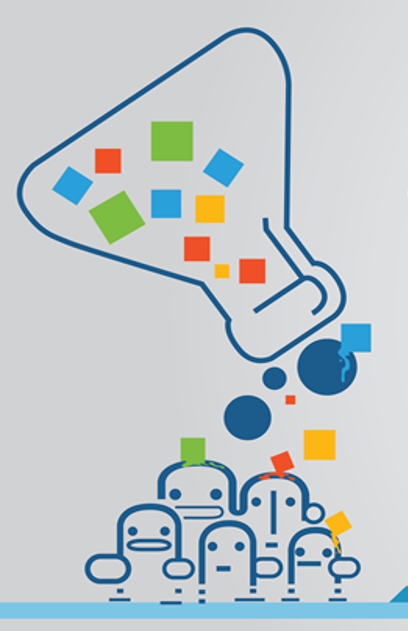 Microsoft, together with Startup Weekend Manila 2013 organizing team, invites you to a Startup Weekend pre-event on Thursday August 22, 6:30pm onwards.
Get the chance to meet key influencers in the Startup industry, learn about business viability and know how to pitch your business idea. It will also be a great opportunity to network as we serve pizza and beer!
Event Flow:
6:30pm - 6:40pm: Registration
6:40pm - 7:15pm: Pitching 101 by Maoi Arroyo (AIM and Hybridigm)
7:15pm - 7:30pm: Pitching Q&A
7:30pm - 8:00pm: Business Viability 101 by Jerahmeel Chen and Winston   Quesang (Junior Chamber International)
8:00pm - 8:10pm: Business Viability Q&A
8:10pm - 9:10pm: Bizspark and Azure Technology by Katrina Macaraig and Edison Tan (Microsoft)
9:10pm - 9:30pm: Chino Atilano (TimeFree Innovations - IdeaSpace Winner)
9:30pm - 10:30pm: Pizza and Beer
Resource Speaker Profiles:
Maoi Arroyo, MPhil cantab: Over the last decade, Maoi Arroyo has received several honors. She was hailed by Entrepreneur Magazine as one of the top 35 entrepreneurs under 35 in 2006, was a PhilDev honoree for Science and Technology development, a 2011 TOYM awardee, and a 2013 DevEx Chevron 40 under 40 International Development Leader.  Ms. Arroyo is the CEO and founder of Hybridigm Consulting, the premier and pioneering biotechnology consulting and commercialization firm in the Philippines. In the last nine years it has served 20 clients, developed policy for the Philippine government, facilitated over $3.5M in biotech investments, and trained over 15,000 aspiring entrepreneurs.    Ms. Arroyo is also an adjunct professor at the Asian Institute of Management; where she teaches Innovation, Entrepreneurship, and Leadership. She obtained an MPhil in Bioscience Enterprise from the University of Cambridge, and her first degree in Biology (BS) from the University of the Philippines.
Jerahmeel Chen, JCI:
Jer is a experienced strategist and innovator. He is currently a member of the Junior Chamber International and spearheads the Care to Share program, which is a joint project of JCI with GawadKalinga. Further, Jer is currently a Business Development Director in Deviance Inc, which is a company that designs traditional and digital marketing focusing in re-branding and innovating the techniques and designs of a company's digital marketing footprint. Expanding now to social media technologies and mobile app creation.
Jer is also a member of the Board of Advisers of AIESEC Philippines.
Winston Quesang, MTM:
Aside from being the e-commerce guy in Bolooka.com, he was also a professor in Mapua Institute of Technology teaching E-Commerce Strategies and Technology Management subjects. Prior to his academic career, he served Blue Blade Technologies as a Product Development Strategist, where he strategically heads the new product development for Mobile & On-the-Cloud Applications.
On the side, he is also an avid seasoned-speaker in the areas of Entrepreneurship, Social E-Commerce, Web 2.0, Semantic Web, Digital Ecosystems, Marketing 2.0 and the New Media. A BS Computer Science graduate himself, started his career as a Software Developer and has been actively involved in the IT and Digital industry for more than 12 years.
As an aspiring technopreneur with a solid passion for continuous learning in the areas of technology, marketing and management innovations, he graduated his degree in Masters of Technology Management in University of the Philippines, Diliman.
Katrina Macaraig, MBA:
Currently, Katrina is the Audience Marketing Manager of the Developer and Platform Evangelism group where she handles Bizspark, which is a Microsoft program to support the start-up eco-system.
She previously worked for Unilever Philippines where she gained solid Marketing experience as she handled Rexona, Axe, Dove deodorant and Cream Silk.
She graduated Masters in Business Administration from the Asian Institute of Management with distinction.
Edison Tan:
After 2 years of being a consultant to SEAMEO INNOTECH, Edison has joined Microsoft as an Open Source Software Specialist. He has been recognized as Microsoft's Most Valuable Professional for Windows Azure. Currently, Edison is developing his own startup venture.
Chino Atilano, CEO:
Chino is a passionate technopreneur who left his corporate job as an engineer and co-founded the start-up company TimeFree Innovations, a software development start-up company that specializes in creating software solutions for the enterprise

As CEO of TimeFree Innovations, Chino was instrumental in raising the seed funding for the company. He also played a key role in securing a multi-million peso contract with a major company to deploy the TimeFree Virtual Queuing System in their establishments.

Chino actively engages with local and foreign investors and venture capitalists as well as with potential corporate clients on a regular basis. He spearheads the development and implementation of corporate and business strategies to ensure the growth and success of the company. Furthermore, he constantly connects with like-minded technopreneurs believing that this is key to developing strategic alliances.
Have questions about Invitation: Startup Weekend Pre-event - Win with Microsoft!?
Contact Microsoft
When & Where

Mindanao room, 8th floor, 6750 Ayala Office Tower, Ayala Avenue, Makati City




Thursday, August 22, 2013 from 6:30 PM to 10:00 PM (PDT)
Add to my calendar