INVITATION: Spring Art Trip to the North - Day of Culture, Travel & Fun, Fri April 4th

Friday, April 4, 2014 at 9:30 AM (IDT)
Event Details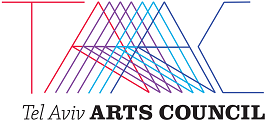 Young Patrons of the Arts Celebrating Israeli Creative Culture
Presents in partnership with Ouset Israel:

Spring Art Trip to the North: A Day of Culture, Travel, & Fun
Join us for our Friday field trip as we celebrate 2014 winner of 
the Young International Artist Award by Outset & The Tel Aviv Arts Council, Noa Yekutieli
Exclusive Exhibit Opening Tour, Q&A with Noa at Wilfrid Museum, Kibbutz Hazorea
'Through the Fog, the Distance.' Through her intricate paper-cuttings, Noa explores fragments of memory of life before, during and after intense traumas
Private tour of one of Israel's hidden art gems, The Wilfrid Museum and introduction from museum's director.
Stopover for lunch and exploring in Zichron Yakov
Date: Friday, April 4th, 2014
9:30am - 3:30pm, Bus departs from the Arlozorov Train Station
Venue: Kibbutz HaZorea, Wilfid Museum
Cost: 50nis, Cost inclues roundtrip bus & museum tour
20nis, without bus
Tickets are limited, please reserve your spot today
(Also see below details for the April 2nd Art* Star event at the Brown)
About the Event:
9:30am - Bus departs from Arolozorov Train Station
10:45am - 12:30pm Kibbutz HaZorea/Wilfrid Museum, Tour & Talk
1:00pm - 2:30pm Zichron Yaakov Lunch
3:30pm - Back in Tel Aviv
About the Museum: Wilfrid Israel Museum
The Wilfrid Israel Museum in Kibbutz Hazorea, Israel, is an archaeology and art museum dedicated to the memory of Wilfrid Israel. The museum, which opened in 1951, houses Wilfrid's unique collection, to which many artifacts have been added over the years. The museum displays has permanent exhibitions of the art of India, China, Thailand, Cambodia, the art of ancient Near East, and local archaeology. In addition, the museum holds changing exhibitions of modern painting, sculpture, photography and textiles. It offers a wide range of community educational programs for children, youth and adults, including guided tours of the museum's permanent and temporary exhibitions as well as creative hands-on activities in the museum's art workshop.
About the Artist: Noa Yekutieli
Noa is the 2014 recpeitient of the Young International Artist Award presented by the Tel Aviv Arts Council & Outset Israel.
Noa Yekutieli was born in California in 1989 and immigrated to Israel as a young child.
For the past few years Noa Yekutieli has been conducting an autodidactic research of a paper-cutting technique focusing on 2-dimensional pieces and site-specific installations.
Her works are characterized by an aesthetic dissonance that initially begins with a stage of contemplation that produces a momentary illusionof peacefulness. When examined closer, her pieces depict a continuing disclosure that focuses on content tangled with the concept of changing time, and thus, the volatile nature of memory which is inherent to the passage of time.
The archive of images stored is often expressed through natural disasters in her work, erasing a physical reality leaving the increasingly dim memories, making room for a new reality that is being built.
Yekutieli's work aims to take the viewer through a reflective personal memory quest, raising questions regarding the differences between those memories and how they translate into how we perceive our reality and forms out consciousness.
Cut paper allows Yekutieli to engage in the process of deconstruction and reconstruction of these ideas, reflecting on specific and precise moments, questioning the authenticity of the translucent areas between the past, the present and the future.
In her work, the concepts and technique are one of the same. The cut paper functions as remnants and memories of the original and complete piece of paper. The incisions in the paper cause what remains to be present and create a sense of longing for what is no longer here.
About the Award: Young International Artist Award
Outset Contemporary Art Fund Israel & the Tel Aviv Arts Council have partnered together to create the Young International Artist Award, furthering their organizational missions to strengthen and celebrate the creative culture of Israel. Each year, the organizations will join together to support, highlight, and honor a young Israeli based artist who was not born in Israel - exploring the role of various cultures and perspectives in creating an authentic Israeli creative voice. Specifically, the award's grant will be used by the honoree to create a new gallery show of original works at a non-profit artistic institution.
The award celebrates and supports the artist's potential for substantive international success in his/her future artistic career. Many of Israel's most promising artists have the necessary talent but lack the resources to move their careers to the next level- especially on the international art stage. The Young Artist Award includes a grant towards original work in a public/nonprofit showing; local and international PR and marketing assistance; and exposure in the young international arts community in Israel.
About the Organizations:
Outset
Outset Contemporary Art Fund Israel is a philanthropic platform dedicated to the funding and promotion of Israeli contemporary art projects destined for eventual donation to leading public collections and museums in Israel and beyond. Outset Israel and its patrons have sought to engage international art professionals with the growing talent pool of Israeli artists. The organization conducts research trips to Israel for international curators as well as taking Israeli curators abroad. Outset Israel also holds public lectures and events, bringing leading art figures to Israel.
Tel Aviv Arts Council 
Young Patrons of the Arts Celebrating Israeli Creative Culture
The Tel Aviv Arts Council celebrates the creative culture of Israel by providing a venue for young professional creatives and lovers of the arts to gather while attending lectures and demonstrations by world class artists, performers, and technologists. 
The common theme in our events is a playful exploration of the world around us and the search for something unique that expands our vistas and leaves one with a sense of wonder. All of our private events are non-profit, but professionally produced to provide attendees with a comfortable environment to engage with the arts community, and take place in various venues throughout our great city. (www.TelAvivArts.com)  "Without vision a people perishes" - King Solomon

For More Information: Events@TelAvivArts.com
Like Us On Facebook: www.facebook.com/TelAvivArtsCouncil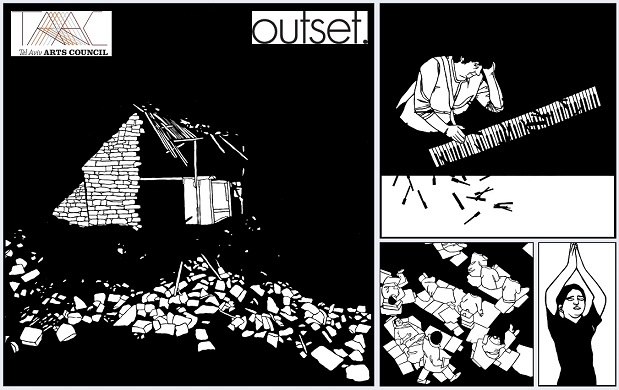 Another Art Offering: April 2nd, Brown TLV Hotel
We are offering a sneak preview of the work of Noa Yekutieli before the opening of her solo show on April 4th at the Wilfred Museum.
https://www.facebook.com/events/231957563674390/
We are pleased to invite you to the 2nd edition of Art* Star art parties held at the Brown TLV Hotel.
Business Happy Hour from 6-8
Opening with DJ at 8:00pm
Party until midnight
For table reservations email events@browntlv.com
Organizer
Tel Aviv Arts Council
The Tel Aviv Arts Council celebrates the creative culture of Tel Aviv by providing a venue for young professional creatives and lovers of the arts to gather while attending lectures and demonstrations by world class artists, performers, and technologists. 
The common theme in our events is a playful exploration of the world around us and the search for something unique that expands our vistas and leaves one with a sense of wonder. All of our private events are non-profit, but professionally produced to provide attendees with a comfortable environment to engage with the arts community, and take place in various venues throughout our great city. (www.TelAvivArts.com)
"Without vision a people perishes" - King Solomon
INVITATION: Spring Art Trip to the North - Day of Culture, Travel & Fun, Fri April 4th