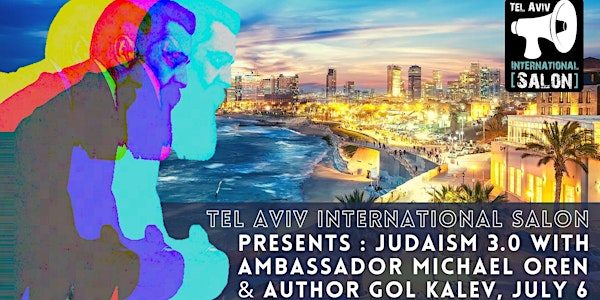 INVITATION: Judaism 3.0 Conversation About Modern Zionism, 7pm July 6
"Leading Ideas, Leading Israel"
When and where
Location
Social Space 165 HaYarkon Kikar Atarim Tel Aviv, 6473925 Israel
About this event
Tel Aviv International Salon, presents:
Judaism 3.0, A Conversation About Modern Zionism
with Michael Oren, Fmr. Deputy Minister & Israeli Ambassador to the U.S.
& Gol Kalev, Author of Judaism 3.0 - Judaism's Transformation to Zionism
 In-English Talk + Q&A + Wine Bar
RSVP: Above on Eventbrite
Cost: FREE
Date: Wednesday July 6th 2022, 7pm
Venue: Social Space, Kikar Atarim, 165 HaYarkon, Tel Aviv
Who: Young adults from all over Israel & the globe, 20s & 30s Only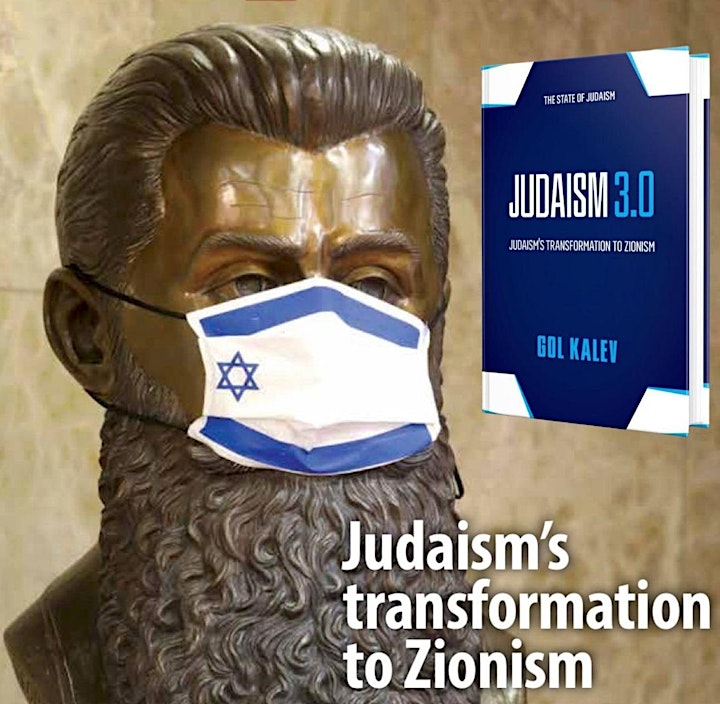 About Our Event:
Judaism 3.0: In this recently launched book, author Gol Kalev posits how Zionism has turned into the organizing principle of Judaism. He believes that Zionism has become the primary conduit through which both Jews and non-Jews relate to Judaism – in both the positive and negative. Kalev elucidates how Herzl's vision is becoming a reality in the present day. judaism-zionism.com (Credit: Jerusalem Report image above about the book)
Michael Oren is the former Israeli Ambassador to the United States and former Deputy Minister in the Prime Minster office. A historian, he is the author of numerous books including the New York Times best-selling Ally: My Journey Across the American-Israeli Divide, The Forward named Oren one of the five most influential American Jews and The Jerusalem Post listed him as one of the world's ten most influential Jews.
About Our Venue: Social Space
Social Space at The Colosseum has revitalized a landmark venue in Kikar Atarim at the end of Ben Gurion Blvd overlooking Gordon Beach in Tel Aviv. The goal of the center is to create a welcoming environment for social entrepreneurs and facilitate encounters between people from different backgrounds, while also inviting different NGOs to use the space, meet, and talk to each other.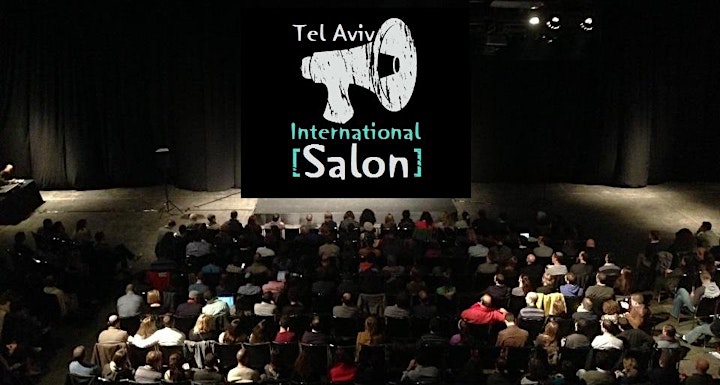 About Our Organization: Tel Aviv International Salon
The Tel Aviv International Salon is the premiere speakers forum in Israel. Our nonprofit organization was established in 2009 to provide a challenging, thought-provoking and intellectual discussion non-partisan platform for the young adult Tel Aviv International and Sabra community. There are an increasing number of motivated young professionals who are choosing to make Tel Aviv their home. The Salon provides this community a unique forum to learn about, debate and discuss Israeli, Jewish and world politics, history, media, economics, social, cultural and environmental issues with a diverse range of engaging international decision makers and the leading influencers on our society.
LIKE: www.facebook.com/TelAvivInternationalSalon
EMAIL: Info@TLVSalon.com
WEB: www.TLVSalon.com
The Salons are generously supported by Am Yisrael Foundation // www.AmYisrael.com