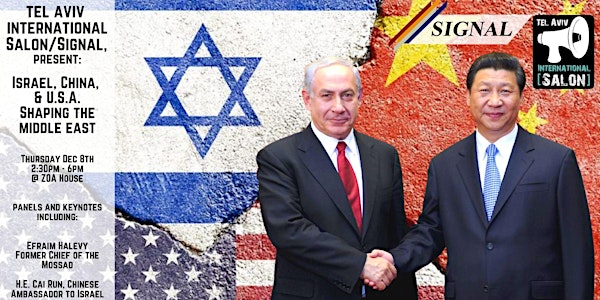 INVITATION: China, Israel & US w Mossad Chief Efraim Halevy, Dec 8
"Leading Ideas, Leading Israel"
When and where
Location
ZOA House 1 Daniel Frisch Street Tel Aviv Israel
About this event
Tel Aviv International Salon & SIGNAL, present:
Israel, China & the U.S. Shaping the Middle East
Keynotes & Panels in-English, including:
Efraim Halevy, Former Chief of the Mossad
H.E. Cai Run, Chinese Ambassador to Israel
RSVP: Register Above
Date: Thursday December 8th 2022,2:30pm - 6pm
Who: Young Professionals, Diplomats, Academics, & Press
Cost: FREE + Refreshments included
Venue: ZOA House, 1 Daniel Frisch, Tel Aviv
Media welcome; but please contact press@tlvsalon.com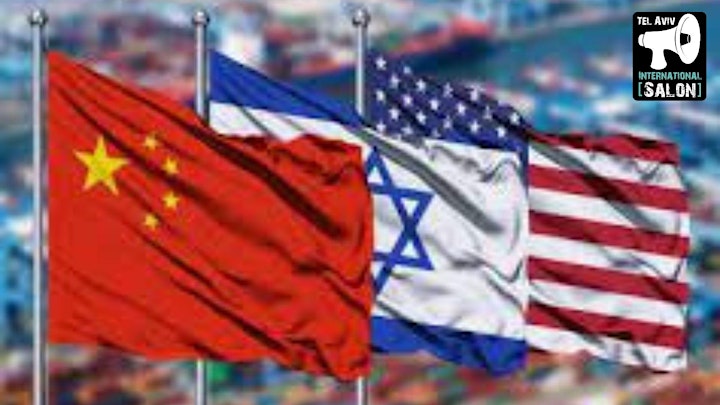 About Our Panels: SIGNAL 2022 - Conference on Israel's China Policy
When it comes to the Middle East, the U.S., China, & Israel have several issues of mutual policy concern on their docket. There are questions of competition, including technology transfer and strategic investment into Israel. Then there are the regional challenges – Ensuring stability in Egypt and Jordan; finding a resolution to the Syria problem; protecting oil and gas shipments traveling through the Persian Gulf; preventing the nuclearization of Iran; and curbing the spread of separatism, extremism, and terrorism.
Could the Middle East become an area where the US and China can cooperate in the face of their differences? What forms would such cooperation take? And, what role could Israel stand to play in facilitating such collaboration?
About Our Speakers:
- Efraim Halevy, Former Chief of the Mossad
- Ambassador Cai Run, Ambassador of China to Israel
- Ehud Yaari, Middle East Commentator, Channel 12 News Israel, Lafer International Fellow, Washington Institute
- Maj. Gen. (res.) Yaakov Amidror, Former National Security Advisor to Prime Minister Netanyahu, Jerusalem Institute for Strategy and Security
- Bonnie Glick, Inaugural Director, Krach Institute for Tech Diplomacy
- David Schenker, Former U.S. Assistant Secretary of State for Near Eastern Affairs, Director of the Program on Arab Politics, Washington Institute
- Dr. Zhao Hai, Director, International Politics Research Department, National Think Tank for Global Strategy, Chinese Academy of Social Sciences
- Carice Witte, Founder & Executive Director, SIGNAL
- Prof. Sun Degang, Institute of International Studies, Fudan University, Shanghai
- Dr. Jonathan Fulton, Zayed University, Abu Dhabi
- George Cunningham, Former Strategic Adviser on Asia-Pacific at the European External Action Service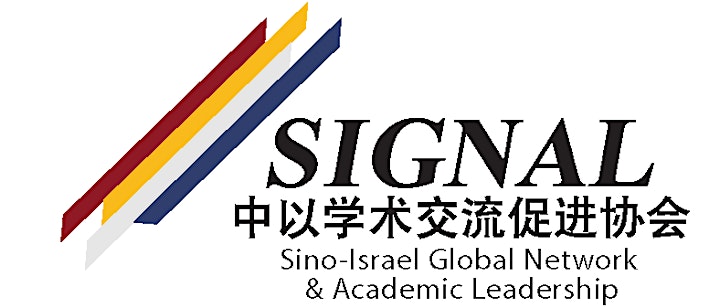 About Our Partner: SIGNAL
SIGNAL (Sino-Israel Global Network & Academic Leadership) is a think tank and academic organization based in Israel focusing on China and China-Israel relations. SIGNAL's team brings decades of expertise and fieldwork in China to our applied research and programs. In our effort to cultivate in China a greater understanding of Israel and the Middle East and to deepen Israel's knowledge of China, SIGNAL employs a mix of academic programming, policy research, strategic analysis, publishing, and convening. sino-israel.org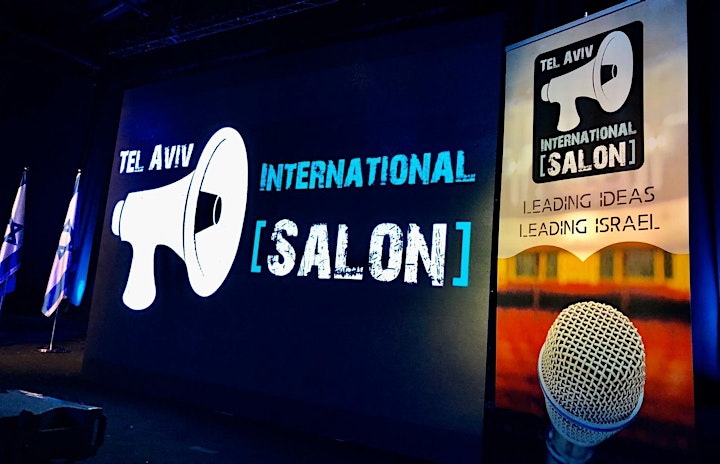 About Our Organization: Tel Aviv International Salon
'Leading Ideas, Leading Israel'
Tel Aviv International Salon is the largest speakers forum in Israel. Our nonprofit was established in 2009 to provide a thought provoking nonpartisan platform for Tel Aviv's young adult community. The Salon curates a unique space to debate and discuss global politics, history, economics, social and cultural issues with a diverse range of engaging decision makers and influencers. We are honest brokers working hard to highlight the leading voices leading Israel and the world.
Follow: www.facebook.com/TelAvivInternationalSalon
Contact: www.TLVSalon.com // Info@TLVSalon.com
The Salon is generously supported by Am Yisrael Foundation // www.AmYisrael.com