Description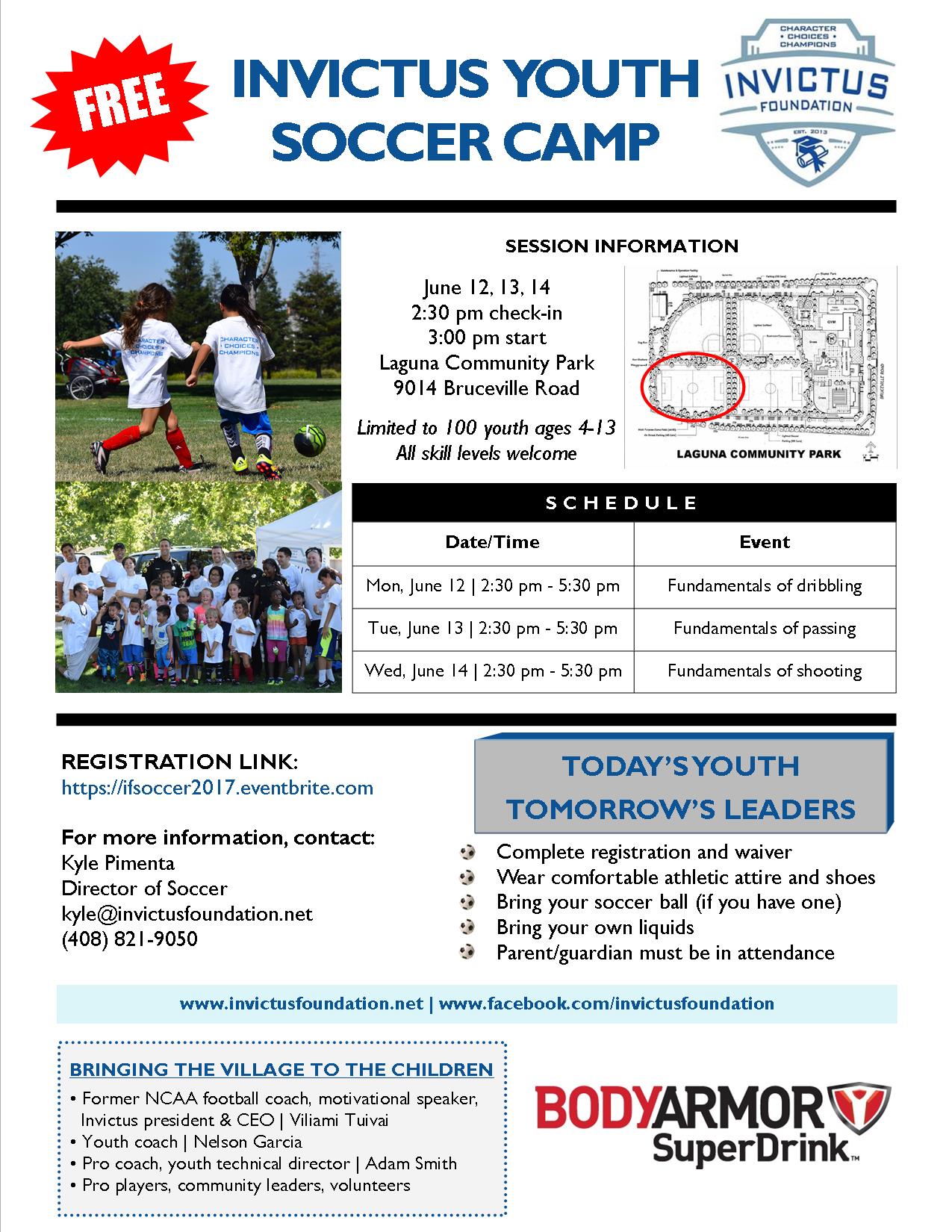 Invictus Foundation ia a nonprofit community-based organization whose mission is to advance the youth and at-risk youth of the Sacramento region through programs that promote self-development, provide educational guidance, incorporate holistic sports training, and encourage success.
Our soccer program is back for the summer of 2017. Invictus Foundation will be hosting a free camp for boys and girls ages 4-13 in Elk Grove. The focus will be on fundamentals of soccer and athletic training (conditioning, drills, situational play, and free play) with life skills programming. Our coaches will focus on dribbling (day 1), passing (day 2), and shooting (day 3). Register for all 3 days or whichever date works best for your child's specific needs. Only participants will need a ticket to attend, space is limited.
This year, you also have the option to purchase for your child an Invictus Youth Soccer Camp moisture-wicking performance shirt for the low price of $10.

Save time at registration by printing our waiver and completing it before the event. You can download the waiver here.