Investors with Current Funds: Who is Catalyzing Life Science Start-ups?
Location
Janssen Research & Development LLC
3210 Merryfield Row
San Diego, CA 92121
Description
Agenda: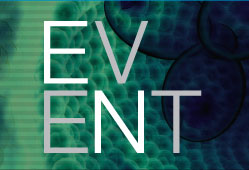 3:00pm Registration & Networking
3:30pm Introductions
3:35pm Panel Presentation
5:00pm Networking Reception & Tours of Janssen Labs (must sign-up for tour during registration process)
Program Overview:
Prescience International invites you to join four of the nation's leading venture capitalists – all with current funds - for an in-depth look into the capital process and current trends in life science financing. This powerhouse panel will discuss such topics as building a company from the ground up, new models for venture-backed businesses and what warning signs make investors turn and run. This candid presentation will bring together some of the most experienced venture capitalists from both Silicon Valley and San Diego for an interactive dialogue discussing where new opportunities for investment lie, and how to best position your company to attract such funding.
In addition to this cutting-edge panel presentation, tours of Janssen Labs will be available during the program's networking reception for pre-registered guests. This is an opportunity to explore the state-of-the-art facility and learn more about Janssen Research & Development's pioneering approach to accelerate innovation at Janssen Labs.
Panelists:
Rowan Chapman, Partner, Mohr Davidow Ventures
David Coats, Managing Director, Correlation Ventures
Anand Mehra, Partner, Sofinnova Ventures
Pratik Shah, Parner, Thomas, McNerney & Partners
Diego Miralles, Head, Janssen Research & Development West Coast Research Center and Janssen Healthcare Innovation (moderator)
Speaker Bios:
Rowan Chapman, Partner, Mohr Davidow Ventures
Chapman is a Partner at Mohr Davidow Ventures where she focuses on life science and digital health investments. Her interests lie in the translation of complex data and technology to innovative products that impact drug discovery, personalized medicine and healthcare decision making. She utilizes her 19 years of business and technical experience to partner with entrepreneurs in a "hands on" role to help get companies started and financed. Rowan is a board member of Balance Therapeutics, Didimi, Healthtap, Personalis, Sequenta & VitaPath Genetics, and a board observer at Adamas Pharmaceuticals, CardioDx, Tethys Biosciences and Verinata Health. Chapman is also a member of the Personalized Medicine Coalition.
Prior to joining Mohr Davidow, Chapman held the position of Director of Business Development at Rosetta Inpharmatics (acquired by Merck) where she established collaborative partnerships with organizations in the pharmaceutical, agricultural and biotech fields as well as among various research institutions. Previously, Chapman held the position of Marketing Manager at Incyte Genomics. Chapman holds a Ph.D. in cellular and molecular biology from the MRC Laboratory of Molecular Biology in Cambridge University, UK where she also earned a bachelor's degree with first class honors in Biochemistry. She served postdoctoral fellowships at the University of California, San Francisco, as well as at the MRC-Laboratory of Molecular Biology at Cambridge.

David Coats, Managing Director, Correlation Ventures
Coats began his venture capital career in 1997. Prior to founding Correlation Ventures, David was a Managing Director of Hamilton BioVentures, an early-stage venture capital fund based in San Diego. As head of Hamilton's Life Science team, Coats served on the Board of Directors of such companies as PhotoThera, Transcept (TSPT), and Egea Biopharmaceuticals (Acquired by Johnson & Johnson). Previously, Coats was a Venture Partner at Windamere Venture Partners and President of Forge Medical Ventures, an early-stage incubator funded by Enterprise Partners, Mayfield Fund and Johnson & Johnson Development Corporation. Coats was the Founder of Spine Wave, a venture-funded medical device company and Director of Business Development of UroMed Corporation (URMD), a venture-funded startup that raised several rounds of capital and completed a public offering. Coats received an M.B.A. from the Harvard Graduate School of Business Administration and graduated Summa Cum Laude with a B.S. in Biology from Princeton University.
Anand Mehra, Partner, Sofinnova Ventures
Mehra joined Sofinnova Ventures in 2007 to focus on biopharmaceutical investing. Mehra's diverse background equips him to work with entrepreneurs on scientific, clinical and strategic levels. Currently, he is a Director of Marinus and Nextwave Pharmaceuticals, and led the firm's investments in Vicept (Acquired: Allergan) and Aerie. Mehra also played an important role in the firm's investments in Hyperion, Preglem (Acquired: Gedeon Richter), and Amarin (AMRN). Prior to joining Sofinnova Ventures, Mehra worked in JP Morgan's private equity and venture capital group, where he was heavily involved in new investments, management of their public portfolio and the firm's spin-out from the bank. Before joining the venture community, Mehra was a consultant in McKinsey & Company's pharmaceutical practice, advising pharma and biotech on key strategic issues, and an NIH-funded Fellow focused on reperfusion injury in stroke. Mehra received his M.D. from Columbia Medical School and graduated Phi Beta Kappa from the University of Virginia.
Pratik Shah, Parner, Thomas, McNerney & Partners
Shah joined Thomas, McNerney & Partners in 2004 and is currently a board member of Auspex Pharmaceuticals, Inc., Cebix Incorporated, CNS Therapeutics, Inc., Ocera Therapeutics, Inc. and SG Biofuels. Prior to joining the firm, he was the Chief Business Officer and co-founder of Kalypsys, Inc., a biopharmaceutical company. Before co-founding Kalypsys, Shah was at McKinsey & Company where he focused on biotechnology and venture capital projects. He was formerly co-founder and VP of Operations at NephRx Corporation, a start-up company focused on the discovery of therapeutic proteins for renal disease. Shah holds a B.S. in Biological Sciences from the University of California at Irvine and both a Ph.D. in Biochemistry & Molecular Biology and an M.B.A. from the University of Chicago.
Diego Miralles, Head, Janssen Research & Development West Coast Research Center and Janssen Healthcare Innovation
Miralles is the management sponsor of Janssen Labs as part of his role as site head of the Janssen West Coast Research Center, part of Janssen Research & Development LLC. He oversees the business and operational management of Janssen Labs including the initial concept development, site construction, business model architecting, and company selection criteria.
Miralles is also Head of Janssen Healthcare Innovation (JHI), a newly created team within Janssen R&D. JHI is actively testing and launching more than a dozen new business models. The team is focused on enhancing the value of our existing pharmaceutical business by identifying and integrating emerging technologies and novel partnerships in the following areas – clinical trials, adherence and genomics. The team is also identifying business opportunities in newly created markets such as innovative financing of healthcare, optimizing healthcare delivery and health maintenance.
Miralles currently serves as an adjunct full professor in the Pharmacology department at the University of California, San Diego and is on the Board of Rady Children's Hospital. His background includes over 13 years in the healthcare industry and 12 years in the hospital and academic worlds. Prior to heading the West Coast Research Center he was involved in the development of several drugs that made it to the market, including FTC, T-20, Prezista, Intellence and Edurant. He has extensive experience in clinical research, mostly in the HIV/AIDS space, including work on antiviral drug development at Belgium's Tibotec BVBA, Trimeris, Inc, and Triangle Pharmaceuticals.
Miralles was previously on the faculty at Duke University, Durham, NC, where he had a clinical HIV practice after serving as attending in charge at The AIDS Clinical Trial Unit, Beth Israel Medical Center, NY. He completed his fellowship in Infectious Diseases at Cornell University-New York Hospital after a residency in Internal Medicine at the Mayo Clinic in Rochester, MN. He graduated from the University Of Buenos Aires School Of Medicine in 1986.