Investorist中国行 12家海外开发商上海置业投资见面会

Thursday, June 22, 2017 at 11:00 AM

-

Friday, June 23, 2017 at 5:00 PM (CST)
Event Details
中 国 行
海外开发商与国内中介直连会
美、澳、英及欧盟买房移民
12家海外开发商6月莅临广、深、沪
仅限相关中介、机构参与
个人恕不接待
广东 / 深圳 / 上海
2017年6月19 - 23日
Connecting global property developers to China's best agents
Guangzhou / Shenzhen / Shanghai
为了让您获取与分销全球一手优质期盘
这次的一对一面谈盛会,
Investorist带来更多样的全球开发商组合及丰富的项目
让您面对需求不同客户游刃有余!
Exclusive 1:1 meetings between global developers and Chinese agencies.
Find the best project for you to sell with our personalised event format.
多样化的神秘项目等您揭开面纱

即刻预约出席
前30位我们将为您送出特别开发商指南,
让您从容选择开发商及项目
并获得优先与开发商约谈的礼遇
名额有限,即刻申请!
Book now to see the full list of developer attendees & their projects.
Be one of the first 30 confirmed bookings to receive our Developers & Projects guidebook and be the first to choose who you would like to meet.
book now to avoid missing out!
立即微信扫码报名
Scan the QR code to book now! 

了解趋势,才能做出最佳的决策!

Stay on top of the global real estate market with Investorist!

Investorist紧跟趋势为国内中介伙伴带来多元的的项目组合,不论您的客户是想移民、留学、生活、或是获得优异的投资回报,都可以从和项目开发商的一对一面谈中获取最详尽、准确的消息与最优的佣金。我们诚邀与期待新老伙伴参与活动,在融洽的氛围中一边同项目开发商沟通需求,一边与各位同行交换经验与建立关系。6月19日至6月23日,广州、深圳、上海,不见不散!

Investorist's global network of property developers & master agencies will help you find the best project partners.  Whether you are a professional real estate agency, immigration agency or wealth advisor, this is an event you can not miss.  Impress your clients with the projects that best suits their needs!
We look forward to welcoming our old and new clients to this exclusive event!
19th - 23rd June, Guangzhou, Shenzhen & Shanghai, we are waiting for you!

福田香格里拉酒店顶楼主席厅
深圳市福田 福田CBD益田路4088号
6月22\23日 周四\周五
全天一对一对谈
含自助午餐
新天地安达仕酒店3楼1号厅
上海市黄浦区嵩山路88号
Guangzhou
Monday 19th June

The Garden Hotel 
368 Huanshi E Rd, HuanShi DongLu YanXian, Yuexiu Qu, Guangzhou
Shenzhen
Tuesday 20th June

Shangri-La Futian
4088 Yi Tian Road, Futian District, Shenzhen 
Shanghai
Thursday 22nd June and Friday 23rd June

Andaz Xintiandi
88 Songshan Road, Shanghai 
即刻预约出席

前30位我们将为您送出特别开发商指南
让您从容选择开发商及项目
并获得优先与开发商约谈的礼遇
名额有限,即刻申请!
Be one of the first 30 to book now & secure your meetings with your preferred developers.
Book now!
Limited spaces available! 
跨境地产交易平台
Investorist总部位于澳大利亚墨尔本
办公室遍布英国、美国、中国以及澳洲各大首府都市
在线楼盘和交易覆盖全球25个国家和地区。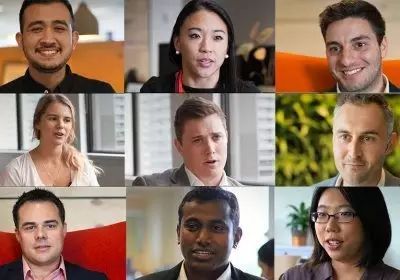 When & Where

Shanghai
上海市黄浦区嵩山路88号
新天地安达仕酒店3楼1号厅
Shanghai, Shanghai
China

Thursday, June 22, 2017 at 11:00 AM

-

Friday, June 23, 2017 at 5:00 PM (CST)
Add to my calendar
Organizer
Investorist
跨境地产交易平台Investorist总部位于澳大利亚墨尔本,办公室遍布英国、美国、中国以及澳洲各大首府都市,在线楼盘和交易覆盖全球25个国家和地区。
Investorist中国行 12家海外开发商上海置业投资见面会