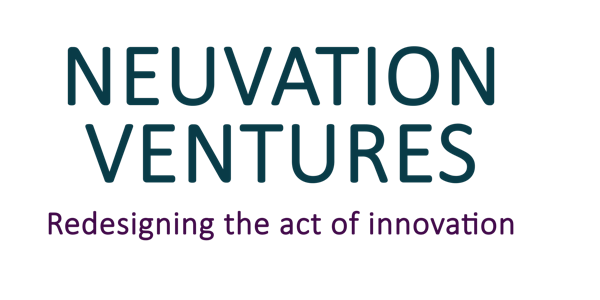 Investor Panel: Innovations and Investments in Neurotech & Neurodiversity
Investor Panel: Innovations and Investments in Neurotech & Neurodiversity
About this event
Join us for a discussion of the neurotech and neurodiverse investment landscape. The event aims to bring together investors with expertise investing in brain health and neurotech focused on investing in early stage companies with projects in biotechnology, medical devices, neurodiverse services and neurodiverse information technology.
Panelists
Cathy Farmer: Autism Angels Group:
Co-founder of the Autism Angels Group, an investment group focusing on neurodiverse solutions and founders. Cathy is an active Venture Advisor at University of California, Berkeley: Cal's SkyDeck and Haas's LAUNCH accelerators and BIGIDEAS. Additionally, she is a mentor at the National Science Foundation's Innovation Corps (NSF i-Corps) and a Startup Healthcare Advisor and advisory board member of several for-profits and non-profits.
Mahesh Narayanan: General Partner Neuvation Ventures
GP of Neuvation Ventures. Mahesh has a background in Neuroscience and biotechnology. 2x Bio- and Med-tech founder with an exit. Joined as Venture Partner at Journey VP/Newchip in 2019 and Life Sciences Director at Newchip Accelerator in 2022.
Ashok Srinvasan: Autism Impact Fund
Chief Scientific Officer Autism Impact Fund: As the Translational Research Scientist for NSABP Foundation/NRG Pittsburgh, Ashok has dedicated the past seven years to translating scientific advances to clinical trials, supporting new technology and therapeutic advancements for breast and colorectal cancer. In this role, Ashok has consulted as a molecular genetics / genomics expert in developing scientific rationales for 10+ clinical trials and educated clinical trialists on emerging trends and best practices in oncology research.
Erica Kramer: Managing Partner How Women Invest
Erika serves as a managing partner at How Women Invest. Erika is an accomplished investment banking executive, advisor, and board member who leads corporate objectives and turnarounds through 25+ years in M&A, recapitalizations, capital raising, divestitures, succession planning and valuations.While serving as Partner andChief Compliance Officer at Silver Lane Advisors LLC, Erika completed 52 transactions involving over $240B in assets under advisement/management (AUM) exchanging hands.