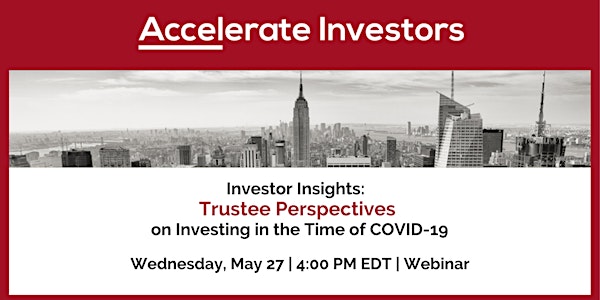 Investor Insights: Trustee Perspectives on Investing in Time of COVID-19
Join us to learn what is on top of mind for trustees from TRS, SEIU, & LACERA!
About this event
Trustees from Los Angeles County Employees Retirement Association, SEIU, Teacher Retirement System of Texas will provide their perspectives on their respective funds and how COVID-19 has impacted their beneficiaries and investing.
A portion of registration proceeds will be donated to Mt. Sinai, SEO Scholars & World Health Organization.