Description
Expert DOJO presents: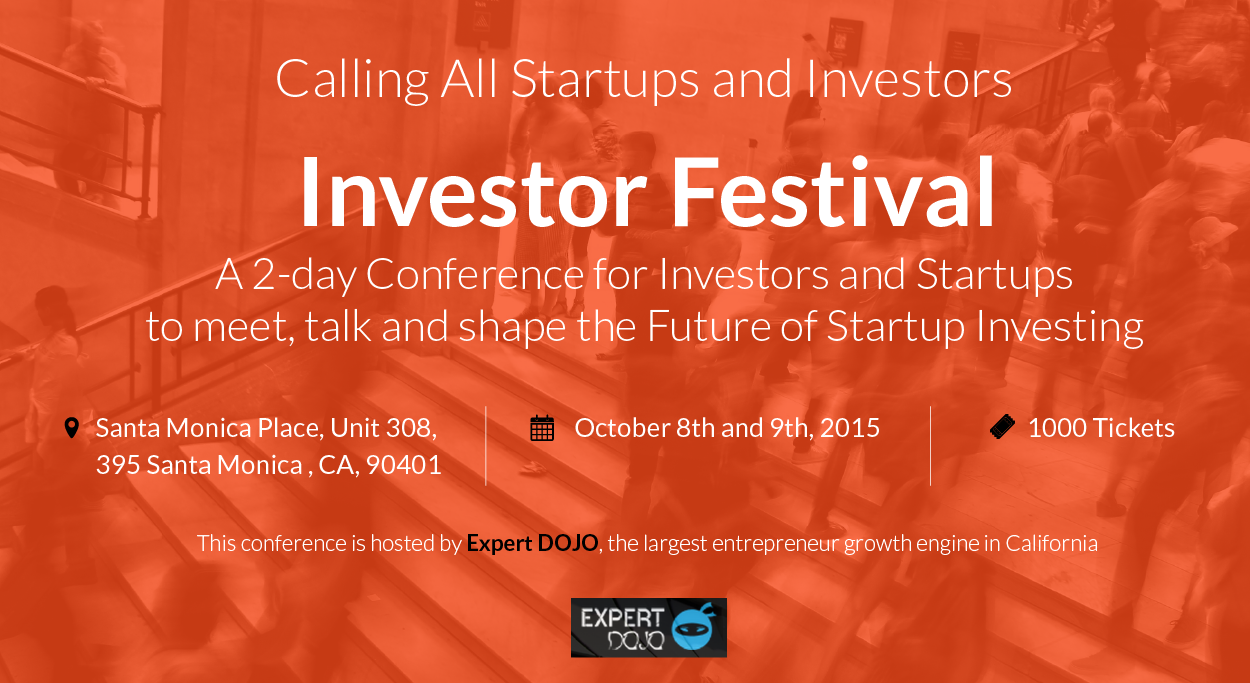 The Investor Festival is a 2-day conference to connect startups and investors.
As a startup get "pitch coaching" by experienced coaches, a chance to pitch to over 30 influential investors, win awesome prizes, and an opportunity to get funding to scale your business idea into a successful company.
Learn. Pitch. Launch Your Startup.
As an investor get access to exciting investment opportunities in LA, network with other high profile investors, and listen to the leaders in the venture investment community about investment trends for 2016.
Network. Invest. Pioneer The Future.
---
Why you should attend:
This is a 2-day Conference for Investors and Startups to meet, talk and shape the Future of Startup Investing


Meet and connect with the most influential investors

Get "pitch coaching" from investors and business coaches

Pitch your idea to top investors in a startup pitch-off competition against other contenders

Win amazing prizes

Participate in the City of Santa Monica "Hack The Beach" app challenge

Brainstorm your ideas with colleagues, city officials and mentors in our "Hack The Beach" mastermind area.

Learn from high profile investors about investing and leading trends for 2016

Simply attend, watch and learn in preparation for next year's Investor / Pitch Festival
Prizes:
$2,000 cash prize

$3,000 pitch coaching with Ted Speaker and/or French pitch coach Noam Kustucki

$5,000 of Expert DOJO Membership credits

$5,000 of marketing support

Public recognition in front of 20,000 Twilight Concert Series Goers at Santa Monica Pier

Meeting with City of Santa Monica VIP's

Free PR to the entire country to promote your work

Mentorship from Nektar Baziotis (delivered over 300 web and app projects for EU and the UN)
---
DON'T MISS THIS EVENT!
FULL AGENDA AVAILABLE ON CONFERENCE WEBSITE:



http://investorfestival.com
---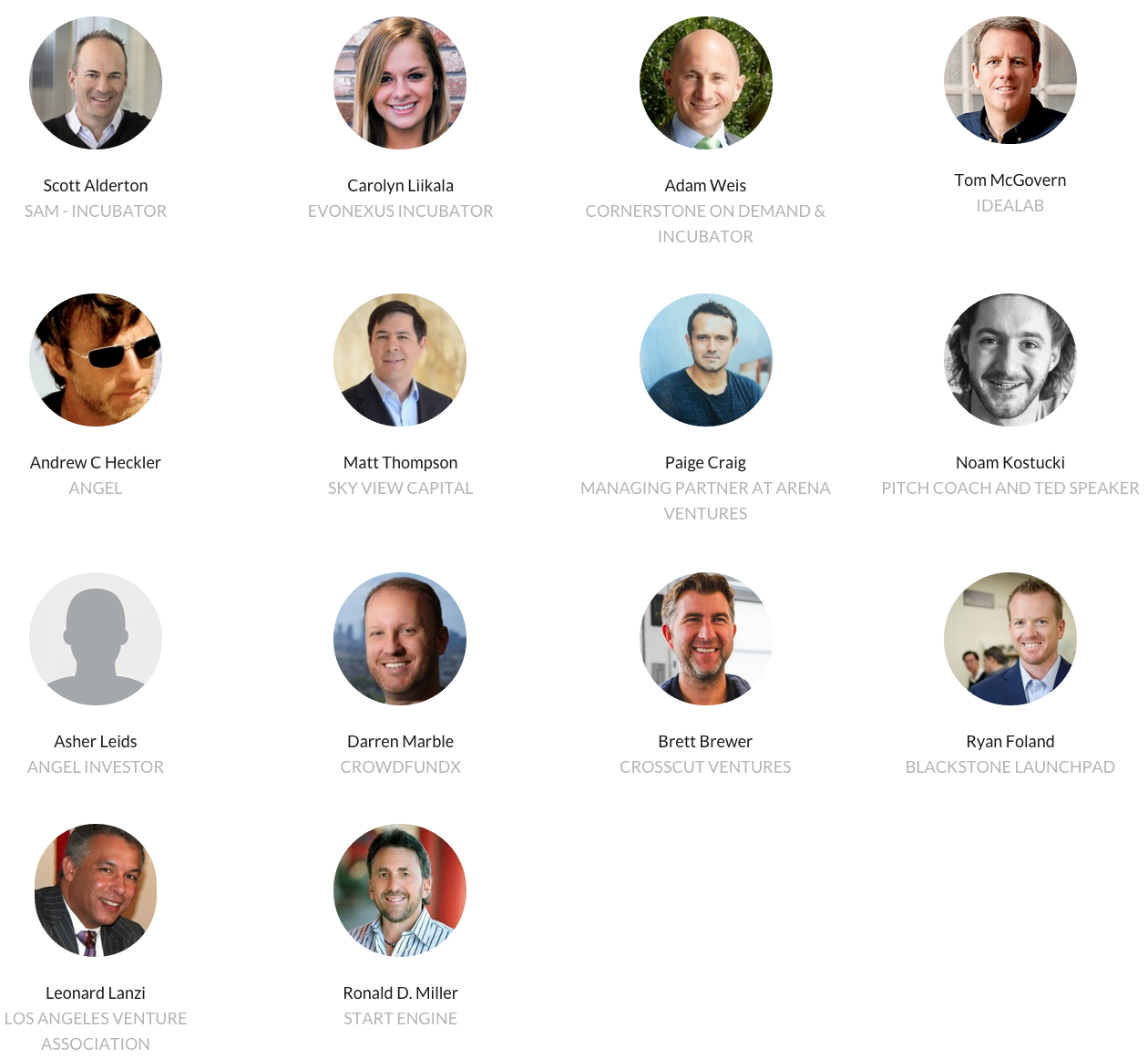 Don't miss this conference! Get your your ticket now and be part of the most exciting, forward-thinking discussions about startups and investment trends for 2016. Register now to reserve your spot.
---
Sponsors



About WeWork
WeWork provides small businesses, startups, and freelancers with the workspace, community, and services they need to make a life, not just a living. From weekly events, personalized support, flexibility, and access to thousands of like-minded entrepreneurs around the world - WeWork is the perfect place to grow your business in the future.
Get a free Trial Day at any of our WeWork Locations in Los Angeles or Santa Monica! To learn more about joining the community, email LA@wework.com or call 855.593.9675
---
About the Conference Producer
About Expert DOJO
Helping Entrepreneurs Become Experts!
Expert DOJO is the largest entrepreneur growth engine for entrepreneurs in California.
Our goal is to empower entrepreneurs to achieve their dreams by providing entrepreneurial coaching from top industry experts.


For more information visit: http://expertdojo.com/
For questions contact: brian@payitforwardlabs.com