Description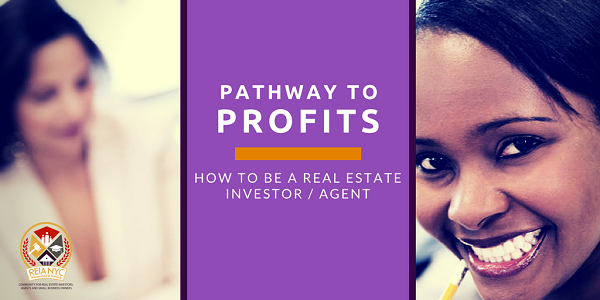 Pathway to Profits ... Leverage Your Income as an Investor / Agentth
Fast Track Real Estate Investor Agent Blueprint to Set Up Your Business Right and Fast Track it to Create $$$

Come Learn Why Real Estate Investors Should Get Their Real Estate License

Getting (Leveraging) Your License Can Increase Your Profit 10-Fold and How Much NOT Having a License Costs YOU!
If you're an Investor who is, or is considering becoming, a real estate agent, or you're an agent who is, or is considering becoming an investor, learn how to leverage your time to make more money without more work.
There is a lot of potential when you learn to use your license as an income-producing asset. You can leverage it because you're already doing the work. You're either representing people or investing, or both. I'll show you how to control that… to build additional income streams…without more work.
How Do You Answer The Following Questions:
Investors, do you think you are saving money by not using and even avoiding real estate agents as much

as possible?

Investors, do you think you don't need agents because now everything is online through systems like

Zillow, Trulia, Realtor.com, etc.?

Real Estate Agents, do you believe all real estate investors are cheap or are crooked and/or are breaking all the rules?
If you answered, YES to any of the above, you should attend the this meeting.
Date and Time
Location
KW Gold Coast Keller Williams Realty
1129 Northern Blvd
Suite 401
Manhasset, NY 11030