Investor & Advisor Meetup - Presented by Pay it Forward Labs

Wednesday, October 28, 2015 from 6:30 PM to 9:00 PM (PDT)
Event Details
Investor & Advisor Meetup
We're bringing together a room full of brilliant startup investors and advisors who believe in paying it forward by helping founders get the information and guidance they need to be successful.
Join us on Wednesday, October 28th at 6:30pm in the Mission for drinks, great conversation, and wonderful people. You might meet your next co-founder, advisor, and investor all in one place!
Investors & Advisors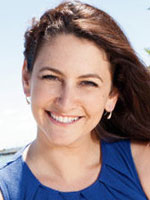 Audrey Melnik
Founder and Partner at
Funnel Ventures
Audrey has over 20 years experience in technology, consulting and startups and is now building Funnel Ventures, aimed at helping foreign companies establish their presence and build traction in the US. She has a wide variety of experience that covers B2B and B2C startups, large corporations and governments across Australia, the US and Israel that spans technical, tactical and strategic roles. She previously founded ZootRock and WotWentWrong and leverages this experience to advise her clients on manners of product management, productivity tools and processes and customer acquisition, all with a strong understanding of technology to complement vision with implementation.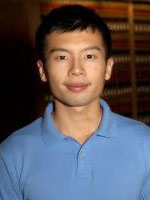 Euwyn Poon
Founder of
Exponent
Euwyn is a software engineer and investor. He is currently the managing partner of Exponent. He previously founded Opzi, a TechCrunch Disrupt-finalist startup funded by Y Combinator, SV Angel and First Round Capital. Prior to startups, he practiced M&A law at Simpson Thacher & Bartlett, LLP in New York City. He earned a BA in computer science from Cornell University and JD from Cornell Law School.

linkedin
@euwyn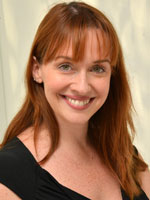 Donna Griffit
CEO & Co-Founder of Invisu
Donna Griffit, Corporate Storyteller, has worked globally for over a decade with Fortune 500 companies, Start-Ups and investors in a wide variety of industries. She has consulted and trained clients in over 30 countries, helping them create, edit and deliver verbal and written presentations, pitches and messages. Donna has the ability to magically spin raw data into compelling stories that captivate audiences and drive to results. Through her guidance clients have raised hundreds of millions of dollars. Donna is Co-Founder and CEO of www.invisu.me – a tool that helps startups create their pitch to investors and get the meetings they want!

LinkedIn
@invisu_tweet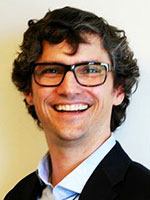 Paul Willard
Partner at
Subtraction Capital
Paul helps companies find balance between what the user needs, the business wants and what resources allow. A keen eye for young companies with huge potential, Paul focuses on mentoring across product, engineering and marketing efforts.

Prior operational experience: NextCard, Washington Mutual, Coupons.com, Practice Fusion, Atlassian

Education: MS Manufacturing Systems Engineering, Stanford University; BS Aerospace Engineering, Iowa State University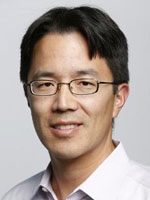 Gregory Chang
Angel Investor & Senior Vice President at Womply
Gregory Chang is an angel investor and technology executive. He focuses his investments on mobile and enterprise SaaS software companies that are building emerging platforms to transform industries. Gregory is also Senior Vice President for Product at Womply, a payments data analytics company. Previously, he was Vice President for Platform at YuMe, a video advertising technology company which he helped scale from a Series B to a public company. Gregory has held management positions at Microsoft where he oversaw product development for properties such as MSNBC.com, MSN Video and MSN Entertainment. Gregory currently serves on the technological advisory council for the Federal Communications Commission.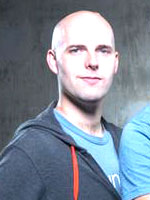 Greg Belote
Co-Founder & CTO of
Wefunder
Greg Belote built Wefunder, a crowdfunding service which connects startups with investors online. Wefunder is built around the JOBS Act which will allow everyone (not just accredited investors) to invest in startups later this year.

Greg studied computer science at MIT, is a YCombinator alum, and has learned a few things about startups and investing along the way.

Wefunder.com
@gbelote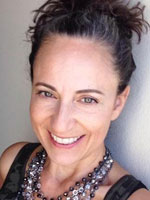 Anastasia Ashman
Founding Partner at Topaz Ventures LLC
Anastasia works with early stage portfolio companies, and manages the pipeline for Topaz. She was the head of product at visual story app Selfish Inc., founder of the web training company GlobalNiche, and editor of the anthology and blog Expat Harem. She was a business editor at a Silicon Alley trade magazine for Internet technology and ebusiness. Anastasia groks storytelling and the continuing evolution of digital content. Having lived in New York, Los Angeles, Rome, Kuala Lumpur, and Istanbul she maintains a global business perspective and understands the power of connecting and creating community through content.

@anastasiaashman
LinkedIn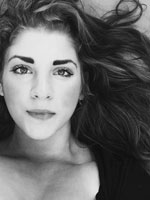 Toni Lane Casserly
Co-founder of CoinTelegraph
Toni Lane is the co-founder of CoinTelegraph, the largest media network in bitcoin/block chain technology/decentralized applications. In addition to her media group, Miss Lane serves as an advisor to 6+ companies working towards global financial empowerment and the systemic evolution of the concept of the nation state. Toni Lane is also a co-founder of Kids Compassion Charity and, in other worlds, is a high fashion model and an artist of consciousness and lucid dreaming.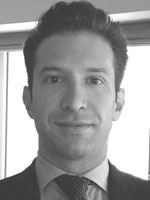 Adam Gold
Founder of
Espial Capital
Adam Gold is the Founder of Espial Capital - an investment management firm focused on identifying innovation and disruption across the global technology, media, and telecommunication universe. Prior to launching Espial in 2012, Adam worked at three multi-billion investment firms (GGHC, Coatue, EnTrust) focusing on global growth technology investing. Adam is also Chairman of the Espial Foundation, which he started in 2013 to foster the next generation of student tech leaders. The Foundation's core tenet: TECH (Technology | Education | Children | Health) is an investment in a more innovative and skilled workforce, and a more vibrant economy. In 2014, Espial Ventures was launched to fund early-stage investments. With a keen focus on imagination, Espial believes technological and cultural forces have converged to produce long-lasting, far-reaching impacts that touch all corners of the globe. Graduating early from New York University's Stern School of Business, Adam holds numerous honors and distinctions and a B.S. Magna Cum Laude with double-majors in Finance and Accounting, and a minor in Journalism & Mass Communication. Adam remains very active in NYU alumni affairs, sitting on various executive leadership boards.
Agenda
6:30pm - Drinks & Networking
7:00pm - Investors & Advisors give quick talks (5min max per each speaker) on past experience, what they are working on, and what they can help with now
7:30pm - Investors & Advisors will be at tables around the room. Talk to the Investors & Advisors you want to learn more from!
9:00pm - Better exchange info before 9:00pm because this is when the event ends!
Organizers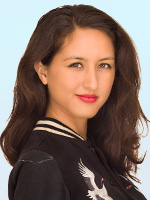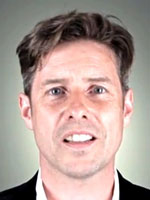 Brian Mac Mahon
Founder of Expert DOJO
Brian Mac Mahon is the founder of Expert DOJO, the largest expert listing and start up website in California. He has consulted and coached in over 35 countries so he brings a global perspective to starting and growing your small business. Brian has been teaching the power of connecting with your community and how to turn a pay it forward mindset into a revenue generator for years and combines this teaching with the experience of working with thousands of small business over the years.
About Pay it Forward Labs
Pay it Forward Labs, the largest networking, mentoring, and expert exchange is coming to the Bay Area! Our community of founders, investors, business owners, freelancers, and other professionals—from a wide variety of industires—come together to support each other by "paying it forward" and sharing their skills and expertise.
Pay it Forward Labs hosts events that help everyone grow and succeed together.
Our events are always led with an excellent panel and/or amazing speaker followed by mentoring and valuable Pay it Forward networking.
See you there!
Jessica and Brian
Sponsors

Make School is building a 2 year university replacement that teaches software engineering, computer science theory and better prepares students for a career as a software developer or startup founder. Our emphasis is on building real world products and equipping students with the technical skills and professional network they need to build a successful career in tech. Students have zero out of pocket cost for the program, they pay tuition through earnings during and after the program with no risk and no debt.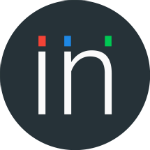 Invisu is a wizard that guides entrepreneurs to create their investor one pager/send-out deck in a clear, concise manner that gets them the meetings.
Attendees of this Pay it Forward event receive 20 FREE sends on Invisu!

Expert DOJO is the largest free expertise sharing site in California and Pay it Forward Labs are events which have been created by Expert DOJO to bring the start up community together to help each other grow through expertise sharing and mentorship. We host these events in Los Angeles and New York and are proud to serve the great entrepreneurs of tomorrow. To register for events all over the country just search here - http://expertdojo.com/events/
Have questions about Investor & Advisor Meetup - Presented by Pay it Forward Labs?
Contact Expert DOJO
When & Where

Make School
1547 Mission Street
San Francisco, CA 94103


Wednesday, October 28, 2015 from 6:30 PM to 9:00 PM (PDT)
Add to my calendar
Organizer
Expert DOJO empowers entrepreneurs to achieve their dreams by providing a path for those who want mentorship from industry experts, a strong community, and one on one coaching with exited coaches.