Investment Masterclass is a fun approach to learning to invest and learning how to have the proper investment mindset.
About this event
In this 5 weeks intensive investment program we'll cover the required mindset in investing which is a growth mindset. We'll also cover developing your technical acumen in investing by understanding fundamental and technical analysis applied not only in stocks but also in forex. Profitable trading and investing ideas will also be shared, including the exact set up, risk management, entry price and exits that will enalbe you to profit in any investment instrument you're trading or investing.
Join us in this seminar as we introduce the Investment Masterclass and see that this is a program you should take if you're serious about learning how to invest.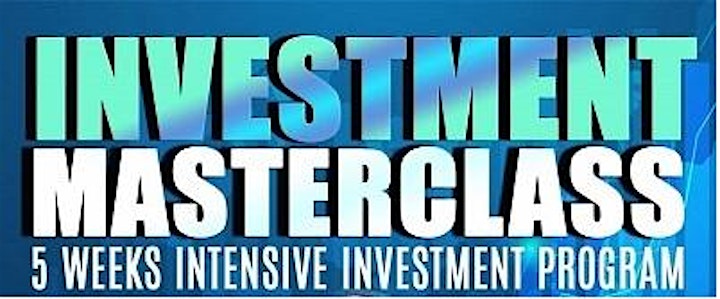 Organizer of Investment Masterclass Introduction
Elmer Zabala is a CPA by profession and has worked in the corporate world for more than 15 years and now currently changing the game by doing money coaching to various individual and organizations with the intention of bringing people to financial freedom. He is also married to Maria Gina Zabala and enjoying their life with their three amazing and awesome kids. He is your partner is financial wellness. You can visit his FB page at https://www.facebook.com/moneycoachelmer/.