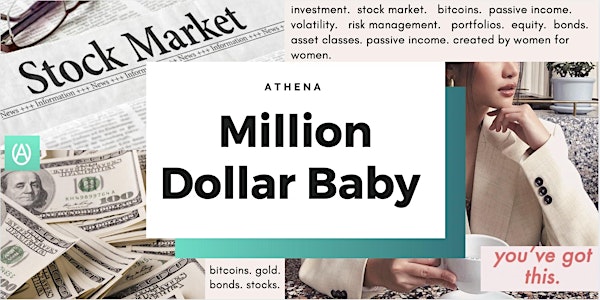 Investment Course for Women
Every woman must have a little black dress and... a brokerage account. This course lays the foundation of investing.
About this event
This course is for you if:
You have savings, and you want to make them grow further.
You've heard that investing is smart, but you think it is too complicated and risky.
You have an investment advisor, but you want to understand how they manage your money.
You want to learn how to invest but don't know where to begin.
You feel like there is too much information about investing, and it is not clear who to trust.
You want to invest like a pro: see every investment opportunity and carefully measure your risk.
How the course goes:
Spend only ten days, 20 minutes a day!
You will be taking your course on an on-demand platform.
You will access short and fun video tutorials for each lesson.
Take the tests after each video to get confidence from your knowledge.
You will have homework that will shape your understanding and get you to your final goal - a customized investment portfolio.
What you will get:
Understand how the Wall Street works.
Navigate like a pro on the securities market.
Learn about asset classes and the difference between them.
Find out portfolio formation principles.
Create your own portfolio from the scratch.
Understand and manage your risk profile.
Make your first investments and will get your passive income!
**Bonus!
We offer three different ways of learning! From work on your own to a private banking approach. For more details go to the ticket description.