Description
Event Times:
This class consists of two back to back sessions of 2.5 hours each.
Choose from either a consecutive Thursday + Friday night or Saturday + Sunday afternoon from the drop down menu, dates are:
Thursday & Friday, 8/10/17 & 8/11/17, 6:30-9:00pm // Saturday & Sunday, 9/09/17 & 9/11/17, 2:30-5:00pm // Thursday & Friday, 9/28/17 & 9/29/17, 6:30-9:00pm
Description: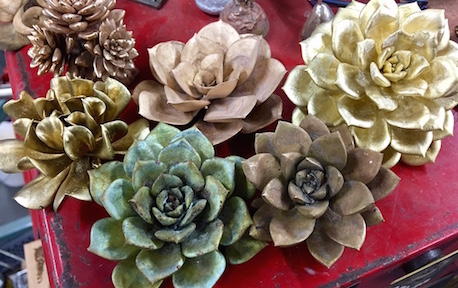 A continuing practice opportunity for those who have taken a casting class at Artisan's Asylum before, this two-session workshop offers the chance to cast in a guided open studio format. Whether you'd like to refresh your memory on the process, troubleshoot a cast, figure out the kiln programming, or try something unusual, this class will provide a chance to ask questions and gain confidence in your casting.

The first session will involve spruing and investing an object/pattern and programming the kiln. The second session will be the metal pour. In both sessions, extra time can be spent on Q&A around casting as well as reviewing moldmaking. Students are highly encouraged to bring their own wax carvings, 3D prints, organic objects, etc. to cast, and students can cast in bronze, aluminum, or their own metal (with instructor approval).
Note: If different students' casts require very different metals/parameters for the pour, second session timing may be staggered or slightly altered. Every effort will be made to accommodate students' schedules.
For those who have taken shorter casting classes (such as the Casting Organics course), this class can serve as the testing session.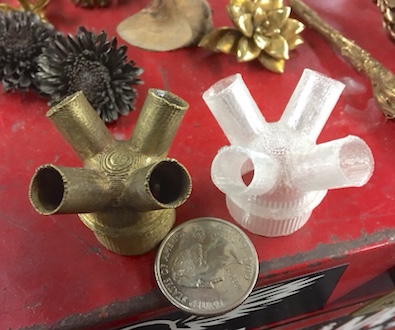 Prerequisites:
Any previous casting class at Artisan's Asylum. Students must be at least 18 years of age.
Materials:
All materials for the class are provided, but students are highly encouraged to bring parts they wish to cast, and can bring metal and a crucible of their own if desired.
Students should wear boots or closed-toed shoes as well as a heavy-duty long sleeved shirt, such as flannel or a heavy work shirt and long pants.

Instructor Biography:

Karen Burke trained as a goldsmith at the Revere Academy, but her work ranges much wider than that might suggest – from titanium chainmail to bronze sculpture, gold wedding rings to scrap tallbikes, tiny silver earrings to steel furniture and stage frames. She works and teaches out of Artisan's Asylum, and takes a special interest in metallurgy, finishing techniques, and repairs.