Description
Speakers: J.P. Dahdah (EO Arizona Member and current EO Arizona President) and Mat Sorensen
---
Food & coffee will be available!
Attendees will learn:
5 Ways to Fund Your Business With Retirement Funds

How to attract capital to your business (equity or debt) from Self-Directed IRA investors

How to offer your company a retirement plan that helps you diversify beyond the volatile stock market

How to execute advanced tax minimizing strategies which covert pre-tax retirement assets into a tax-free Roth IRA with 10-40% tax implication discounts

And much more!
---
If enough people believe the wrong information, it becomes reality. Ever since IRAs were introduced to the American public in 1974, we have been misinformed about what we can invest in with our retirement accounts. It's time you learn the truth. Stock market based investments are not your only choice!
During this informative and practical presentation, two of the country's top Self-Directed IRA experts, J.P Dahdah and Mat Sorensen, will navigate EO members through an elevated dialogue concentrated on alternative investing through the most tax efficient and flexible investing tools available to entrepreneurs . . . Self-Directed Retirement Plans!
Entrepreneurs are known for having too much of their net worth placed into the value of their business. They view retirement accounts solely as a benefit to attract and retain key employees and not as a strategic wealth building diversification play and capital raising vehicles. If you are thirsty to learn what other high net worth and accredited investors are doing to minimize their tax exposure, grow wealth and direct their money exactly how they want, be sure to register for EO San Diego's "game changing" MyEO event of the year!
---
Check out some awesome videos here:
http://www.vantageiras.com/investment-goals-learning-center/
---
Meet the Speakers!
J.P. Dahdah – Vantage CEO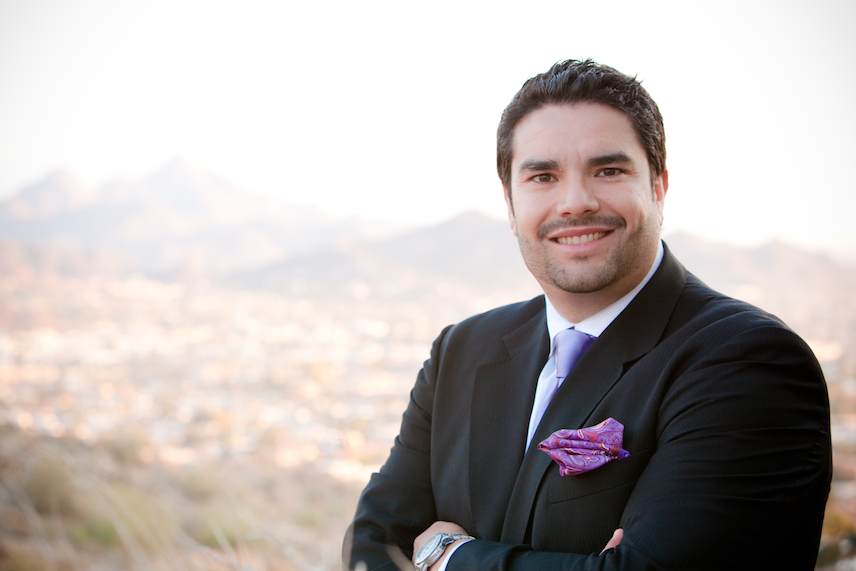 J.P. Dahdah is the CEO of Vantage Self-Directed Retirement Plans, which currently administers nearly $1 billion in retirement assets. Vantage is the nation's premiere Self-Directed retirement plan administration and alternative custody company specializing in serving investors who seek to diversify their retirement savings into non-traditional alternative investments, such as, real estate, private equity, limited partnerships and private notes. Throughout his 20 year financial career, Mr. Dahdah has received a multitude of awards and recognitions, which include being awarded the prestigious "Entrepreneur of the Year" by the Arizona Hispanic Chamber of Commerce and being honored by the Phoenix Business Journal and the Arizona Hispanic Chamber of Commerce with the "Forty Under 40 Award" as one of the Arizona's most influential leaders in the community.
As a recognized thought leader in the retirement industry, J.P. is continually asked to be a featured speaker at financial conferences nationwide and has been quoted in national publications including InvestmentNews, NuWire Investor and The Wall Street Journal.
J.P. serves as the Arizona Chapter President for the Entrepreneurs' Organization (EO) and is actively involved philanthropically in the community via many charitable organizations, including his own, Advance Guatemala, which he founded in 2008 to serve Guatemalans in need of aid.
---
Mat Sorensen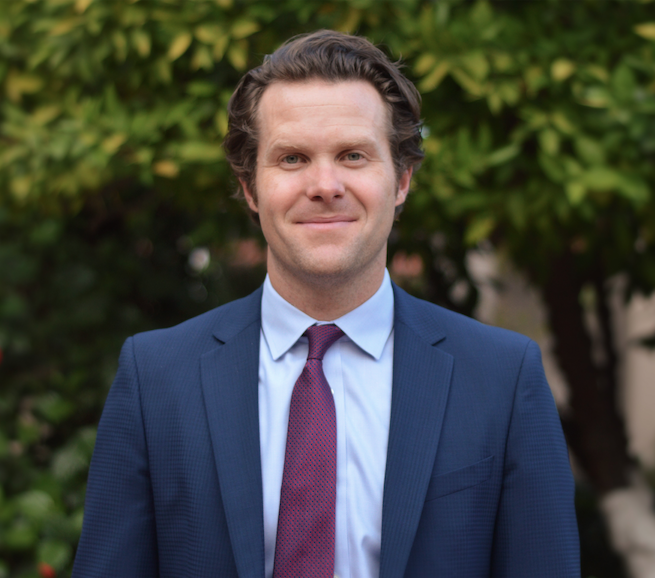 Mat Sorensen is a lawyer, best-selling author, and a national speaker and expert on self-directed retirement accounts.
AUTHOR
Mat is the author of The Self Directed IRA Handbook: An Authoritative Guide for Self-Directed Retirement Plan Investors and Their Advisors.
The Self Directed IRA Handbook has received numerous distinctions.
Over 15,000 Copies Sold.

The most widely used and referenced book in the self-directed IRA industry.

Endorsed or used for training by nearly all major self-directed IRA custodians.

Used by the national association for the industry (RITA) as part of industry certification.

An Amazon Best-Seller and 5 Star Customer Rating.
LAWYER
Mat has advised thousands of clients with self-directed retirement plan investments and has established IRA/LLCs, partnerships, private offerings, corporations, and other investment structures with self-directed IRAs and 401(k)s. In addition to account owners, his clients have included trust companies, financial institutions, insurance companies, hedge funds, investment sponsors, and third party administrators.
Mat regularly consults self-directed IRA owners on IRC 4975 and the prohibited transaction rules, on UBTI and UDFI taxes, and has represented self-directed IRA owners before the IRS Appeals Office and the U.S. Tax Court.
Mat is a partner at Kyler Kohler Ostermiller & Sorensen, LLP in its Phoenix, AZ office.
Attorney at Law Magazine profiled Mat's niche legal practice in self-directed IRAs in an article called, Building a Niche Practice, in 2015. You can read the article here
NATIONAL SPEAKER AND EXPERT
Mat routinely speaks to investors and professional groups on self-directed IRA topics.
Mat is the host and keynote speaker at the Self-Directed IRA Summit held annually in Scottsdale, AZ.
Mat serves as a primary instructor for the Self-Directed IRA Professional certification program. The certification program has had hundreds of attendees that has included sales, compliance, CEOs, General Counsel, and regulators from across the self-directed IRA industry. RITA is the premier national association representing the self-directed retirement plan industry.
---
OPEN TO: EO Members/EO Guests/EO Accelerators