Neale Godfrey gives participants the tips and tools to begin their own investing plan.
About this event
Neale Godfrey explores investing and shows that no matter how much you know (or don't know) about markets, you can start to invest with confidence. Get tips and tools to begin your own investing plan.
About The Presenter: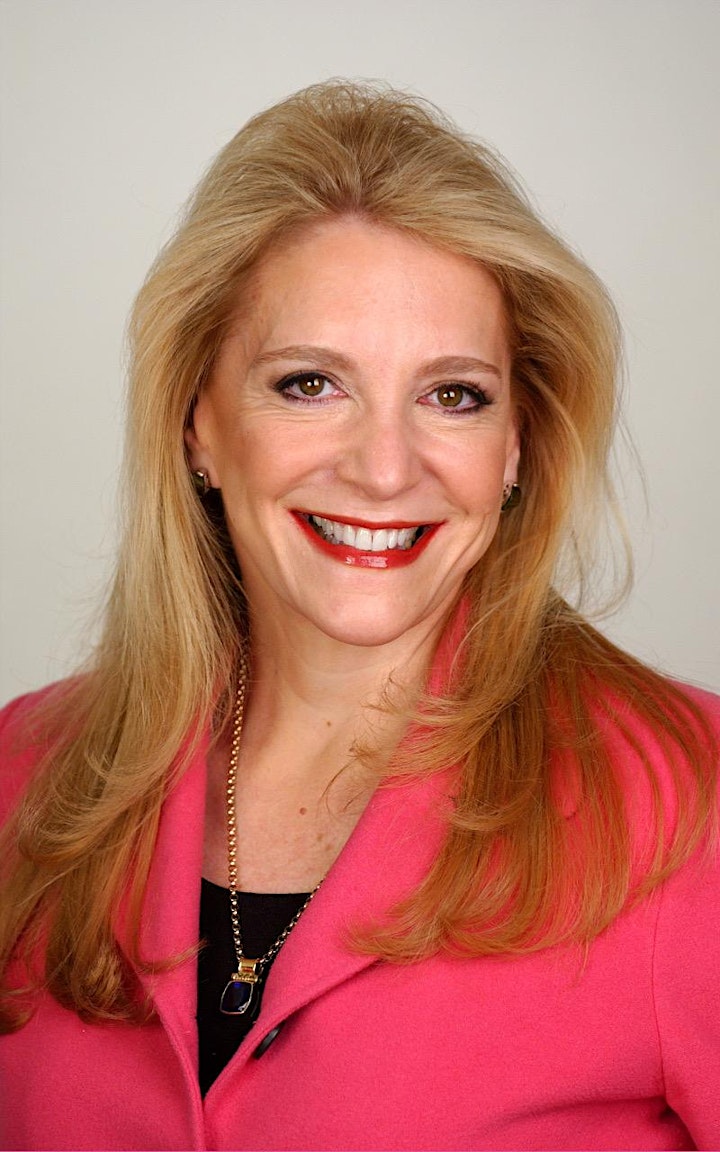 Neale Godfrey is the financial voice for women and multi-generations and a world-renowned speaker and author, who has inspired millions through her work. She motivates, trains, educates, and frankly, entertains by delivering her core message: Empower yourself to take control of your financial life.
In 1972, Neale began her journey as one of the first female executives at The Chase Manhattan Bank (the world's largest bank at the time). She later became President of The First Women's Bank and founder of The First Children's Bank in FAO Schwarz.
Neale has appeared as a financial expert on programs such as; The Oprah Winfrey Show, Good Morning America, and The Today Show, CNBC, and FOX Business. Neale is also a popular contributor for Kiplinger.
As a leader in the financial literacy space, Neale has earned recognition from the White House for her program, LIFE, INC: The Ultimate Career Guide for Young People, and has been honored with awards such as Woman of the Year, Banker of the Year and the Muriel Siebert Lifetime Achievement Award.
Please note:
IMPORTANT! You'll need to be logged in to Eventbrite to access the webinar on the date of the program. For this, you'll need to create a (free) account with Eventbrite using the same email address that you used to register for the event.
This program will be held using Zoom. The link to access the Zoom webinar will be sent to you via a confirmation email after you register.
In case you don't receive your confirmation email, please check your spam. Very likely it will have landed there. But if you can't find it anywhere, the best thing to do is simply to log into your Eventbrite account, click on "Tickets" and you will find the event there. Then click on the link that says "Go to online event page" and that will take you to the page where you will be able to access the webinar online or see the number to join by phone.
If you're unfamiliar with the features of Zoom please take a moment to familiarize yourself with them here: https://support.zoom.us/hc/en-us or look up any online tutorial.
Zoom may process some personally identifying information about you, for more information please review https://zoom.us/privacy.
Click here to view NYPL's Privacy Policy.
Organizer of Investing: Let's Get Started

The NY Public Library, Thomas Yoseloff Business Center is a premier public business library with electronic resources, programs, and services for start-ups and established businesses seeking expansion, those seeking information on their personal finances, as well as job seekers from entry to executive levels.  Advisory services are offered by experienced librarians, career coaches, certified financial planners, and financial fitness coaches. If you have a question that requires research, our Business Librarians are able to help. Simply click here to book a 30-min video consultation. It's free, confidential and tailored to your business needs: nypl.org/smallbizconsultation