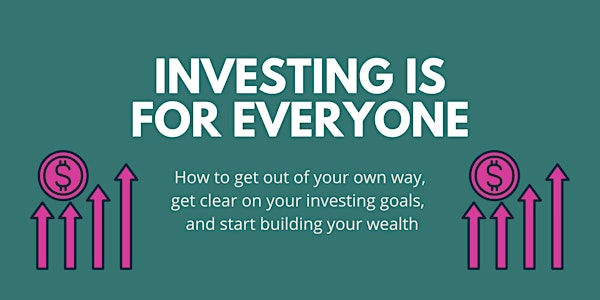 Investing is For Everyone
How to conquer your fear of investing
About this event
Jay Z really said it best: Ladies is pimps too.
So it's time to brush your shoulder off.
This 45 minute workshop is devoted to demolishing your fear and insecurity around investing.
Investing consistently ranks as the part of personal finance most people find intimidating and confusing. As a result, people avoid investing, costing themselves valuable time in the market.
What We'll Cover:
-common fears around investing
-practical tips to break down these fears
-how to visualize yourself as an investor
-where to begin your investing journey
-what investing can do to grow your money in a real and practical way
Find us on Instagram @webravelygo and visit our website www.bravelygo.co for more money information!
Questions? Email team@bravelygo.co
***Your link will be emailed after registration AND one hour before we begin!***