Description
Madison Magnet is proud to present a free workshop on how YPs can invest in themselves, both personally and professionally, while also investing in their peers led by Dr. Alan Patterson, President of Mentoré. This event will be a great opportunity to network and learn from other YPs and Dr. Patterson who will provide specific advice on how mentoring others and embracing your peers can be a good way to develop your own self.
In this workshop we will explore:
The role of motivation in creating a sense of purpose and your choice of jobs and careers

The importance of personal connections

How helping others succeed increases your impact on people and organizations and leads to personal fulfillment
Special thanks to Brocach Irish Pub & Whiskey Den for hosting and sponsoring this event!

---
Speaker Bio: Dr. Alan Patterson, President, Mentoré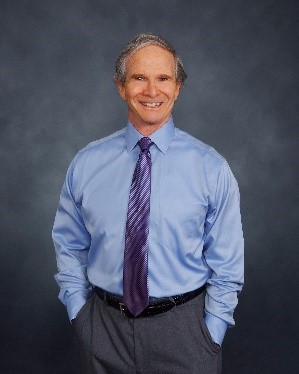 Dr. Alan Patterson is one of America's best thinkers, teachers and coaches. Having guided more than a dozen Fortune 500 companies in re-thinking how best to elevate their talent, he is an expert at driving effective organizational change.
In 2006 he formed Mentoré, a consulting organization specializing in leadership development and executive coaching. Prior to Mentoré Dr. Patterson was a Partner for 20 years at Bryan Associates, Inc., a consulting group specializing in competency-based talent development initiatives.

His expertise has been tapped by many global and national organizations, including Anheuser-Busch, Biogen, Duke University Medical School, Federal Reserve Bank, Johnson & Johnson, Hewlett-Packard, Major League Baseball, Merck, Sea World, Shire, United States Navy, and Williams Sonoma.
Dr. Patterson is the author of the book, Leader Evolution: From Technical Expertise to Strategic Leadership, and he has authored articles on leadership development for several professional development organizations. He has been featured speaker, workshop leader, and a national expert resource for the Association for Talent Development, the American Institute for CPAs (AICPA), and the Business Learning Institute. He has also served as an adjunct professor for the Executive MBA programs at UW-Milwaukee and UW-Oshkosh.
He holds a BA from the University of Wisconsin-Madison, an MA from University of North Carolina-Chapel Hill, and an Ed.D. from Boston University.
He has served as the Board Chair for the Fond du Lac Boys & Girls Club and he is the first male member of the Fond du Lac Women's Fund Board.
The event is part of YPWeek 2017 in Madison, WI!