Description
DISCUSSION THREE & CLOSING RECEPTION: Thursday, September 29th Time 6-9 p.m.
"INVESTING IN THE ECOSYSTEM OF SOCIAL CHANGE" What are the models and initiatives that brings us closer to a more just, vibrant, and equitable human experience? How are these models creating impact? How can we support these models?
SALON ONE: Ecosystem of Home: Creating Opportunity Neighborhoods For All 6-7pm
The Ecosystem of Home captures the lived experiences within the built environment. As skill gaps, income inequality, wage stagnation, and unemployment persist, a growing number of households are being pushed into extremely vulnerable and precarious positions due to high housing costs. Affordable housing is not the only factor, however. Households are further challenged because access to opportunities and adequate public resources like schools, transportation, open space, and medical facilities continue to diminish across neighborhoods. The end result is a housing gap that heightens the instability of individuals and families, strains already exhausted public and third sector resources, and more significantly, further drives social and economic inequality. The ensuing dialogue around effective solutions to address housing and community development challenges must include innovative changes to policy, finance, participatory design, and programming in order to meet today's growing demand for the creation of opportunity ecosystems, not just affordable housing.
SALON TWO: BROADENING THE INVESTMENT PIPELINE FOR TECH INNOVATION 7-8pm
Tech entrepreneurs and investors have forged a strong pipeline for world-changing innovations to reach everyone. But these innovations haven't led to the type of equity, inclusion, or impact we need in our communities today. Impact investors have an opportunity to redesign the pipeline for tech innovation to include communities. Join investors, entrepreneurs, community advocates and more for a much needed dialogue about broadening the pipeline for social impact.
RECEPTION TO FOLLOW 8-9:30
---
Moderator
Lauren A. Burnhill, One Planet Ventures and Resilience Resources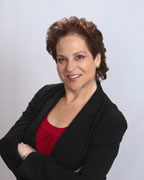 I use finance to create responsible and innovative structures for ventures, projects and programs that benefit the people, families, micro and small businesses that are the fabric of the global socio-economy. My activities span very early stage (design and structure) to mature (monitoring and evaluation) projects, companies and investment funds around the world. All of this economic activity has social and environmental returns that have traditionally been ignored or dismissed as externalities. My work enables for-profit and non-profit clients alike to gain stakeholder approval to launch innovative financial instruments and intermediaries. These "optimized alpha" conduits have changed the world and given me the opportunity to participate in the implementation, governance and evaluation of paradigm-shifting organizations.
---
Activators of Discussion One:
Dominic T. Moulden

A native of East Baltimore, Dominic Moulden has extensive experience in community organizing and affordable housing development. He has been the Resource Organizer for Organizing Neighborhood Equity – ONE DC (and its predecessor Manna Community Development Corporation) since 1997.
Throughout his career, Moulden has led programs designed to encourage democratic social and economic development in the Shaw neighborhood of Northwest, DC. Moulden has strengthened relationships with other non-profits; brought neighborhood people into dialogue with one another and with those who represent diverse interests in the community, including developers, unions, employers, and politicians; and engaged for-profit developers to ensure their projects contain adequate community benefits. Moulden has served on the boards of a variety of nonprofits, including The ICA Group, the Enterprise Foundation Network Advisory Board, and the National Campaign for Human Development. He has spoken in higher education institutions and at conferences on a variety of economic and social justice topics, including housing, workplace democracy, community development and revitalization, faith and justice, and leading change.
Moulden participated in executive education through the Washington Urban League, Tufts University, Leadership Washington, and the Kennedy School of Government at Harvard University. He holds a BA in Philosophy from St. Alphonsus College, and an MA in Theological Studies from Washington Theological Union.
Jarrod Elwell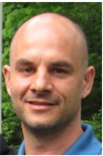 Jarrod Elwell is a Director for Enterprise Advisors, the technical assistance and consulting department at Enterprise Community Partners, with 25 years of field experience. In his role, he delivers capacity building assistance to nonprofits and public agencies and directs teams of subject matter experts in conducting needs assessments and the delivery of technical assistance to nonprofits, communities, cities, counties and state government agencies.
Previously, he directed a nonprofit housing, social services and community development agency for eight years in Washington, DC. Prior to that, he coordinated and managed fair housing and civil rights investigations for two Fair Housing Initiatives Program agencies under contracts with HUD and USDA. He served, honorably, in the United States Army and New York Army National Guard as a Legal Non-Commissioned Officer and holds a BA in Environmental Studies from Binghamton University and MS in Management from the University of Maryland University College.
Ron Kelly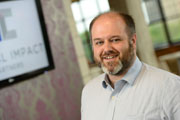 Ron Kelly serves as Director of Impact Strategy for Capital Impact Partners, a national community development financial institution (CDFI) based in Arlington, VA. He is responsible for the organization's impact reporting and policy to practice work. In his previous work, Ron led workforce and economic development strategy on HUD Sustainable Communities Initiatives (in the Erie, PA and Knoxville, TN regions), led economic development research projects for the Arizona Commerce Authority (including a baseline assessment of the state's green economy and a study of the economic diversity of the state's aerospace and defense industry), managed a national technical assistance effort for state economic development agencies through the U.S. Treasury Department's State Small Business Credit Initiative, and successfully managed industry associations for economic and workforce development research professionals. He has regularly presented at national events, sponsored by organizations such as the American Planning Association, Local Initiatives Support Corporation (LISC), Kauffman Foundation, National Association of State Workforce Agencies, National Association of Workforce Boards, and U.S. Department of Labor's Bureau of Labor Statistics. Ron has a Masters degree in City and Regional Planning from Cornell University and a Bachelors in Business Management from the Rochester Institute of Technology.
Jeanette Puryear-McFarland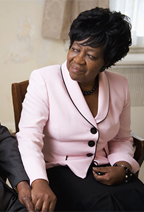 Jeanette Puryear-McFarland, M.S.W., is Executive Director of Mid-Bronx Senior Citizens Council, Inc. (MBSCC), a not-for-profit, community-based organization founded in 1970. A founding member of MBSCC, Ms. Puryear-McFarland initiated her career as a case worker for the New York City Department of Social Services. Following the completion of her MSW, she assumed the leadership of the Jackie Robinson Senior Center in Harlem. She was instrumental in the development of the ecumenical community based collaboration that would become MBSCC. As a key member of the leadership team, she provided professional expertise and development support for the creation of a network of seven independently operated senior centers in the West Bronx. MBSCC became a major voice for elderly residents of the Bronx. In 1981, Ms. Puryear-McFarland assumed the executive leadership of the organization and developed a broad continuum of community based aging services that augmented and supported the work of the senior center network. With the purchase and conversion of the Concourse Plaza Hotel to housing for the elderly, she positioned the organization toward a path that would lead to the acquisition of the landmark Andrew Freedman Home and the operation of multiple senior housing buildings.
---
Activators of Discussion Two:
Brandon Andrews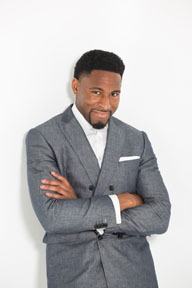 A communicator, social innovator, and entrepreneur Brandon works with Values Partnerships to lead a nationwide casting tour focused on bringing more diverse ideas and voices to ABC's hit show, Shark Tank. He is also a Consulting Producer on a new ABC business show; Steve Harvey's Funderdome. He is also leading an effort to support entrepreneurs through developing a network of capital, skill-building, and other resources. He also assists brands with corporate social responsibility, corporate communications, and public affairs. In 2015, he worked with A+E Networks, iHeartMedia, and the United Way to develop the Shining A Light Concert for Progress on Race in America, Shining a Light Fund, and Conversations on Race in America documentary.
Previously, Brandon worked as a consultant assisting disruptive and social impact organizations with digital strategy, online advocacy, and navigating the federal system. He spent 5 years in the U.S. Senate where he handled technology, small business, and defense policy. During the 2012 campaign cycle, Brandon served as Political Action Committee Chair for the NAACP's Washington, DC Branch where he led GOTV efforts and established the Branch's digital presence.
Following the campaign, he worked on the digital team of the 57th Presidential Inaugural Committee and served as interim Executive Director of INSIGHT. In the community, Brandon currently serves as Director of IMPACT where he manages web content and civic engagement.
He was appointed to the D.C. Commission on National and Community Service by the Mayor of Washington, D.C., where he currently serves at Vice-Chair. He was also appointed to the DC Commission on Fashion, Arts, and Events.
Brandon provides commentary on policy, politics, and entrepreneurship. He has been featured on TVOne, CCTV America, BBC, NPR, Fox News, and other outlets. A former Division-1 track athlete, Brandon is a 2008 graduate of Oral Roberts University.
Nadia Chilmonik

Nadia works with Thicket's clients to apply the Possibility Engine for systems research, analysis, testing, and evaluation strategy. She contributes to the strategic vision and development of the Possibility Engine as a collaborative intelligence solution that is accessible, robust, and complete.
Nadia graduated as a Systems Engineer with a focus in computer science and a minor in sustainability from George Washington University. She brought a paper on bringing mathematical optimization to sports and volunteer scheduling to the European Conference for Operational Research (EURO2015) in Glasgow. She is active in the tech world, participating in CoinDesk's Consensus 2015 and a member of the 2016 Datanaut cohort, part of NASA's Open Data program. In the past she has worked with DC-based startup Routeam doing full stack programming.
Nadia is from Omak, Washington and lives in Brooklyn, NY. She studied ballet for 16 years and is now a visual artist. In her spare time she paints, explores NASA data, and attends gallery shows.
Valerie Evering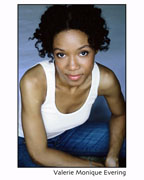 Valerie Evering is the Director of Training and Partnerships at Thicket Labs. She works closely with Thicket's clients to facilitate training programs as well as contribute to outreach, communications and event planning.
Her experience in education and project management includes developing Chinese language curriculums for young learners and high school students and has developed and lead immersion education programs for international students in China. Valerie graduated from Johns Hopkins University with a degree in International Relations specializing in East Asian Studies and has a Masters Certificate from the Johns Hopkins Nanjing Center in China.
Valerie was born and raised in New York City and is passionate about music, travel, and languages. She is fluent in Mandarin Chinese and is learning Italian.
Hosan Lee

Hosan Lee is Founder and CEO of TABLETRIBES, an early-stage tech startup that facilitates face-to-face conversations around pressing issues. In 2016, they introduced the Radius Project, a campaign that dedicates the platform to sparking conversations about race across the U.S. Her interest in building technology and network-based solutions that scale social-emotional intelligence is driven by her mission to globally scale empathy development.