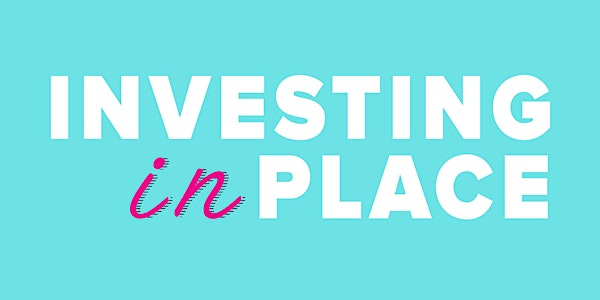 Investing in Place September Partner Meeting and Reception
When and where
Location
The California Endowment 1000 North Alameda Street Yosemite Room A Los Angeles, CA 90012
Description
We are excited to bring partners together in September to be inspired by the efforts of Senate Bill 535 (state legislation that allocates 25 percent of funds to disadvantaged communities), discuss our framework recommendations for Metro's potential 2016 sales tax ballot measure, and celebrate partnerships after over light food and drinks in the outdoor courtyard.
The event is free, but registration will be required for admittance.
Draft Agenda:
3pm Welcome and Who's in the Room
3:15p.m. Brief overview of goals/background of Investing in Place and goals for today's meeting - Jessica Meaney, Managing Director, Investing in Place
3:20p.m. Keynote Address: Vien Truong, Chief Operating Officer of the Dream Corps, National Director Green for All
Bio: Vien has extensive experience in creating solutions for poverty and pollution at the state legislature, California Public Utilities Commission, and in localities around the state. Under her leadership, her team created state programs and policies around the country to direct billions of dollars in funding and resources to the communities most vulnerable to climate change. Vien helped pass SB 535 (de Leon, 2012) which directs a quarter of CA's Greenhouse Gas Reduction Fund to disadvantaged communities.
3:50p.m. Q & A with Vien (facilitated by Rudy Espinoza, Executive Director, LURN)
4p.m. Discussion and Breakout groups on framework recommendations
Break out groups (topics come from key Metro sales tax recommendations letter):
Develop a data-driven framework that prioritizes funding for projects that advance social equity, enhance public health, and achieve environmental goals.

Create prioritization investment areas based on income levels and race/ethnicity.

Better serve transit-dependent populations by maintaining low fares, ensuring funding for transit operations, increasing frequency of service on high-ridership lines, enacting policies that enable development without displacement, and supporting integrated housing and transportation initiatives.

Increasing funding for Active Transportation and other travel options for low-income and carless households.

Support Meaningful and Authentic Participation during this process.
4:20 Report back from breakout groups and group discussion - Facilitated by Jessica Meaney, Investing in Place and Rudy Espinoza, LURN
4:50 Update from partners:
EnviroMetro

HEALU Network Innovation Summit

Next Meeting: November 16th
5p.m. Close working meeting and adjourn to courtyard
5 - 6p.m. Celebrating our partnerships over food and drinks in the Courtyard
This event is made possible thanks to funding from TransitCenter.