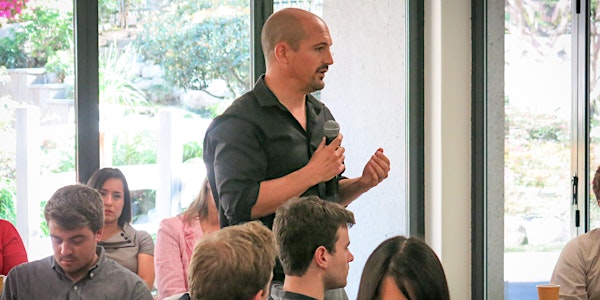 Investing in Place - March Partner Meeting
When and where
Location
Japanese American Cultural & Community Center 244 South San Pedro Street Garden Room Los Angeles, CA 90012
Description
We are thrilled to bring our partners together for another productive and fun meeting.
March will be a pivotal month as Metro will be releasing its draft Expenditure Plan on Friday March 11th - a guiding document for how Metro will allocate funding from a proposed 2016 sales tax ballot measure. One of the goals of our meeting is to get your ideas, feedback, and recommendations for Metro's draft Expenditure Plan to see how the plan aligns with our goals. After the meeting, we will synthesize what we learned from you and incorporate your feedback into a comment letter.

Let us know if you have any questions by emailing john@investinginplace.org
Hope to see you there!
The event is free, but registration will be required for admittance.
Draft Agenda:
1:30 PM - Welcome and who's who in the room
1:40 PM - Investing in Place Quarterly Update
1:45 PM - Briefing on the Metro Expenditure Plan. Led by Stephanie Wiggins, Metro, Deputy Chief Executive Officer.

1:55 PM - Investing in Place Analysis of Expenditure Plan. Led by Jessica Meaney, Managing Director, Investing in Place.
2:15 PM - Break-out Groups: Discussion on the draft Expenditure Plan. Led by Investing in Place Advisory Board Members. Each table will discuss specific elements of our response to Metro's draft expenditure plan.
2:40 PM - Break!
2:50 PM - Report back on group discussions. Your feedback will help provide basis for our public comment letter.
3:10 PM - Overview of a Vision for Equitable Transportation in Los Angeles County.
3:40 PM - Closing remarks and adjourn.