Description

This presentation will go through a 10 point checklist that identifies the right thing to patent, and will discuss many of the myths and bad practices that plague the startup community. You will learn how to triage good ideas, how to evaluate patents, and how to do due diligence on companies that have IP. We will talk about the dirty secrets of the patent profession and how you can successfully navigate them to build investment-grade assets. It is presented from the twin perspective of an angel investor who finances startup companies, as well as the entrepreneur who is bringing products to market.
All attendees will receive a complimentary copy of Russ Krajec's book — "Investing in Patents."
Speaker: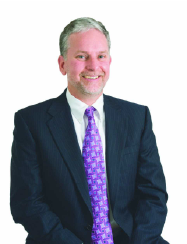 Russ Krajec
Russ Krajec is the author of "Investing In Patents: Everything Startup Investors Need to Know About Patents." Dissatisfied with how he was treated as an inventor, Russ became a patent agent and later a patent attorney after a 13 year career as a mechanical engineer. Since then, Russ has drafted over 800 patent applications, and now provides financing and insurance products in addition to preparing and prosecuting patents. Russ has a BS and MS in mechanical engineering from Rensselaer Polytechnic Institute and a JD from Denver University. Russ is also an inventor on 50+ patents.