Investing in Innovation - success stories between Bulgaria & Germany
Description


BVCA on Tour with #InvestEU
Are you a Bulgarian native in Berlin who is interested in start-ups?
Wondering if there are opportunities for starting an innovative business in Bulgaria?
Are you an investor looking to expand your portfolio in the CEE region?
Join us at our event to learn more about investment and entrepreneurship opportunities in Bulgaria.
This is a FREE event. Registration is necessary, if you want to attend.
Due to venue security reasons, each attendee has to register individually with full name and surname.
If a registration is incomplete, or a spam, it will be deleted by the organizer.
---
What to expect:
You will gain insight into a dynamic and fast-growing start-up ecosystem in the heart of the Balkans and into the current market opportunities in the CEE region.
Bulgarian entrepreneurs will share their experiences from growing a business and working between Germany and Bulgaria. You will also get direct contact to Bulgarian-based fund managers and hear from them about their current projects, and industries they target for their next investments.
Some of our speakers: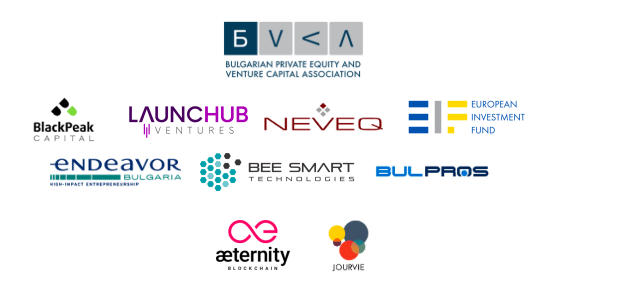 This event welcomes Bulgarian entrepreneurs, professionals across all industries, business angels, students, German investors with interest in the CEE region, start-up enthusiasts. All attendees to the event will have an opportunity to connect with top investors and entrepreneurs, pitch ideas, meet like-minded people or just get an update on the latest developments from the Bulgarian start-up ecosystem.
---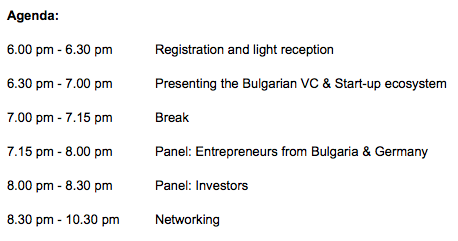 In cooperation with the Representation of the European Commission in Bulgaria.

With the kind support of Commercial & Economic Affairs Section at the Embassy of the Republic of Bulgaria in Berlin and Startup Camp Berlin 2018.