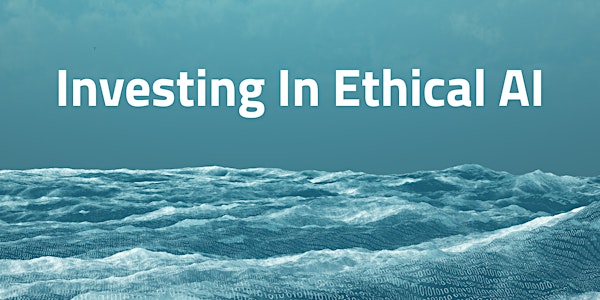 Investing In Ethical AI
Investing In Ethical AI
By Benhamou Global Ventures
Date and time
Wednesday, April 20, 2022 · 1:30 - 5:30pm PDT
Location
BGV Courtyard 1600 El Camino Real Menlo Park, CA 94025
About this event
On April 20th, BGV and the Ethical AI Governance Group are bringing together a select group of entrepreneurs, CVC investors and enterprise AI practitioners to discuss investing in Ethical AI.  The event provides a value-add networking forum to discover innovative AI startups, discuss key trends and explore best practices around building responsible AI businesses.  
Audiences will hear from: 
Ethical AI specialist Anna Fellander providing a European perspective on Enterprise AI risk and incoming regulations from Brussels.
Intel Capital, Schneider Electric, and other CVCs discussing how investors are integrating Ethical AI into their screening and DD processes, their investment theses and their board rooms.
Snorkel, Fiddler, Zelros, AI Dash and other exemplary AI-first startups presenting how they are embedding AI Governance and Data privacy into their products and company culture.
Ethical Intelligence founder Olivia Gambelin unveiling the Ethics Maturity Continuum, a groundbreaking framework to help investors and entrepreneurs identify strengths weaknesses and practical steps to address AI governance and data privacy challenges.
Barak Ben Avinoam, CEO of NetZero, a new climate tech incubator in Israel to discuss how new investment trends and AI technologies are powering a renewed global climate tech movement.
Please Register for the Event by April 1st.