Investing in a world with few exits

Tuesday, July 15, 2014 from 6:00 PM to 8:00 PM (PDT)
Event Details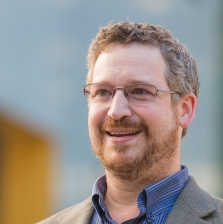 Many investment opportunities do not have clear "exits", where the founders sell their company, and investors make their return on their investment.  In this workshop, David Bangs will share the methods he is using as an Angel Investor to invest in companies with no planned exit.  Learn about "revenue redemption of equity" as an alternative approach that keeps the company closely held, and provides investor returns.
David Bangs is at Energy Friendly Ventures and is an active member of the Seattle Impact Invetors Group. He is a board member of Element 8 ( formerly known as the NW Energy Angels) 
He has invested in over 5 different companies using a Revenue Redemption based Term sheet. 
Learn about his experiences when looking at a broader class of businesses which have impact, but which may not have a traditional path towards an classic Angel exit. 
Organizer
The Seattle Angel Conference is an investor-driven event bringing together startups and Angel Investors from the Northwest.