Sales Have Ended
Registrations are closed
Thanks so much for your interest! Check out www.socap365.com for more conversations on money & meaning near you.
Sales Have Ended
Registrations are closed
Thanks so much for your interest! Check out www.socap365.com for more conversations on money & meaning near you.
Description
How are funders moving capital to address racial equity across neighborhoods, cities, and nationally? Modern cities are far from equal playing fields due to historic inequalities and systemic economic oppression against communities of color. Housing, infrastructure, jobs, transportation, and local economic systems can unconsciously further these gaps -- or be designed to interrupt and address inequities head-on. Explore ways for investors, city governments, philanthropists, and activists to work together to create genuine opportunities for communities of color to thrive and hear from cities making tangible progress with examples to share.
Join us for an evening with leading practitioners, peers, and allies in the field; the one-hour panel will be followed by drinks & networking.
Media:
The panel will be recorded for distribution on SOCAP's new podcast.
Agenda:
Doors open at 6:30 p.m. The panel starts at 7:00 p.m. and there will be time after the Q&A for networking.
Speakers: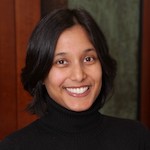 Brinda Ganguly joined Living Cities as the Managing Director of the Catalyst Family of Funds in 2017. She oversees the management of two domestically-focused investment funds. This includes setting investment strategy; origination, structuring, and execution of new transactions; portfolio and fund management; and investor relations. As a seasoned transactor and thought leader in the impact investing space, Brinda is passionate about using finance as a tool to improve the lives of low-income and vulnerable people. Prior to joining Living Cities, Brinda was with The Rockefeller Foundation for 9 years. There, she managed the Foundation's Program Related Investments (PRI) portfolio, which included different types of investments - equity, loans, and guarantees – across different sectors and geographies.
Brinda serves on the board of Neighbors Together, an anti-poverty and anti-hunger organization, based in Brooklyn, New York. She received a bachelor's degree in Economics and Spanish from Bryn Mawr College and an MBA from Columbia Business School. Brinda lives in Brooklyn with her husband and daughter.
Eleni D Janis, NYCEDC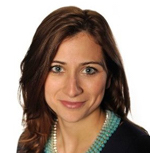 Eleni is a Vice President of External Partnerships at the New York City Economic Development Corporation. She heads a new department at the Center for Urban Innovation responsible for setting strategy and forging shared-value, high-impact partnerships with government, business, academia and the nonprofit sector nationally and internationally to catalyze innovation, inclusion and continuous growth across industries and places in New York City. Eleni is passionate about entrepreneurship and the power of markets to catalyze innovation and social impact. Previously, she built the Social Capital Desk at the NYCEDC, a team which worked with New York City's rapidly asset management community to identify opportunities to scale ESG investing. Eleni is herself an entrepreneur having built and co-founded a nonprofit organization, a consulting practice and new business practices in established firms. She has extensive experience in nonprofit management and board governance and has dedicated most of her career to public policy, market research and strategic communications. Her work spans 15 years in Washington, D.C., New York, London and Athens. Eleni holds a Master's Degree in Political Campaign Management from New York University and a Bachelor's Degree in Communications and Media Studies from the National University of Athens.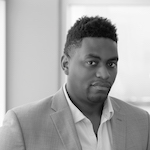 James Johnson-Piett is CEO and Principal of Urbane Development, a community development venture and certified M/WBE based in New York City. Since 2008, Urbane has raised over $50 million in capital to help small business, commercial projects, and community development initiatives in low-income areas. Select projects include Flatbush Caton Market, an existing 40 vendor indoor Caribbean flea market in Brooklyn that will be repositioned within a new 200K+ SF mixed-use facility, and Collaborative for Neighborhood Financial Health in partnership with NYC's Office of Financial Empowerment (OFE) and Bed-Stuy Restoration Corporation.
Currently, James serves as a board director for Business Alliance for Local Living Economies (BALLE), a national nonprofit promoting growth for local, sustainable businesses and as a board director for Community Solutions Inc., a national non-profit targeting homelessness prevention. James was named a 40 under 40 Rising Star by Hunter College Food Policy Center in 2017 and one of the 100 Most Influential People in Brooklyn Culture by Brooklyn Magazine in Spring 2016. Mr. Johnson-Piett is an alumnus of Swarthmore College and attended the MIT Center for Real Estate Professional Development Institute in Summer of 2007.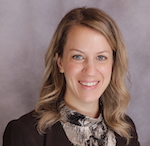 Miljana Vujosevic is a Director with the Impact Investments group at Prudential which has been investing to revitalize cities and support economic opportunity for individuals and communities since 1976. She manages the portfolio's structured products, U.S. fintech investments, charter school lending program, pay for success portfolio and inclusive ventures work. Miljana holds a Bachelor of Arts in Political Science from the University of Michigan and a Master of Arts in International Relations and Economics from the Johns Hopkins School of Advanced International Studies. She is a CFA charterholder.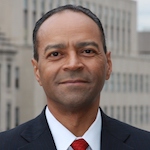 Jim Carr is the Coleman A. Young Endowed Chair and Professor in Urban Affairs at Wayne State University, Visiting Fellow with the Roosevelt Institute and Forbes Contributor. He is also Chairman and CEO of Turquoise Bay Investment Partners. During his career, Jim has assisted his clients to access $1.8 billion in capital and $350 million in federal contracts. He is also the founder and former editor of the prestigious scholarly journal Housing Policy Debate. Previously, Jim served as Senior Fellow with the Center for American Progress, Chief Business Officer for the National Community Reinvestment Coalition and Senior Vice President for Financial Innovation at the Fannie Mae Foundation. He is a former visiting professor at Columbia University and has served on research boards at Harvard University, University of California, Berkeley, and University of Pennsylvania.
Jim has testified on numerous occasions before the United States Congress and has appeared on CNN, CNBC, Bloomberg, MSNBC, FOX News, PBS, and a variety of local news stations in Washington, DC and New York.