Description
INVESTIGATING YOUR ELECTED OFFICIALS with Andrew Lehren, Pulitzer Prize team-winning reporter for The New York Times
Techniques and tools for backgrounding and fact checking those in power
Class meets Wednesday, October 11 and Wednesday, October 18, from 6:30 to 9 pm
The cost for this workshop is $299
One of the most important roles of a journalist is to be a watchdog for the public, to reveal the inner workings of government and highlight conflict of interests and wrong doing on the part of elected officials. Andrew Lehren, an award-winning investigative reporter at The New York Times, has dedicated his career to accountability journalism from environmental scandals to Wikileaks.
In this two-part, hands-on workshop, Andrew will guide you through the process adopted by investigative journalists to report on elected officials as well as useful techniques and tools such as:
Backgrounding

Unlocking government records

Gaining a document mindset

Fact checking

Databases
What to bring: A laptop if you want to follow along or take notes.
Level: Beginner to Intermediate.
---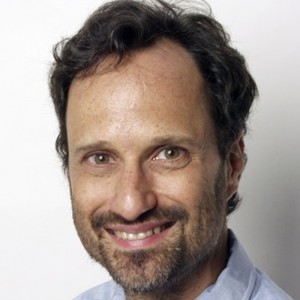 About Andrew Lehren
Andrew W. Lehren is a Pulitzer Prize team-winning reporter for The New York Times who has worked on a range of national, international, and investigative stories. He was one of the newspaper's lead reporters analyzing the Wikileaks trove of diplomatic cables, Afghanistan and Iraq war logs, and Guantanamo detainee dossiers.
He contributed to the Pulitzer Prize-winning series that examined substandard Chinese chemicals tainting U.S. pharmaceuticals. He has covered the BP oil spill, Olympic sports, mining disasters, and abuses in a major railroad's pension system. Before joining The Times, he was an investigative producer at NBC News. His worked included covering 9/11 and terrorism. His investigative documentaries examined racially biased policing, defective automobiles, and how a major insurance company worked with an elaborate system to defrauded its own customers.
He has won numerous awards, including a Polk, Peabody, two duPont-Columbia batons and Edward R. Murrow investigative awards, Emmys, three Investigative Reporters & Editors awards, an Overseas Press Club honor, and a Daniel Pearl investigative award.
His investigative reporting class at CUNY has also won the Investigative Reporters & Editors award for best student investigation in the nation.
---
For concerns or questions about this workshop, please e-mail pd@journalism.cuny.edu.