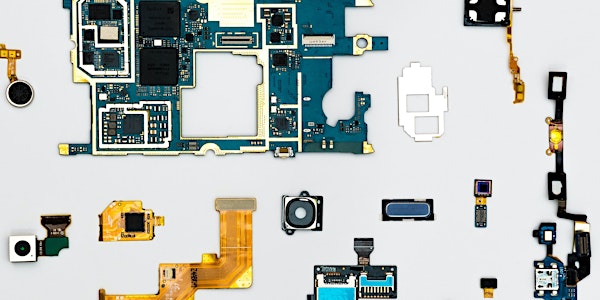 Investigating with Digital Forensics
Implements the principles that pertain to digital forensics to merge traditional techniques with the current elements of digital forensics.
Refund Policy
Contact the organizer to request a refund.
About this event
TOPIC:
This class engages the officer and investigator in how to implement the principles that pertain to digital forensics to merge traditional techniques with the current elements of digital forensics.
Discussions will take place about traditional tactics and what is required to conduct investigations with methods used in digital forensics for law enforcement. Multiple areas will be covered for engaging leads and finding digital footprints relevant to current and future practices in criminal investigations.
Class Objectives.
This Four Hour Class provides an overview of connecting investigations with digital forensics. The training was developed by a seasoned detective with over 30 years in law enforcement and a Master Criminal Investigator. It will assist law enforcement professionals in meeting the challenges of technology and digital forensics and can aid investigators with finding clues to support and help them solve cases. The instructor will provide a review of lessons learned from cases involving digital forensics elements and traditional case evidence. The material merges the best of both elements.
Subjects Covered
◦ Digital Forensics Terminology
◦ Merging Digital Elements and Traditional Crimes
◦ The "Timeline" in Investigations
◦ Acquisition and Collection of Digital Evidence
◦ Understanding Forensics and Online Free Tools
◦ Obtaining Search Authority and Documenting the Scene.
◦ Internet Crime & It's Changing Nature
◦ Understanding the Investigation and Approach
TARGET AUDIENCE: ALL members of the criminal justice and legal community (sworn or non-sworn).
INSTRUCTOR: Troy Looney began his career in Akron, Ohio with the Akron Police Department in 1992. Det. Looney previously worked in the Major Crimes against Persons Unit, where he investigated Homicide, Overdoses, Sexual Assaults, Felonious Assaults, Burglaries, Kidnapping, Officer Involved Shootings, Suicides, and Robberies. He currently works in the Financial Crimes Unit, investigating crimes of Fraud, ID Theft, Forgery, and White Collar Crimes for both Businesses and Individuals. He is certified as a Master Criminal Investigator and Certified Instructor with the Ohio Peace Officers Training Academy (OPOTA). He holds a Ph.D. in Organizational Management/Leadership; a Master's of Science in Internet Marketing, and a Bachelor of Arts in Business. Troy Looney has taught for several years as a Senior Lecturer/ Adjunct Professor at the University of Akron. Courses include Digital Forensics, Cybercrime, Digital and Scientific Evidence, File System Forensic Analysis, and Computer Forensic Methods I & II.
DATES & TIMES: Thursday, February 16, 2023 - 1:00pm until 5:00 pm (Eastern Time)
COST: $199.00 per person (plus $3.00 registration fee and credit card fee if applicable)
• You will be sent a Zoom Link one week prior to the class
• We will send out the class materials electronically (via e-mail)
PAYMENT OPTIONS:
• Check made payable to:
TRAINING FORCE USA, 3681 Loma Farm Road, Tallahassee, FL 32309
• Purchase Order
• Credit Card payment made online
Cancellations and Substitutions:
• Upon submission of this registration, participants are responsible for payment of this course. Please note that if you do not attend, you are still responsible for payment.
• Substitutions may be made at any time by phone, e-mail or online at the registration site.
QUESTIONS: Phone: 850-251-1223 E-mail: contactus@trainingforceusa.com