Actions and Detail Panel
Investigating What Makes Integration Between STEM Subjects Meaningful
Wed, January 11, 2017, 6:00 PM – 7:30 PM EST
Description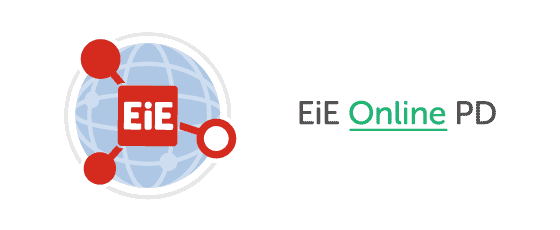 Investigating What Makes Integration Between STEM Subjects Meaningful
Join us in this interactive, online session to discover what attributes of STEM lessons foster truly meaningful connections between content areas.
Registrants will receive an email with the link to join on the day of the event.
*Please note: this session will be capped at the first 25 participants. The room will open 15 minutes prior to the start time so arrive early to ensure your space!*
For this session you will need:
Headphones

Microphone

Webcam (built-in or external)
About this Event:
Integration of content areas in an elementary classroom can take many forms and target various learning objectives. In this session, participants will develop an understanding of the attributes of a lesson that foster meaningful integration between STEM subjects.
Using sample lessons, participants will analyze examples of integration between science, engineering, and Common Core math content intended to represent a spectrum of meaningfulness. Participants will engage in small-group discussion to consider how one subject area adds value to another and draw out the aspects of a lesson that promote deeper understanding for students. Finally, the whole group will develop a list of lesson characteristics that nurture meaningful integration, such as making connections to the real world or using math to analyze and improve a design. Participants will leave with a deeper understanding of ways to interconnect disciplines that can be applied to any classroom setting.
Please note, this session has been offered previously. The structure of the session will be the same, but as with all interactive sessions, the conversations that emerge will be unique and reflective of the experiences of the participants.
This is a pilot made possible by a Global Impact Grant from Cisco Systems, Inc. We are working to collect data on this experience to improve future sessions and upon completion of the session you will be sent a follow up survey. Your feedback is greatly appreciated!