Description
Coaches have a profound influence in the life of an athlete. Be it through a well-placed word of encouragement in the heat of a tough workout or a piece of truth that rings true both on and off the field, coaches have the power to effect deep change.
And coaches are part of a system that some say is broken and driven by financial gain.

So where does the intersection lie between athletics, the coaching profession, and faith? What does following Christ in the sphere of high-stakes athletics look like?

Join the Nashville Institute for Faith and Work at Blackstone Brewery on April 20 from 11:30 a.m. — 1 p.m. for a panel discussion over lunch with Coach Ricky Bowers, one of the nation's only state-winning varsity football and basketball head coaches, Tennessee State University Head Men's Basketball Coach Dana Ford, the nation's youngest Division I head coach, and Christ Presbyterian Academy Instructor and Coach Shawn Allen, a researcher and specialist on the integration of faith and youth athletics.
---
Our Speakers: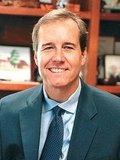 Ricky Bowers — State-winning football and basketball head coach
Ricky Bowers was named founding Athletic Director at Ensworth School in 2002 and oversees the day-to-day operations of the school's athletic department. In addition, Bowers serves as the head varsity coach for the football and boys basketball teams.
During his tenure Bowers has been highly successful in guiding Ensworth's football program to a 93-15 record while capturing four state championships (2010, 2011, 2012, 2013). He also led the Tigers basketball team to a 193-68 record, including five state championships (2009, 2011, 2012, 2013, 2014). He was named the Tennessean Mid-State Coach of the Year in 2011 after leading both the football and boys basketball to state championships. He is also one of the nation's only state-winning varsity football and basketball head coaches.
Bowers has coached at Montgomery Bell Academy, Brentwood Academy, and Lipscomb Academy throughout his coaching tenure. He has a bachelor's degree in Business Administration from David Lipscomb University and a master's in Business Administration from Tennessee State University.
Bowers is a Tennessee native who is married to Debbie and has four grown children, three who continued to collegiate sports and all of whom he coached at one time or another.

Dana Ford — Head Men's Basketball Coach, Tennessee State University
Tennessee State introduced Dana Ford as its 17th men's basketball head coach at a press conference in spring of 2014. The announcement was a homecoming of sorts for Ford who was an assistant under former TSU coach John Cooper for two seasons from 2009-2011.
In his second year as head coach in 2015-16, Ford, who is the nation's youngest Division I head coach, guided the Tigers to a 20-11 overall record and received the Ohio Valley Conference's 2016 Coach of the Year award. As an assistant for TSU, Ford was instrumental in recruiting talented classes for the Tigers including players who went on to have professional careers in Robert Covington and Kellen Thornton. TSU went 20-13 in Ford's last season in 2010-11, including an upset of previously unbeaten Murray State.
A 2006 graduate of Illinois State, Ford earned a Bachelor of Science degree in political science. While at ISU, he was a four-year letterwinner from 2002-06 and was voted the squad's defensive player of the year after being ranked in the MVC top-10 in both steals and blocks.
Ford is a native of Tamms, Ill., and is a member of the NABC and BCA. He is married to Christina and the couple has two sons Carson and Cameron and a newborn daughter named Charlie Rose.

Shawn Allen — Instructor and Coach, Christ Presbyterian Academy and Vanderbilt
Shawn Allen is the Middle School Assistant Cross Country Coach and an Instructor of Bible at Christ Presbyterian Academy. He also specializes in research regarding the integration of faith with youth athletics.
Allen has written extensively on the cross section of sport with academics, the gospel, and family, both from a research and personal perspective. He also holds a Level 2 USATF (USA Track & Field) certification and serves as a volunteer assistant coach for Vanderbilt University's track and field team.
A graduate of Florida State University with a masters in Race Relations in Race Relations in Academia, Allen was a member of the Seminoles' track team from 2002-2006 and was a graduate assistant with the program from 2008-2009.
Shawn and his wife Mary-Margaret live in Nashville, Tennessee.